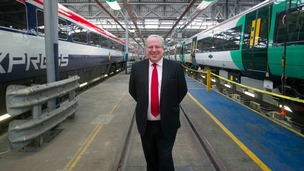 Derby-based Bombardier have today signed a deal worth £180 million for carriages which will serve London's busiest commuter routes.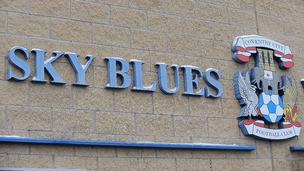 The sale of Coventry City has been completed, but the Football League still needs to decide on its future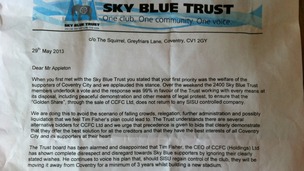 Members of the Sky Blues Trust, a supporters' group, have given a letter to the club's administrator.
Live updates
Low wages, high unemployment
The Office for National Statistics have released figures today which show that Birmingham and Wolverhampton are two of the top five regions for unemployment in 2012.
The top five areas are:
Glasgow - 30.2%
Liverpool - 28.7%
Hull - 27.6%
Birmingham - 27.4%
Wolverhampton - 27.3%
The UK average was 18.1%
Sickness was the main reason given for not working by people aged 16-64.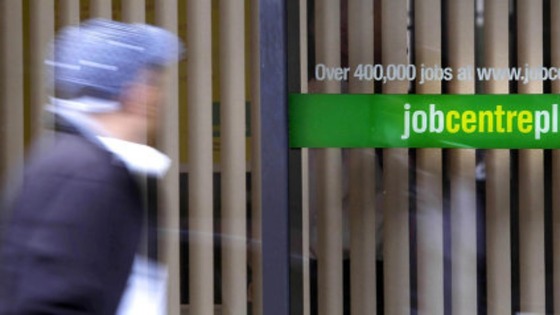 Low wages, high unemployment
The Trade Union Congress has released figures which suggest that workers in the East Midlands have suffered a huge squeeze on their incomes, with average pay falling by 5.7 percent - a loss of almost £26 in the pay packets of employees working a 40-hour week.
This figure is slightly lower than the national average fall of 6.3 percent (£30). However the figures demonstrate that the loss in pay is being felt by families in the East Midlands as incomes fail to keep pace with rising prices.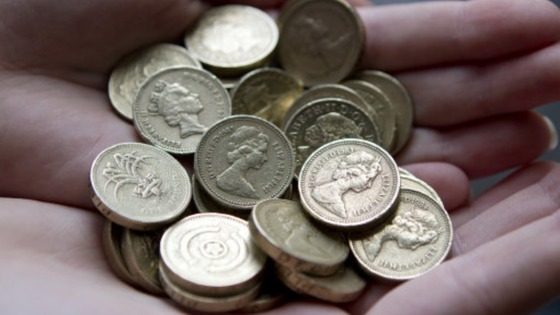 Advertisement
'Grey power' pensioners protest
Pensioners took to the streets today to show their anger at big multi-national companies they claim are not paying their fair share of tax.
They were targeting two well-known coffee chains who pay just a fraction of corporation tax compared with the millions they take in every year.
'Grey power' pensioners protest
Self-titled 'Grey Power' protesters took to the streets of Hanley today to protest against businesses including Starbucks and Caffe Nero which they believe do not pay their fare share of taxes.
'Grey power' pensioners protest
Members and supporters of the North Staffs Pensioners Convention held a demonstration today against large companies that they believe are not paying their fair share of taxes.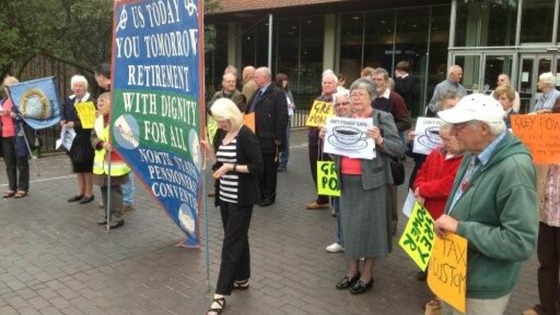 Dubbing their movement 'Grey Power' the pensioners took to the streets armed with loud hailers placards and banners. The protest targeted Starbucks and Caffe Nero and ended with a rally in the town centre.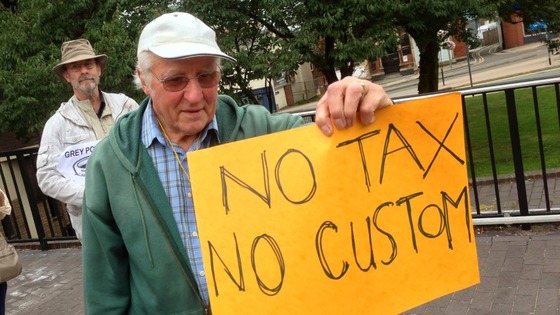 House fraud barrister jailed
A barrister who earned £30,000 a year has been jailed for seven months after obtaining a council flat and sub-letting it, whilst owning two homes in Nottingham.
Nadine Wilson-Ellis, 35, claimed she had no income, savings or property in order to get the council maisonette in Bristol.
But the barrister was actually teaching full-time as a lecturer at a higher education college in Nottingham, where she owned two properties.
The mother-of-two was caught by authorities when she applied for a larger council house in 2011 using forged documents.
Bristol City Council discovered she had been illegally sub-letting her maisonette for around £100 a week.
Wilson-Ellis denied offences under the Fraud Act but was later convicted of two charges by a jury at Bristol Crown Court.
"Your behaviour inevitably resulted in a more deserving claimant being denied the accommodation that was offered to you.

"It was a fraud that was calculated, deliberate and planned."
– Judge Richard Longman
Advertisement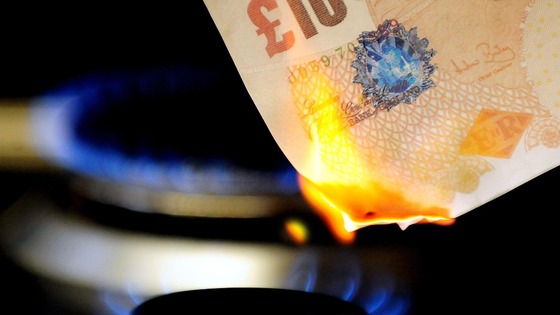 Energy bills in the East Midlands are £450 higher than average. Latest Government figures show homes in the region are using 40% more energy than in other areas of the country.
It's after a study by consultancy firm WSP into how energy efficient certain regions are.
It looked at how much mains electricity and gas is used, and show that the average annual household bills for a home in the East Midlands exceed £1600, £450 more than the average annual bill of £1172.
The South West are the best energy savers, spending approximately £200 less than the average at £970 per year, and a whopping £650 less than the average spend in the East Midlands.
Protests over rail fares
National
Rail passengers are not getting value for money despite numerous hikes in ticket prices, the TUC has said.
Kevin Rowan, head of public services, told Daybreak rises are unjustified when taxpayers were not "seeing the kind of investment we want in the rail industry".
Nottingham Rail Upgrade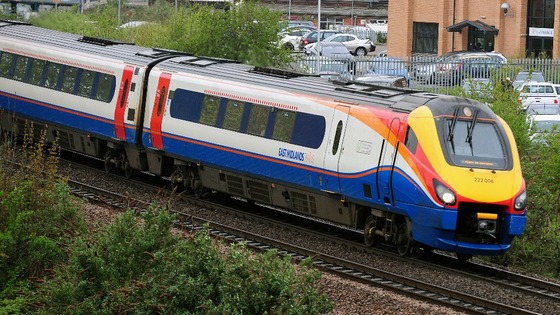 From today, direct trains will be back up and running between Nottingham and Lincoln.
Services have been suspended due to major engineering work, with passengers having to use rail replacement buses instead.
Trains to Lincoln and Skegness will run until the Bank Holiday weekend, with a two day break before the network re-opens as normal on Monday 26th August.
£12.8m grant for derelict mill
A former mill in the Midlands has been awarded nearly 13 million pounds, to restore and regenerate the site where it stands.
It's one of the biggest grants of it's kind so far this year - for a building which has an important history.
Load more updates