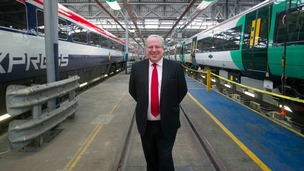 Derby-based Bombardier have today signed a deal worth £180 million for carriages which will serve London's busiest commuter routes.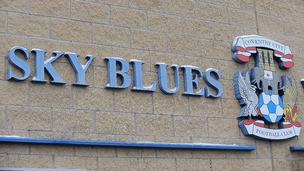 The sale of Coventry City has been completed, but the Football League still needs to decide on its future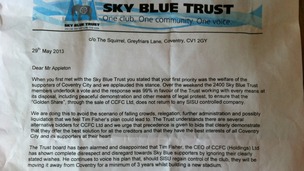 Members of the Sky Blues Trust, a supporters' group, have given a letter to the club's administrator.
Live updates
£12.8m grant for derelict mill
A former mill in the Midlands has been awarded nearly 13 million pounds, to restore and regenerate the site where it stands.
It's one of the biggest grants of it's kind so far this year - for a building which has an important history.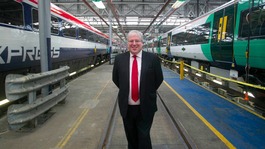 Derby-based Bombardier have today signed a deal worth £180 million for carriages which will serve London's busiest commuter routes.
Read the full story
Advertisement
New contract for Bombardier
The Commercial Director of Bombardier UK has said Bombardier's new contract is "great news for the people of Derby".
A new train was unveiled in London today, as the firm signed a £180 million deal to provide 116 more carriages for use on Southern services.
"We've come out fitter and stronger," Des McKeon said about the company losing out to German firm Siemens in 2011, "we're bidding aggressively for more contracts."
New contract for Bombardier
Transport Secretary Patrick McLoughlin said today is a "very important day" for Derby-based train maker Bombardier.
The firm signed a £180 million deal to provide another 116 carriages for Southern, to be used on services through London.
In 2011, the company lost out to German firm Siemens to build new train carriages for its Thameslink route.
Speaking today Mr McLoughlin said: "I think Bombardier have put it behind then, there was disappointment and I shared that disappointment but there was an open process, an open contract, they didn't win that particular one."
New contract for Bombardier
A new contract has been signed for Derby-based Bombardier provide another 116 carriages for use on the Thameslink service through London.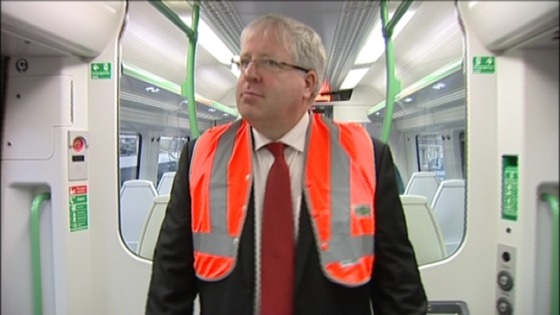 Transport Secretary Patrick McLoughlin today visited a train depot in Battersea to see the first of a new fleet of 130 carriages.
This is the second contract for Bombardier which is worth £180 million.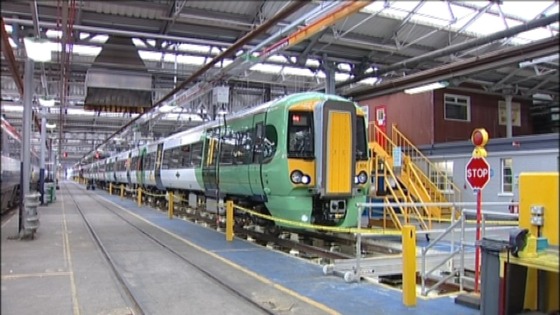 The Derbyshire Dales MP said: "London's commuters deserve a first class rail network and comfortable modern trains, Southern is delivering that. This second order will also provide a further boost to the thousands of passengers who travel into London every day.
"A successful rail network is vital for the economic prosperity of the country and its standing in the global race. The fact that these trains are made in Britain also protects jobs outside of the capital."
£12.8m grant for derelict mill
Shrewsbury's Flax Mill Maltings was "phenomenally important" in the creation of the world's skyscrapers, a site project manager said.
Flax Mill Project Manager Elizabeth Perkins added that the world's first iron framed building was created out of "necessity" from "revolutionary thinking".
"All over the country there were terrible fires that killed lots of people, so they were looking for a solution," Ms Perkins said.
She added: "No one else would have gone on and taken that leap that then went into steal and steal frame, that then went into the technology that went into skyscrapers today.
"It's a seminal moment, and it just changed people's attitude, it's a moment in history that just transformed things."
Today it was announced that the Flax Mill Maltings in Shrewsbury had been awarded a lottery grant of £12.8 million to regenerate the site.
Advertisement
£12.8m grant for derelict mill
The Flax Mill Maltings has been awarded the second highest lottery grant in the West Midlands.
The £12.8 million grant was the biggest given to a project in the recent round of funding which aims to promote heritage tourism in the UK.
Reyhan King, Head of Heritage Lottery Fund, West Midlands said: "We believe that heritage is more about just conserving buildings, and that's one of the reasons why we wanted to fund this project.
"What this will mean for the Shrewsbury area is activities for local people, there will also be an exhibition and display place that will attract tourists."
She added, "an estimated 300 employees will be based here, we feel that it demonstrates how heritage can support economic growth."
£12.8m grant for derelict mill
Councillor Alan Mosley from Shropshire Council said the Flax Mill Maltings redevelopment will become a "centre for learning" for the Shropshire community.
He said: "We're going to put learning facilities in here, conference facilities, children's play facilities, cafe, restaurant and you'll see the open space that can be used for performance, dance and music.
"Whatever the community wants to to here we will have the capacity to facilitate it we hope."
£12.8m grant for derelict mill
A historic Mill in Shrewsbury will be one of six projects across the UK to be redeveloped with a lottery grant, to improve the UK's heritage tourism industry.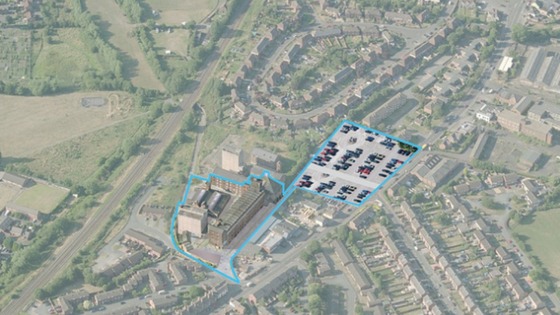 The Flax Mill Maltings, which has been run by English Heritage since 2005, consists of seven listed buildings including the iron-framed Main Mill.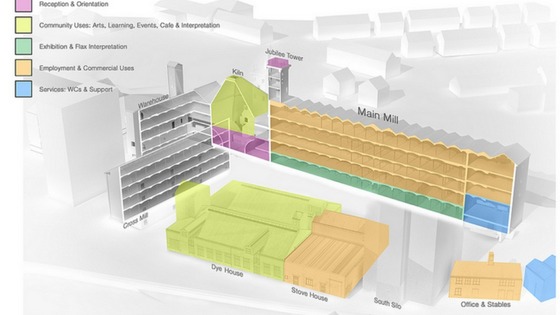 Since 1797, the site was a flax mill until it became a maltings from 1897.
The site was closed in 1987, and has remained derelict for the past 30 years, it will be opened to the public in 2016.
Leicestershire-based fashion and homeware chain Next has benefited from the good weather, fighting back from a sales slump earlier in the year.
Store takings were down 0.9% for the half-year to the end of July, including a period at the beginning of the year when they fell 1.9%.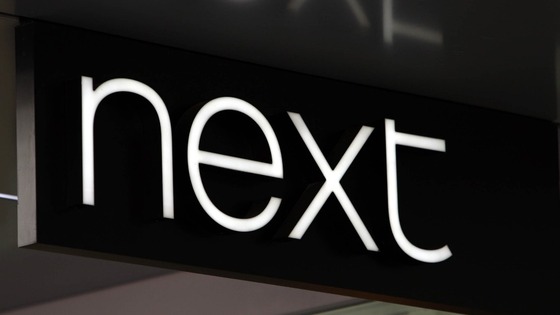 A breakdown of the week-by-week sales showed that they had fallen during the cold snap at the start of the year, losing around £12 million in the week up to April 6.
But profits were on the up during the sunshine through the months of April, May, June and July.
Load more updates