Alesha Dixon has joined boyband Five in pulling out of a Brexit gig in Birmingham after discovering it is a political rally.
Read the full story ›
Warwickshire Police has been granted an extension to continue an investigation into alleged electoral fraud in last year's general election
Read the full story ›
Advertisement
Boyband Five have pulled out of a Brexit gig organised by the Leave EU campaign after discovering it is a political rally in Birmingham.
Read the full story ›
Control of Birmingham's Children's Services is to be handed over to a voluntary trust following years of failings, it has been announced.
Read the full story ›
A hundred Syrian refugees are to be welcomed into Peterborough between now and 2020.
The city council has agreed to resettle five families a year for the next five years as part of a wider government pledge to accept 20,000 people forced from their homes.
The first groups - usually made up of two adults and two children - will arrive in Peterborough this autumn.
"The government has confirmed that we will receive appropriate levels of funding for these families. That means that we can be sure that we're offering them the help that they need and over the next few months we will be making appropriate arrangements to prepare for their arrival.

"This city has a long and proud history ​of welcoming those that need our help and we will be working with groups from across our community that have already offered their assistance."
– Cllr John Holdich, leader, Peterborough City Council.
Next month ITV will be broadcasting two special live programmes on the EU Referendum.
If you want to be in the audience or have a question you want answered, then here's Julie Etchingham with details of how to get involved.
Advertisement
The reforms will be the biggest shake-up of Britain's prison system since the Victorian era.
Read the full story ›
In nearly five weeks time the Midlands will go to the polls to vote in what's being billed as the biggest political decision in a generation, whether we leave or remain in the EU.
Last week Gordon Brown was in the region arguing his case for why we should stay in.
Well today it was the turn for the other side, with Conservative Campaigner Boris Johnson in Stafford, sharing the podium with Birmingham Labour MP Gisela Stuart, on why they believe we're better off out of the union. Chris Halpin reports.
The former Primer Minister Gordon Brown was in the Midlands today to encourage voters to stay in the European Union.
He spoke at the University of Warwick and then again in Birmingham, saying thousands of jobs in our region depended on being in the EU, and a UK vote to leave would "send out a terrible message to the world". Chris Halpin reports.
Former Prime Minister Gordon Brown has said jobs is the key reason for Britain to remain in the EU.
In a key note speech at Warwick University in Coventry on why Britain should vote to remain in the EU, he added future of energy is also crucial for staying in the EU.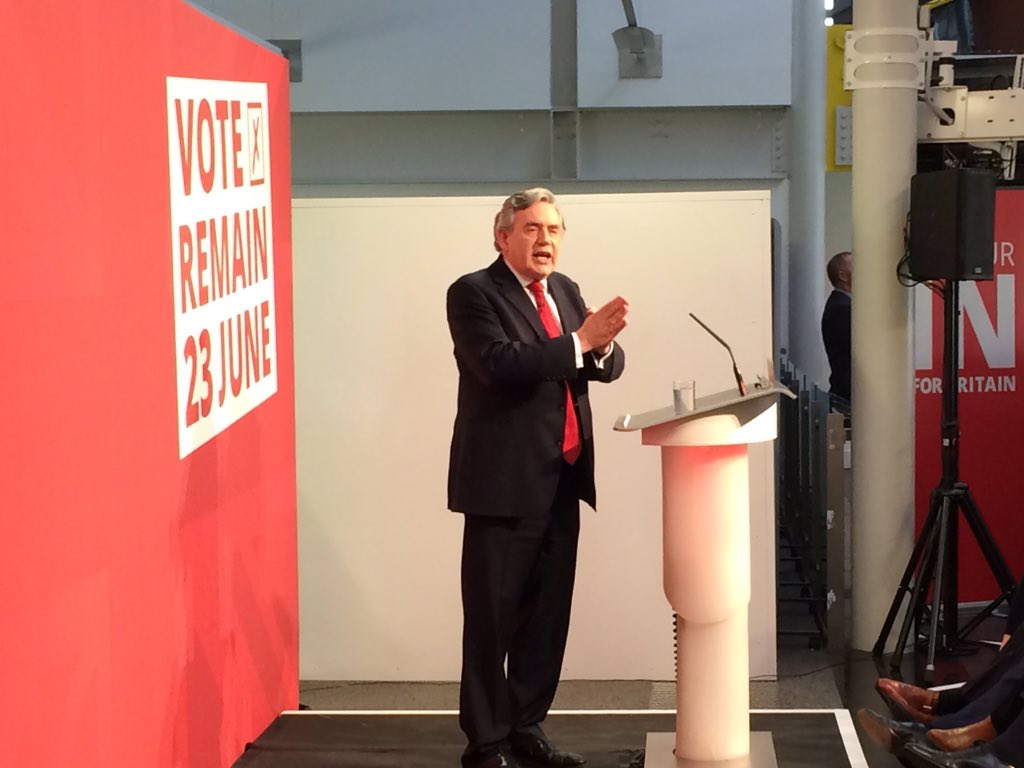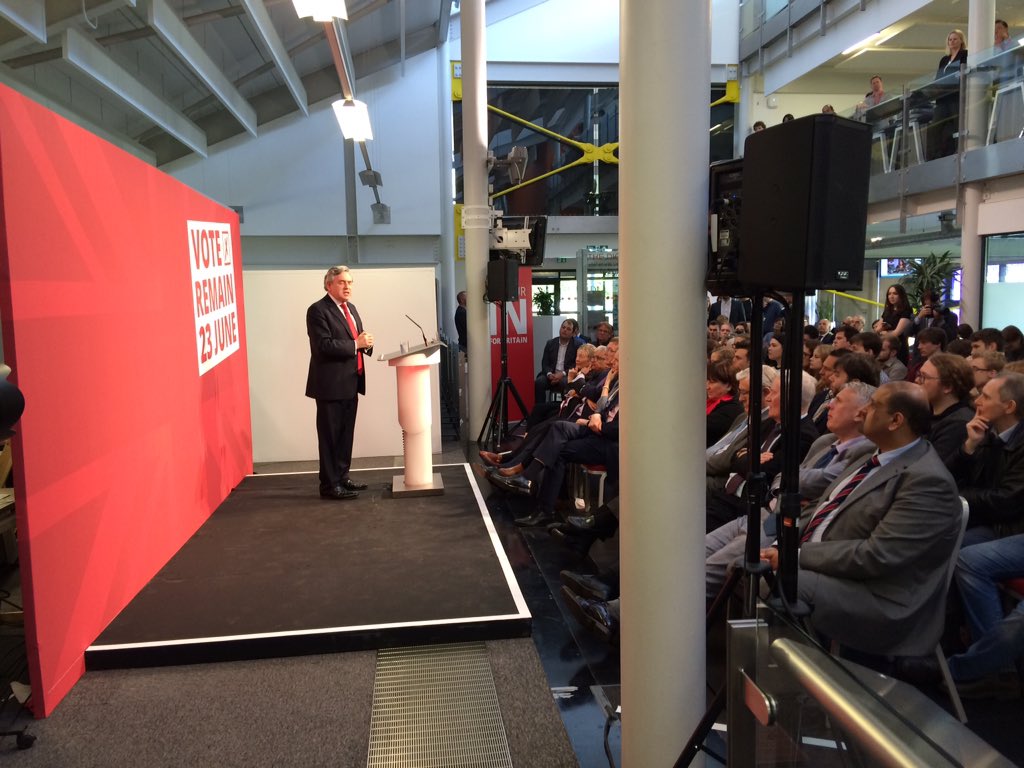 Load more updates