After officially opening New Street Station, the Queen and the Duke of Edinburgh officially named one of the new Midland Metro Trams operating in Birmingham.
Her Majesty even hoped on for a ride!
Catch up on other highlights of the Royal visit:
Her Majesty Elizabeth II and the Duke of Edinburgh arrived in the city by the Royal Train.
They took a tour of the station before officially opening the new development.
Some onlookers were delighted to see her attend, and one employee at New Street even got a special greeting ...
Advertisement
The Queen and Duke of Edinburgh have officially opened Birmingham New Street Station and also sample the new Midland Metro tram.
Read the full story ›
Prince Philip enquired with station announcers on a visit to Birmingham earlier if announcements were made in English or 'Brummie'.
The Duke was with the Queen as she officially opened the revamped New Street Station this morning.
Speaking to staff His Royal Highness asked if English was the preferred language for announcements, and at first one worker seemed to miss the intended joke and replied by saying "we have got another person who speaks foreign languages too".
But the Prince persisted, replying "But you do Birmingham only, you don't do Manchurian or Yorkshire?", when finally the penny dropped!
The Queen was given a tour around one of Midland Metro's £40 million fleet of trams earlier.
She was visiting Birmingham with her husband Prince Philip this morning, when she officially opened Birmingham New Street Station.
Advertisement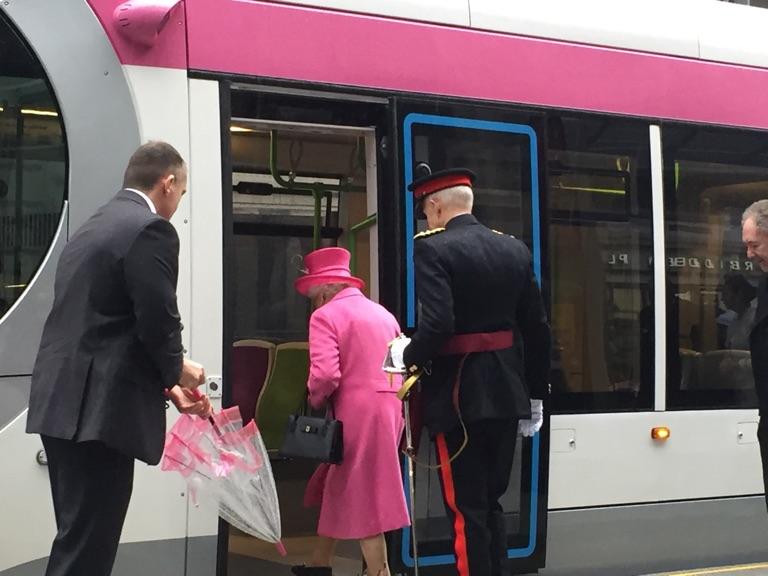 In her second stop in Her Majesty's visit to Birmingham this morning, the Queen has got on board one of the Midland Metro's new fleet of trams.
Her Royal Highness is seeing the work done to extend tram tracks from Snow Hill station to a terminus at Birmingham New Street which is due to be running by next year.
The fleet of trams were upgraded in 2014 costing a total of £40million.
The Queen is being accompanied by Prince Philip this morning, and the royal couple will next visit Birmingham Dental Hospital, before leaving after lunch.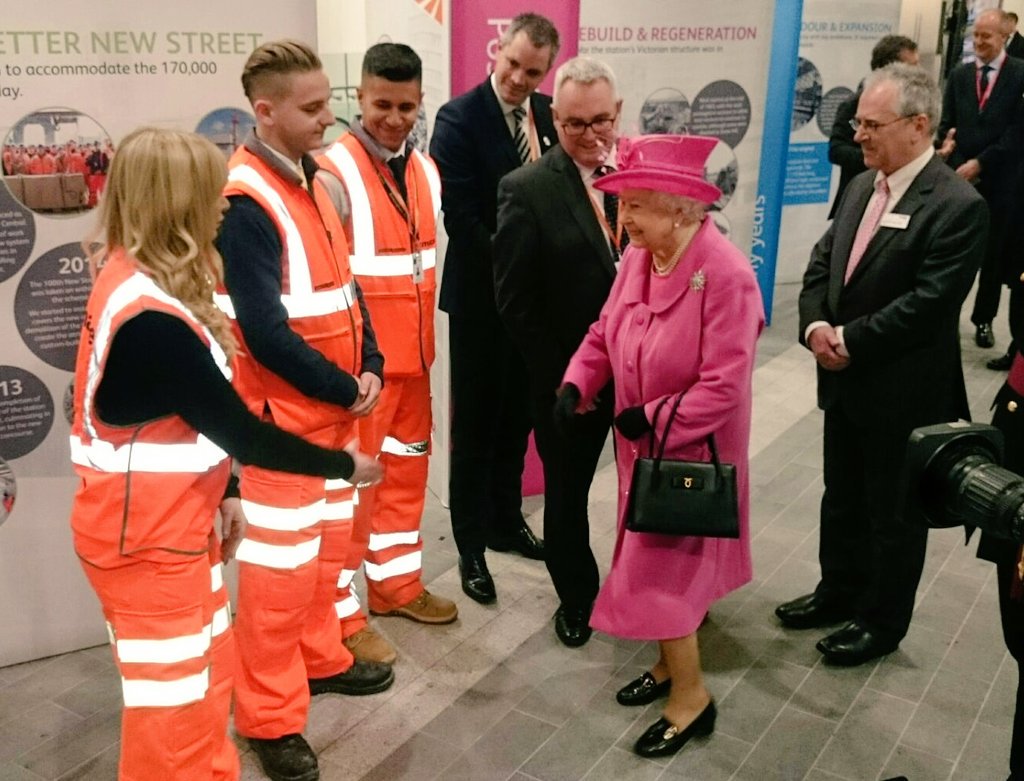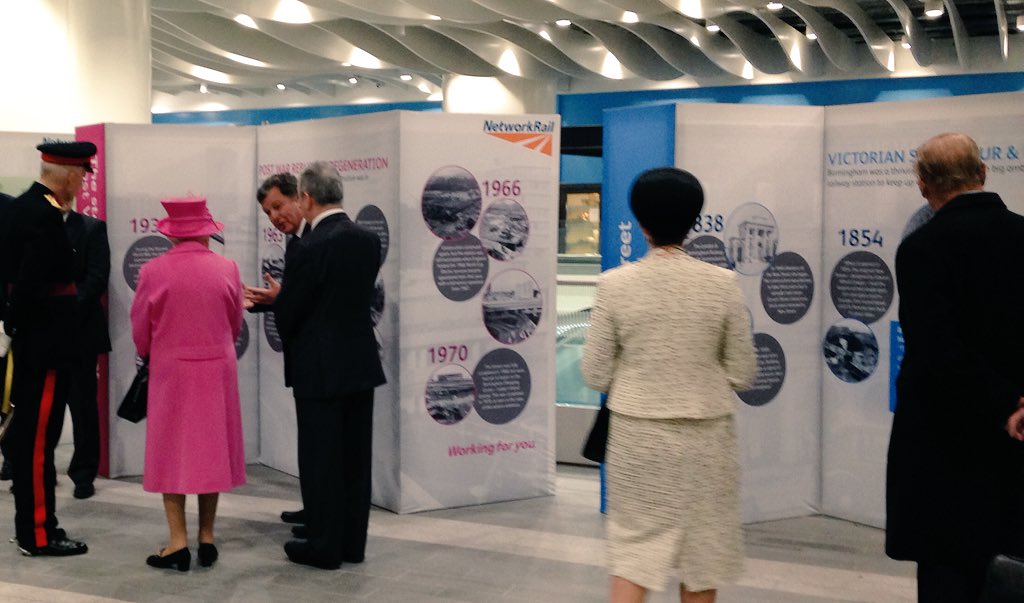 The Queen has been chatting to dozens of workers involved in the remodelling of Birmingham New Street Station.
Her Majesty is in the city to officially open the revamped rail hub with Prince Philip. The visit comes amid heightened security in the wake of the Paris terror attacks.
The Queen and Prince Philip have arrived at Birmingham New Street station for its official opening.
The royal couple have just disembarked the royal train and will tour the revamped station.
Gusts are currently sat on the concourse awaiting their arrival on stage, with crowds gathered on the balcony of the Grand Central shopping centre overlooking the concourse.
Load more updates