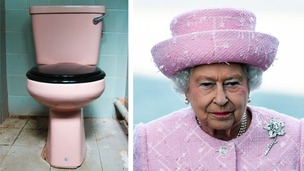 A toilet built for the sole use of the Queen during a visit to the Midlands is being given away.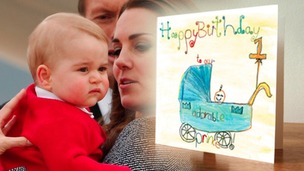 A seven-year-old girl has won an art competition to design a card to celebrate Prince George's first birthday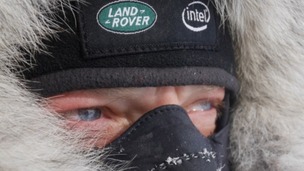 Prince Harry sends words of encouragement to two polar explorers making their way to the South Pole.
Live updates
Royalty opens equine rehabilitation centre
The UK's first water treadmill for horses has been on show today, at the official opening of Warwickshire College's equine rehabilitation centre.
It is used to help horses recover from leg injuries using low-impact techniques.
Royalty opens equine rehabilitation centre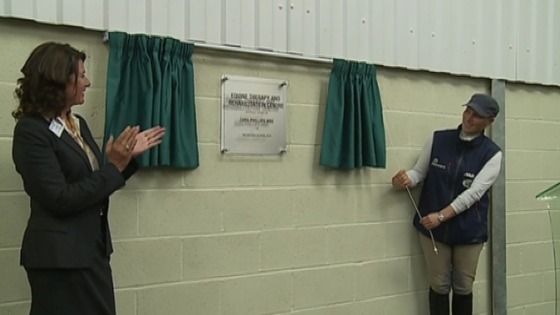 Zara Phillips has been in Warwickshire to open an Equine Therapy and Rehab Centre, which is the first of its kind in the UK.
The Olympic equestrian unveiled a plaque at Warwickshire College's Moreton Morrell site to mark the occasion.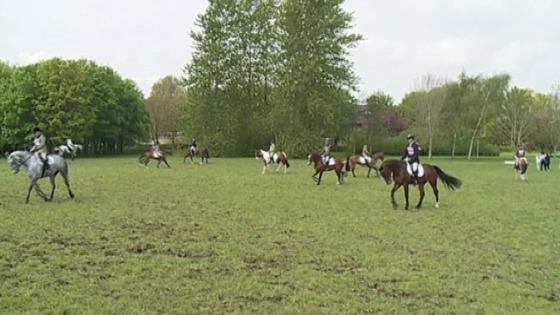 The college has built the facility to help out with its courses in equine management, equitation coaching and equine therapy and rehabilitation.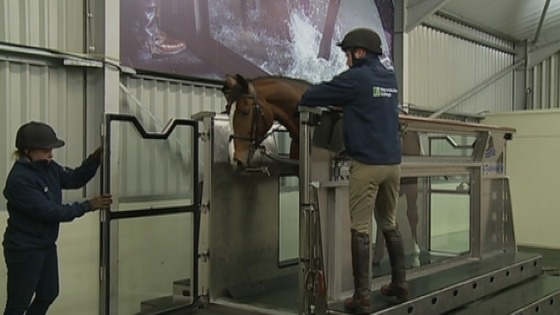 The centre includes the only equine water treadmill in the country, which is used for helping a horse to full movement with only a low impact on the horse.
It also houses a hydrotherapy spa for lower leg treatment, and purpose built stalls for therapeutic techniques.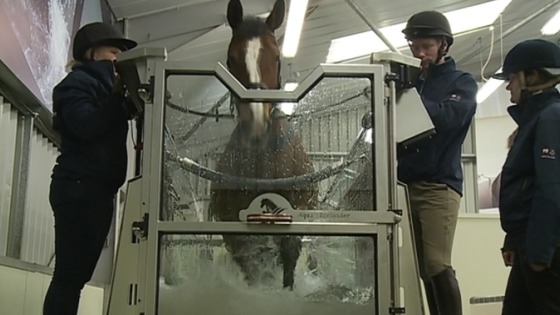 Advertisement
National
A slice of cake from the Duke and Duchess of Cambridge's wedding is to be auctioned next week.
Auctioneers Mellors and Kirk are expecting the slice of fruit cake to fetch between £50 and £150 when it goes up for sale on Wednesday.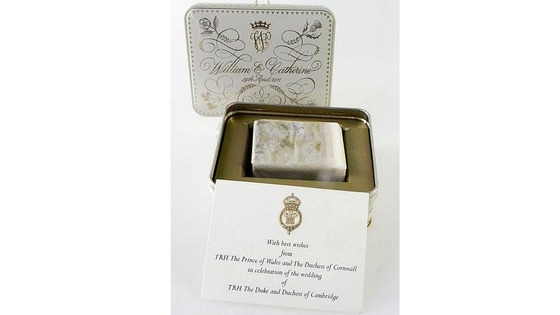 The cake is to be sold by former employee of Crown Speciality Packaging, Adrian Richardson. who was one of a small number of employees of the firm who were sent a piece of the royal wedding cake to thank them for their work on a specially commissioned presentation tin.
Nigel Kirk, director of Mellors and Kirk Auctioneers in Nottingham said: "It will no doubt be popular with collectors of royal memorabilia."
King Richard III remains to be buried in Leicester
The battle over where the remains of King Richard III should be laid to rest has ended, with judges postponing their final decision until they have considered the evidence further.
Relatives of the former monarch who make up the Plantagenet Alliance have argued that there should have been a national public consultation over where he would be reinterred.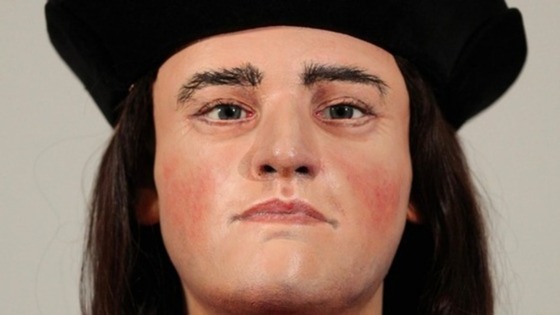 Their counsel, Gerard Clarke, told the court that the issue was important as Richard III was the last English king to die in battle - and so should not be treated as just "any old bones".
But counsel for the government, James Eadie, said there was "no statutory or common law duty to consult".
Lady Justice Hallett, sitting with Mr Justice Ouseley and Mr Justice Haddon-Cave, said the court would take time to consider its judgment and told the parties: "We shall let you know our decision as soon as possible."
King Richard III remains to be buried in Leicester
A Leicester City Council representative has told the High Court that the council has no commonlaw duty to consult about where to reinter the remains of Richard III.
He had added the council was "more than happy" with the university's burial plans, and said it was time to let his remains be reburied in what he called "the beautiful surroundings of Leicester Cathedral".
King Richard III remains to be buried in Leicester
National
The Plantagenet Alliance Ltd, formed by the distant relatives of King Richard III, are fighting for the late monarch's remains to be buried at York Minster, claiming it was the king's wish.
Read: High Court battle over King Richard III's final resting place begins today
They are bringing judicial review proceedings against Justice Secretary Chris Grayling, the University of Leicester - which intends to bury the remains at Leicester Cathedral - and Leicester City Council.
Their solicitor, Matthew Howarth, from law firm Gordons, said:
Quite why our opponents have declined the obviously sensible option of independent adjudication, preferring to incur substantial legal costs - including for the taxpayer - and tie up considerable court time, is inexplicable.

Although many people are astonished we've got this far, we'll go to the hearing with every confidence in our position, intending to state our case clearly and believing there's every chance the licence will be quashed.

If that happens, the odds about the king eventually being laid to rest in York will shorten dramatically.
–

At the heart of the case is a Ministry of Justice decision to grant a "section 25 licence" under the Burial Act giving archaeologists from the university licence to excavate, and the university permission to decide where to re-bury the bones, which were exhumed in the city 19 months ago.
Advertisement
King Richard III remains to be buried in Leicester
National
A High Court battle over the final resting place for the remains of King Richard III begins today.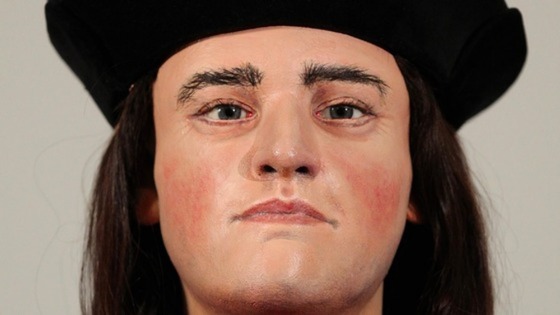 After the king's remains were discovered buried under a council car park in Leicester in 2012 they were expected to be re-interred at the city's cathedral.
However, distant relatives of the monarch formed an alliance and brought the action in what has been described as "the (legal) Wars of the Roses part 2".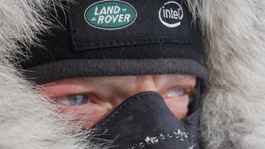 Prince Harry sends words of encouragement to two polar explorers making their way to the South Pole.
Read the full story
National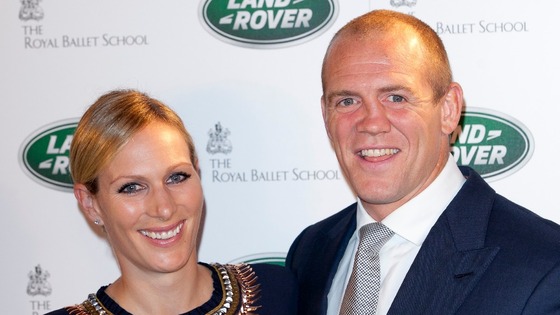 Zara Phillips has given birth to a baby girl at Gloucestershire Royal Hospital, her husband Mike Tindall was present at the birth. The weight of the baby was 7lbs 12oz, Buckingham Palace announced today.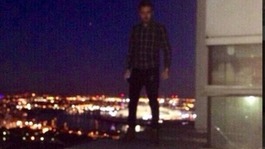 We take a look at five other pictures that have got celebrities in trouble.
Read the full story
Load more updates