Derby County have terminated the contract of Head Coach Steve McClaren with immediate effect.
Read the full story ›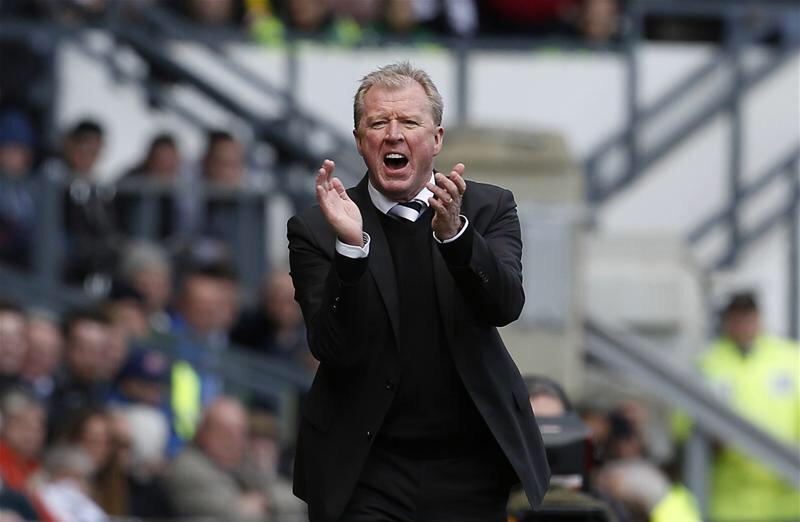 Advertisement
Aston Villa face Arsenal in the FA Cup Final at Wembley on May 30. What do you think the score will be? Vote in our poll here.
Read the full story ›
Arsenal 4 - 1 West Bromich Albion
Aston Villa 0 - 1 Burnley
Leicester City 5 - 1 Queens Park Rangers
Stoke City 6 - 1 Liverpool
Arsenal 4 - 0 West Bromich Albion
Aston Villa 0 - 1 Burnley
Leicester City 2 - 0 Queens Park Rangers
Stoke City 5 - 0 Liverpool
This year's Milk Race in Nottingham is underway.
It is the third time the cycling event has returned to the city centre.
The day includes elite races as well as public and family rides.
Between 1958 and 1993 the Milk Race was the most prestigious cycling event in the British calendar. It returned in 2013 after a 20 year gap.
Advertisement
The Milk Race returns to Nottingham today for the third year.
Elite cyclists and families will take part in the day of city centre riding.
60,000 people watched the races last year.
Nottingham is proud to be hosting the Milk Race once again. It's fantastic that people will be able to come along and see such a high calibre event, with Olympic and world class cyclists competing.
– Nigel Hawkins, Head of Culture and Libraries at Nottingham City Council
Northampton Saints have failed to make the final of the Premiership.
They were beaten 29-24 in the semi-final by Saracens.
Full time- Saints 24 Saracens 29.
Boss Tony Pulis admitted West Brom will let Saido Berahino leave if a top four club makes a move - but only for the right deal.
The 20-goal striker has been linked with a move away from The Hawthorns for most of the season.
The Baggies cannot now finish lower than 13th with Berahino's goals helping them survive and Pulis conceded he may leave.
"If he plays well at this club then a top four club might come in and West Brom will not stop him as long as the deal is right," he said.
"We hope and pray he stays with us because he has a lot more to come and we don't think he is at the end of his development.
"If a top four club comes in and the clubs agree a fee and it's all done, everyone can shake hands and say what a great job he has done for the club.
"Not only has he been here since he was a young lad and we have looked after him, but the club have made money on him and we have to reinvest in other people - that's a fact of life."
Arsenal will again be without England forward Danny Welbeck because of a knee problem
Read the full story ›
Load more updates