Jamie Vardy scored for the 10th game in a row to equal Ruud van Nistelrooy's Premier League record and maintain Leicester incredible rise
Read the full story ›
Everton 4 - 0 Aston Villa
Southampton 0 - 1 Stoke
West Brom 2 - 1 Arsenal
Newcastle 0 - 3 Leicester
Birmingham 0 - 1 Charlton
Ipswich 2 - 2 Wolves
Brentford 2 - 1 Nottingham Forest
Derby 2 - 0 Cardiff
Bury 1 - 0 Burton
Coventry 4 - 1 Gillingham
Port Vale 3 - 2 Chesterfield
Walsall 1 - 1 Sheffield United
Wigan 1 - 0 Shrewsbury
Crewe 1 - 5 Peterborough
Mansfield 3 - 1 Hartlepool
Notts County 1 - 2 Northampton
Advertisement
Everton 3 - 0 Aston Villa

Southampton 0 - 1 Stoke
West Brom 2 - 1 Arsenal
Newcastle 0 - 1 Leicester
Birmingham 0 - 0 Charlton
Ipswich 1 - 1 Wolves
Brentford 0 - 0 Nottingham Forest
Derby 0 - 0 Cardiff
Bury 1 - 0 Burton
Coventry 4 - 0 Gillingham
Port Vale 2 - 1 Chesterfield
Walsall 0 - 0 Sheffield United
Wigan 1 - 0 Shrewsbury
Crewe 0 - 1 Peterborough
Mansfield 1 - 1 Hartlepool
Notts County 0 - 1 Northampton
Defender Gareth McAuley is suspended for West Brom's clash with Arsenal at The Hawthorns.
Read the full story ›
Southampton defender Virgil van Dijk should be fit to face Stoke despite suffering a knee injury on international duty with Holland.
Read the full story ›
Everton midfielder Tom Cleverley is poised to return to action against his former club Aston Villa on Saturday.
Read the full story ›
Advertisement
The Northampton Town Supporters' Trust say that they are going to donate £10,000 to staff at the club who haven't been paid in six weeks.
The Cobblers' players were finally paid by the PFA recently, but staff still haven't received their wages since the club's accounts were frozen.
Click below to hear from James Averill from the Northampton Town Supporters' Trust
"It is the responsibility for the Chairman to pay the staff and it's something that's not been done so the Trust has set up a hardship fund, where there will be £10,000 available for members of staff as a loan to help them.

It's coming up to the christmas period, which we know is a very tough time for everyone."
– James Averill, Northampton Town Supporters' Trust
The man spearheading the move to buy Northampton Town Football Club fears time is running out to do a deal. Former Oxford chairman Kelvin Thomas insists talks are ongoing, but says his efforts may be in vain.
He blames club chairman David Cardoza and father Tony for the delay. In a statement he said:
"Unfortunately it has taken to much time for David and Tony Cardoza to complete the Share Purchase Agreement and we are now stuck wondering if they really want to complete the deal as agreed.

We are hearing that they have other interested parties and also that they possibly want the club to go into administration, and whilst we have no direct knowledge of this the length of time that it is taking to get this agreement across the line certainly questions any intentions.

We are serious, well funded and excited about taking Northampton Town Football Club forward but if David and Tony Cardoza feel they can improve the deal with another party or administration is their preferred route then unfortunately that is their right. We do feel that introducing other parties at this late stage could be a very high risk strategy for the survival of the football club especially with very limited due diligence time on both sides."
– Kelvin Thomas
Meanwhile an independent investigation will take place into the handling of the £10m loan to Northampton Town Football Club which so far it hasn't paid back.
Northampton Borough Council, which made the loan so the club could build a new stand, says it welcomes the investigation which will be carried out by the council's auditors KPMG.
The council added it would work with Northamptonshire Police on understanding what has happened to the money and if a formal complaint can be made to the police.
A winding up petition by HMRC against the club is currently going through the High Court.
That petition will be heard on 27 November.
The Aston Villa manager Remi Garde has revealed his teenage daughter was in Paris on the night of the terror attacks.
Read the full story ›
ENG selector James Whitaker explains why Ian Bell isn't touring SA and says the 5-time Ashes winner has a future. https://t.co/tOHFVD090x
Warwickshire's Ian Bell has been dropped from the England Test squad for their tour in South Africa.
Explaining the decision England selector James Whitaker said:
Ian Bell's been a huge contributor to English cricket for many years so it's a hugely difficult decision, but we just felt over the last 7 or 8 months his form had dipped and that it's time for him to take a break, and I know now he will go away and reassess with a determination to get back in the team.
– James Whitaker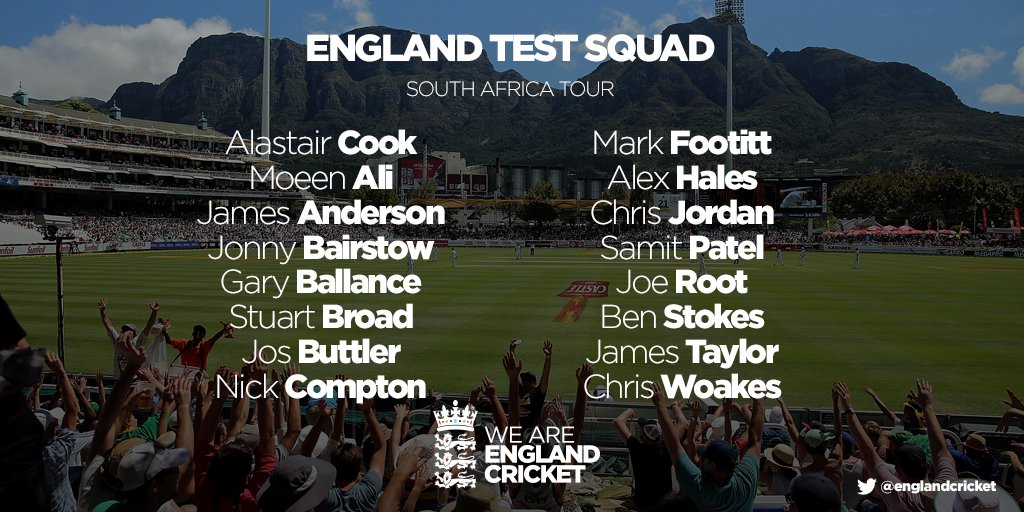 Load more updates