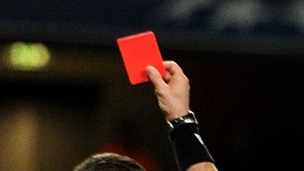 A football referee has been banned for life for allegedly head butting a fellow referee during a junior football match.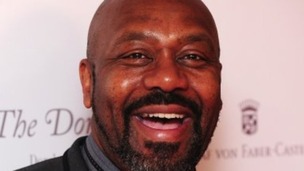 It's Black Country day. We take a look at some of the well known people who grew up here.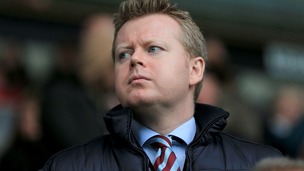 The Chief Executive of Aston Villa Football Club Paul Faulkner has announced in a statement he is stepping down.
Live updates
Midlands athletes hoping for medal success in the Commonwealth Games
The Commonwealth Games opening ceremony gets underway tonight in Glasgow.
Commonwealth Games 2014 facts:
71 nations and territories are taking part in the games.
This is the 20th Commonwealth Games.
The Games were originally known as the British Empire Games until a name change in 1978.
3,000 volunteers from all over Scotland are taking part in the opening ceremony at Celtic Park.
The Queen's baton, containing a message from Her Majesty, has travelled for 250 days, visiting all of the 71 nations represented on its way to the opening ceremony.
Although there will be 40,000 people watching the opening ceremony at Celtic Park, the global TV audience for the curtain-raiser is expected to be a whopping 1.5 billion.
Adam Dixon from Nottingham is in the hockey team for his second Games after narrowly missing out on a medal in Delhi four years ago.
19-year-old Omar Tafail from Birmingham is taking part in the wrestling event and is hoping to come away a winner.
The New Saints FC failed to reach the next round of the Champions League after losing 2-0 to SK Slovan Bratislava last night.
TNS are the current Welsh Premier League champions and are based in Oswestry in Shropshire.
They lost the Second Qualifying Round by 3-0 on aggregate.
Full time: TNS 0-2 SK Slovan Bratislava.
Advertisement
Barcelona winger Bojan Krkic has signed a four-year deal to join Stoke City, the club has announced.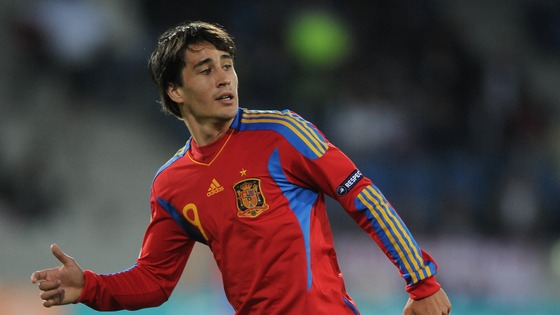 The 23-year-old left the Spanish team after 15 years, having started out at the club's La Masia Academy before going on to make 162 first team appearances.
He's the second FC Barcelona player to be snapped up by the Potters, who also signed Marc Muniesa last year.
West Bromwich Albion have signed defender Andre Wisdom from Liverpool on a season-long loan. The England Under-21 international will wear the No.2 shirt at the Hawthorns. Wisdom, who spent last season on loan at Derby County, will fly out to meet his new team-mates at the club's pre-season training camp in California.
Meanwhile, Ben Foster has signed a new four-year deal with the Baggies.
Hereford United were beaten 6-0 by Turkish side Besiktas last night.
The friendly match was not publicised to fans or the media until it was revealed by the club on Twitter shortly before kick-off, the Hereford Times has reported.
Hereford cannot play matches at Edgar Street in front of fans because of safety concerns from Herefordshire Council.
It has been reported the match took place somewhere near Leeds.
Full time result Besiktas 6 Hereford United 0
Three international rugby players - including one former Leicester Tigers star - are recovering in hospital after being attacked by a machete-wielding gang in the south of France.
Former hooker for the Tigers, Benjamin Kayser, was walking back to a hotel with fellow Clermont players Julien Pierre and Aurelien Rougerie when they were set upon, suffering serious cuts from weapons including knives, machetes and swords.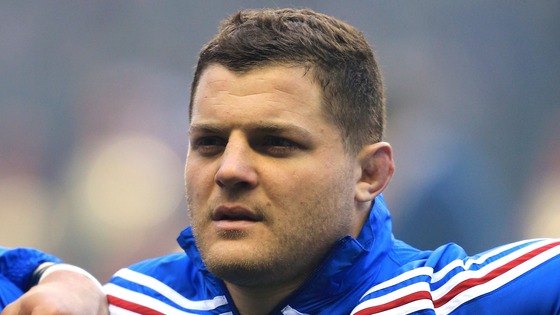 Kayser had to undergo surgery for his wounds, which included the slicing of his left arm and hand. His recovery is expected to take around four weeks.
Rougerie was hit in the neck with a shovel, while Pierre - the most seriously injured - had severe cuts and a hip injury.
An investigation has been launched.
Meanwhile, members of the rugby world have been taking to Twitter to express their shock, including Tigers academy coach Brett Deacon.
Bloody hell this is nuts! Get well soon lads! http://t.co/PaTazOCfU8 3 French rugby players attacked with machetes and swords
Advertisement
Midlands athletes hoping for medal success in the Commonwealth Games
Leicester's Chris Adcock says he and his wife Gabby will be hoping for a gold medal at this year's Commonwealth Games.
The successful doubles team have already picked up bronze at the competition in Delhi four years ago.
Midlands athletes hoping for medal success in the Commonwealth Games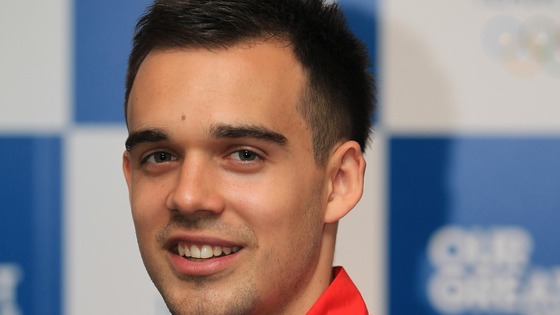 Leicester's Chris Adcock is preparing for this year's Commonwealth games in Glasgow.
Chris, who is in England's badminton team and plays alongside his wife Gabby, says he's aiming to improve on his performance from four years ago.
He won a bronze medal at the competition in Delhi.
Hundreds take part in Birmingham triathlon
Over one thousand four hundred competitors aged between 14 to 87 have taken part in the 2014 City of Birmingham Triathlon.
This is only the third year the event has been held in Birmingham with athletes of all abilities setting off on a lap of the lake at Sutton Park.
Hundreds take part in Birmingham triathlon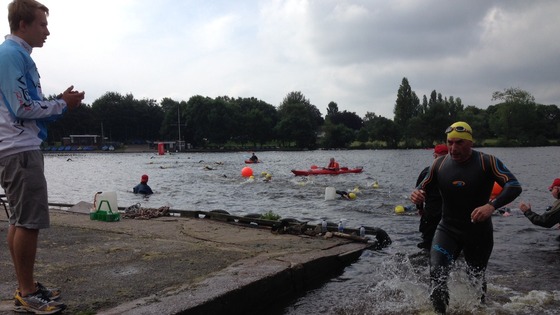 The City of Birmingham Triathlon is taking place in Sutton Park this morning.
Organisers say more than 1,300 people are competing in the event - now in its third year.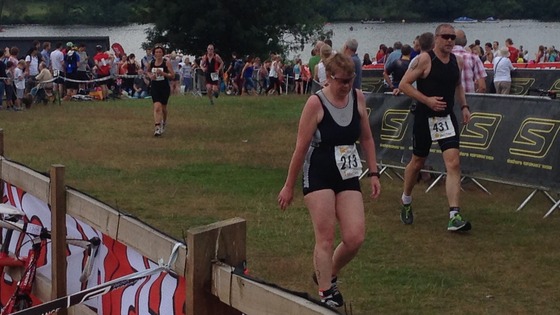 It involves an open water swim in Powell's Pool, a cycle around the closed-to-traffic roads within Sutton Park, before finishing with a run through heathland and woodland.
Starting in different 'waves' the Olympic male competitors were in the water at 7 am, with the last competitors expected to cross the finish line around 1.30 pm.
Load more updates