Leicester boss Nigel Pearson says his players belief they can avoid relegation from the Premier League as they look to make it three wins on the bounce tomorrow.
The Foxes host Swansea, and a win could put them level on points with Hull City in 17th in other results go their way.
Pearson also revealed another boost, declaring that he has no fresh injury concerns ahead of the clash at the King Power Stadium.
However, he admits he does need other sides in the relegation dog fight to start dropping points.
On a visit to Solihull to make an announcement on jobs as part of the Conservatives' election campaign, the Prime Minister David Cameron said he was looking forward to Aston Villa's FA Cup semi-final at Wembley tomorrow.
Villa beat local rivals West Bromwich Albion to reach Wembley, and recorded an important win at Tottenham Hotspur last weekend to give their Premier League survival hopes a boost.
Advertisement
The world's oldest tennis club, located in Leamington Spa, will host the women's world real tennis championship finals this weekend.
Read the full story ›
The Aston Villa striker, Christian Benteke, says he's relishing the club's FA Cup semi-final tie with Liverpool at Wembley this weekend.
Villa beat local rivals, West Bromwich Albion, 2-0 in the quarter final, to reach Wembley.
Benteke says the team will do all they can to make it through to another match at Wembley - the final.
The FA has asked a number of leading professionals in head injury and concussion to form a new independent panel of experts to advise the organisation and football in England.
In recent years there has been an increasing awareness of the possible effects of head injuries and concussion across a number of sports including football, driven by the high-profile case of former West Bromwich Albion and England forward Jeff Astle.
At the weekend, Albion honoured their former centre-forward and celebrated his career at the fixture against Leicester City, playing in the famous all-white kit they wore in the 1968 FA Cup Final win over Everton, when Astle scored the only goal of the game to complete his record of scoring in every round of the Cup.
Rugby World Cup winners came together to support a cancer charity set up in memory of Northampton Saints' former chairman, Leon Barwell.
Stars like Jason Robinson and Matt Dawson took to the field for a charity football match at Sixfields in his memory this afternoon.
The money raised by the game will help support families of other cancer victims.
Advertisement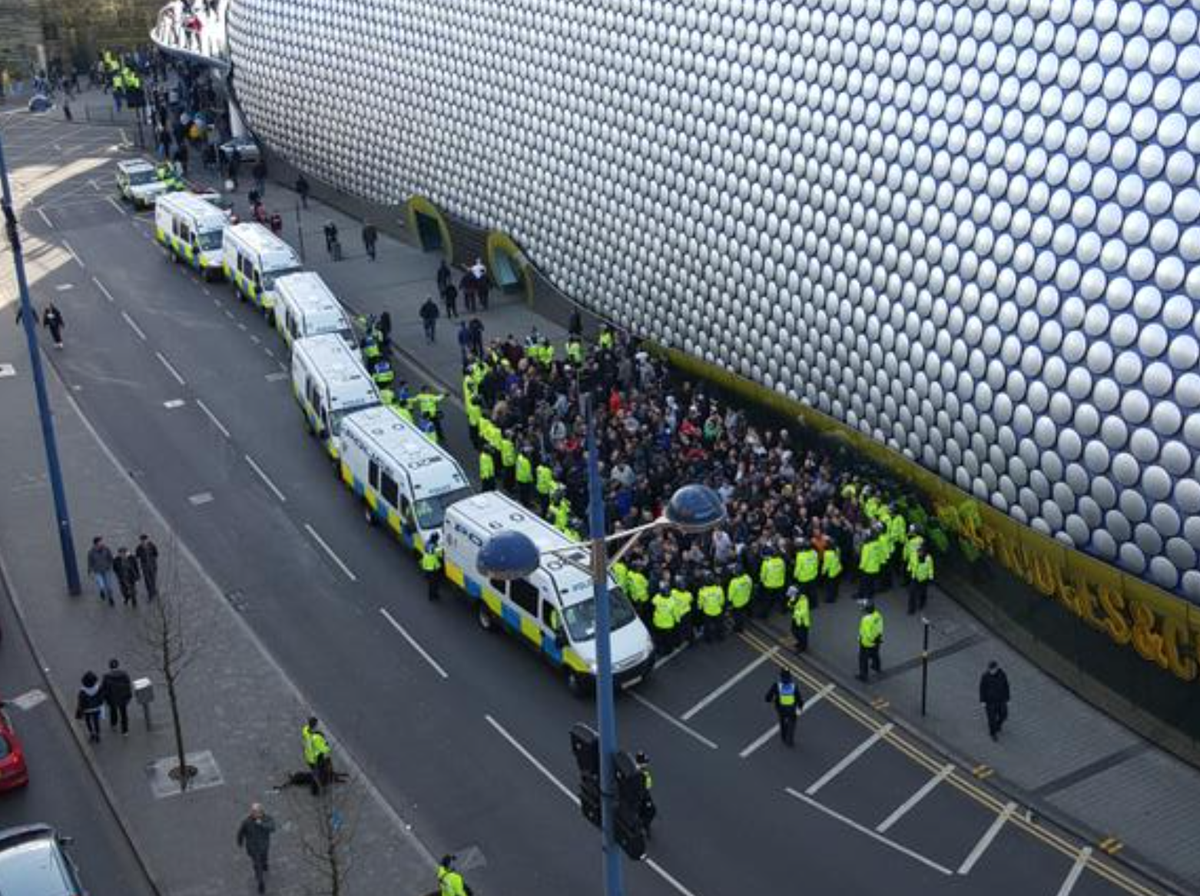 Footballs fans from the Park Street incident have now been escorted to Moor Street Station. Police remain in the area to keep the peace.
The family of Notts County footballing legend Jeff Astle have today launched a foundation to raise awareness of brain injuries in sport.
Astle died from a brain disease linked to heading footballs.
Keith Wilkinson reports.
Tottenham 0 - 1 Aston Villa
West Brom 2 - 3 Leicester
West Ham 1 - 1 Stoke
Derby 1 - 1 Brentford (FT)
Birmingham 2 - 1 Wolves
Nottm Forest 0 - 1 Huddersfield
Coventry 1 - 0 Colchester
Swindon 1 - 0 Peterborough
Barnsley 1 - 1 Chesterfield
Yeovil 1 - 1 Notts County
Walsall 1 - 0 Fleetwood
Shrewsbury 4 - 0 Exeter
Wycombe 2 - 1 Cheltenham
Stevenage 2 - 1 Northampton
Luton 0 - 1 Burton
Plymouth 2 - 1 Mansfield
Tottenham 0 - 1 Aston Villa
West Brom 2 - 1 Leicester
West Ham 1 - 0 Stoke
Derby 1 - 1 Brentford (FT)
Birmingham 1 - 1 Wolves
Nottm Forest 0 - 1 Huddersfield
Coventry 1 - 0 Colchester
Swindon 0 - 0 Peterborough
Barnsley 0 - 1 Chesterfield
Yeovil 1 - 0 Notts County
Walsall 0 - 0 Fleetwood
Shrewsbury 1 - 0 Exeter
Wycombe 1 - 0 Cheltenham
Stevenage 0 - 1 Northampton
Luton 0 - 0 Burton
Plymouth 1 - 0 Mansfield
Load more updates