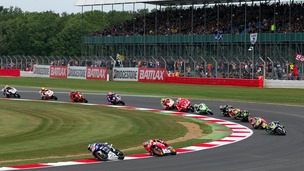 Silverstone race circuit in Northamptonshire is making its final preparations ahead of this year's British MotoGP.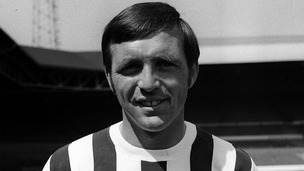 West Bromwich Albion will dedicate one of their home games to club legend Jeff Astle, who died after heading footballs during his career.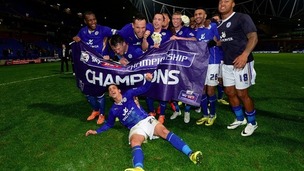 The waiting is almost over! The 2014-15 Premier League season begins this weekend. Here is your guide to the exciting season ahead.
Live updates
Hereford Utd has two weeks to pay up or be liquidated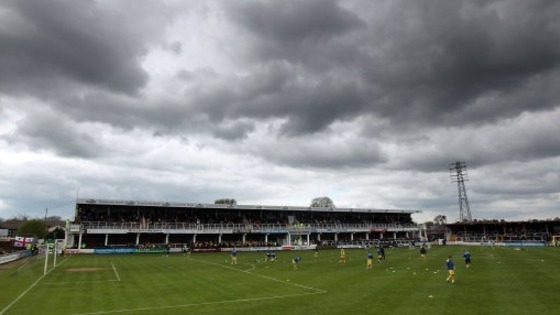 Hereford United has two weeks to pay its debts in full or faces being wound up in the courts.
It's after a meeting tonight at which the club's creditors rejected a payment proposal - among them, HMRC, which is owed £170,000.
It means if the debts aren't paid off in full by 1st September, the club will be liquidated.
READ MORE: Hereford United allowed to play home games - but with 1,000 capacity
Joy Seppala, last nights game showed CCFC future to be a rollacoaster ! How about a meeting face to face to explain your way forward#SISU?
Ex Coventry City player and manager Bobby Gould has called for a face-to-face meeting with the Sky Blues' boss.
Last night, supporters held another protest, ahead of their 2-1 Capital One Cup defeat to Cardiff City, in the ongoing row over the Ricoh Arena. It has led to the club playing their home matches in Northampton.
READ MORE: Coventry City owners ordered to pay ACL in Ricoh row
Advertisement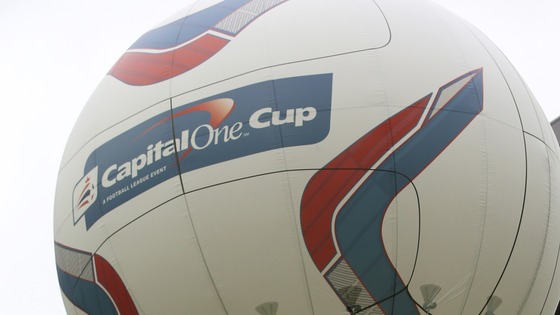 Burton have been rewarded for their first round victory over Wigan in the Capital One Cup with a second round tie against Premier League side QPR at home.
Elsewhere Northampton will travel to Bournemouth, last year's quarter-finalists Leicester and Stoke will play Shrewsbury and Portsmouth and Aston Villa host Leyton Orient.
The matches will be played during the week of the 25th August.
Burton v QPR
Port Vale v Cardiff City
Stoke v Portsmouth
Huddersfield v Nottingham Forest
Bournemouth v Northampton
West Brom v Oxford
Derby v Charlton
Leicester v Shrewsbury
Birmingham v Sunderland
Aston Villa v Leyton Orient
Walsall v Crystal Palace
MK Dons v Manchester United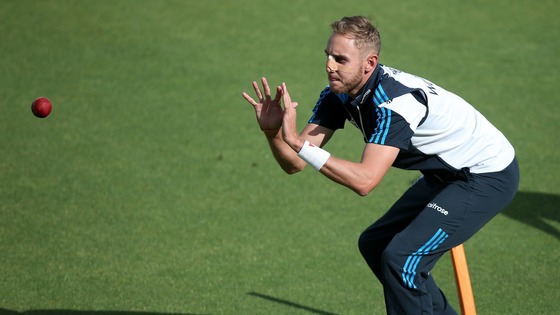 Nottinghamshire bowler Stuart Broad has been training with his England colleagues with a splint on his broken nose ahead of the fifth Test against India at the Oval.
The 28-year-old suffered the injury after top-edging a Varun Aaron bouncer during England's victory at Old Trafford last week. He has said he may need to play in a protective face mask.
Broad missed practice yesterday but returned today. He appeared to be bowling at full pace without any discomfort.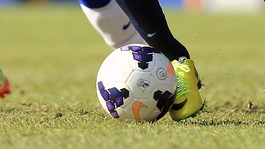 As fans prepare to march on the Premier League's head office calling for cheaper tickets, ITV News looks at the price of season tickets.
Read the full story
Silverstone loses British MotoGP to Circuit of Wales
Anglia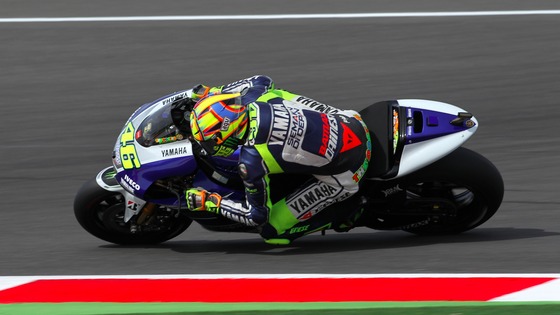 Bosses at Silverstone racing circuit said they were disappointed to have lost the MotoGP British Grand Prix - but that extending their contract did not make financial sense.
The circuit said it had invested heavily to develop its site specifically to host both the Moto GP championships and Formula 1 and had helped to make the series a successful event.
But Richard Phillips, managing director of Silverstone Circuits Limited, said it could not come to an agreeing with the Dorna, the event's rights holders.
"We have expressed our desire to keep MotoGPTM at Silverstone, but the event is not sustainable at the fee level Dorna was proposing.

"Any future deal had to make economic sense and sadly we reached an impasse. The Circuit of Wales obviously believes it can make the finances work."
– Richard Phillips, Silverstone Managing Director.

But the circuit has not rule out hosting the British Grand Prix next year while the event waits for the Circuit of Wales to be completed.
"A venue for 2015 needs to be agreed as soon as possible to avoid having a negative impact on the success of next year's British Grand Prix.

"Silverstone remains the ideal venue to stage MotoGP.

"Last year's record crowds are testament to the excellent British Grand Prix experience provided by Silverstone."
– Richard Phillips, Silverstone Managing Director.
Advertisement
Silverstone loses British MotoGP to Circuit of Wales
Anglia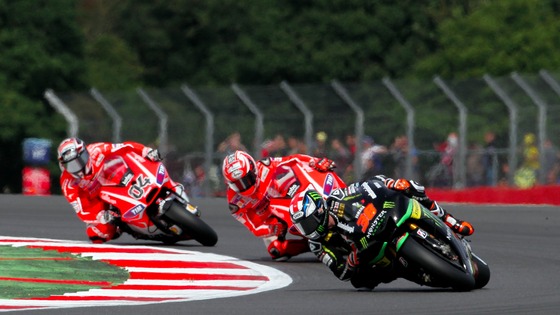 Silverstone has lost the contract to host the British Grand Prix of the MotoGP.
The event will take place at the Northamptonshire circuit next month.
But now a five-year deal has been signed to hold future meetings at the not-yet-built Circuit of Wales, which will be near Ebbw Vale in South Wales.
It will host its inaugural event in 2016 with MotoGP's official website suggesting next year's British Grand Prix could take place at yet another venue.
Since the beginning of the British motorcycle Grand Prix in 1977, only the courses at Donington and Silverstone have been used.
Silverstone has come to the end of its own five-year deal.
The Circuit of Wales could have its contract extended by a further five years if the deal proves to be a success, meaning Silverstone would have to wait until 2024 to bid again for the event.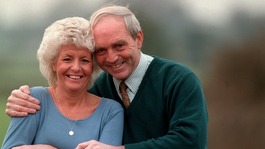 A pressure group say six footballers from Aston Villa's side in 1957 may have died as a result of brain injuries from heading heavy balls.
Read the full story
Midlands' athletes shine in European Championships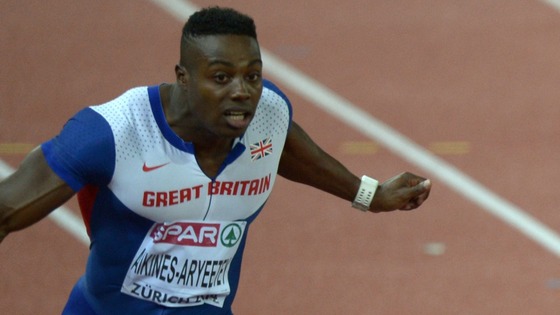 Loughborough athlete Harry Aikines-Aryeetey won a shock medal in the 100m final at the European Athletics Championships in Zurich.
His time of 10:24 in difficult conditions was enough for a bronze medal.
He beat fellow British athlete Dwain Chambers in a photo finish by two hundredths of a second. The gold was won by another British sprinter James Dasaolu.
Midlands' athletes shine in European Championships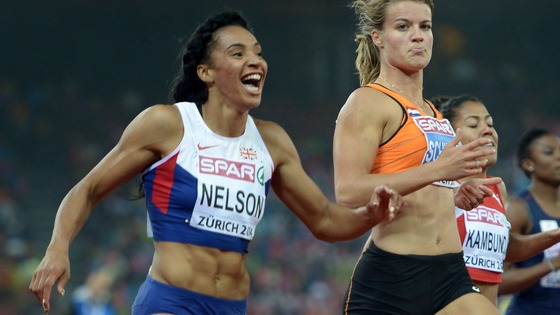 Ashleigh Nelson has become the first female british sprinter in 40 years to win a European 100m medal.
The 23-year-old from Stoke-on-Trent ran 11.22 in difficult conditions to win a bronze medal in the final at the European Athletics Championship in Zurich. She won a bronze as part of the 4x100m relay team at the Commonwealth Games in Glasgow two weeks ago.
She ran a personal best in the semi-final earlier in the week to qualify for the final.
Load more updates