BIHL announce it has taken "voluntary receivership" but insist it is NOT going into liquidation.
Read the full story ›
He made 274 appearances for the Tigers, during which he won six Premiership and two European titles.
Read the full story ›
Advertisement
Disabled young people are being invited to take part in a sports and fitness programme led by Derby County football club.
The club's coaching staff have teamed up with charity Caudwell Children to help eight to 18-year-olds enhance their skills in games such as football, tennis, cricket, golf and cycling.
"Children will get the opportunity to learn new skills in sports that they may never have tried before. They'll also get the chance to enhance their skills in games that they are already familiar with.

"Whilst the programme will be full of fun, excitement and energy, it also, very importantly, helps participants to develop leadership, communication skills, collaborative team work, independence, creativity, enterprise and motivation."
– Keller McHenry, short break activities coordinator for Caudwell Children
The free programme will take place at the Shobnall Leisure Complex in Burton-upon-Trent over four days on March 7, 8, 21 and April 11. It will end with a visit to the iPro Stadium to see the Championship club take on Brentford in April.
To book a place, call 01782 6002844 or email keller.mchenry@caudwellchildren.com.
The new Aston Villa manager, Tim Sherwood, says he'll give 100% to keep the club in the Premier League this season.
The club have written an open letter to fans and the council to lay out proposals if granted permission to take over Edgar Street.
Read the full story ›
Newly appointed Aston Villa manager Tim Sherwood watched his side progress to the quarter finals of the FA Cup this afternoon.
Read the full story ›
Advertisement
Tim Sherwood saw his new Villa side edge into the FA Cup quarter finals with a 2-1 win over the Foxes at Villa Park
Read the full story ›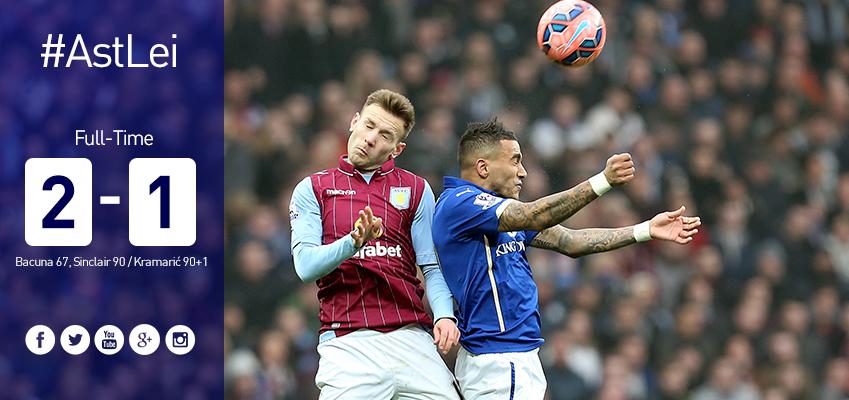 Reading 2 - 1 Derby
West Brom 4 - 0 West Ham (FT)
Blackburn 4 - 1 Stoke
Blackpool 4 - 4 Nott'm Forest
Norwich 2 - 0 Wolves
Chesterfield 2 - 3 Leyton Orient
Peterborough 2 - 1 Rochdale
Walsall 0 - 1 Port Vale
Bury 2 - 1 Cheltenham
Shrewsbury 2 - 0 Wimbledon
Burton 2 - 0 Oxford
Mansfield 1 - 1 Northampton
Load more updates