Dogs Help Children Read
Schools are using dogs to help children relax before having to read aloud. Teachers say it has had a big improvement in children's learning and self-confidence.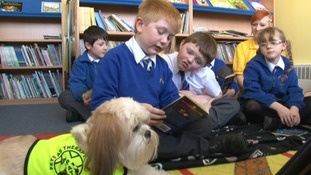 As the world's largest dog show, Cruft's, opens, the organisers have shown how dogs can help primary school children learn to read.
Read the full story
Back to top