Employment Figures Boost
National employment expert Manpower expects employers in the Midlands are ready to start recruiting more workers.
Responding to the news that Jaguar Land Rover is to create 1000 new jobs at its Halewood factory in the North West, Unite national officer, Roger Maddison said:
"This is another major vote of confidence for the skills and dedication of the entire workforce across Jaguar Land Rover. These new jobs come on top of 1,000 jobs currently being taken up in Solihull in the West Midlands."
– Roger Maddison, Unite national officer
Business Secretary Vince Cable, who met Jaguar Land Rover's senior management last week about increasing production at Halewood, said:
"It is excellent news that Jaguar Land Rover is taking on another 1,000 people and increasing shifts at its Halewood plant to meet strong global demand for its products.

Today's announcement is further evidence of the strength of the UK automotive sector and will also have a positive impact on growth in local supply chains."
– Vince Cable, Business Secretary
Advertisement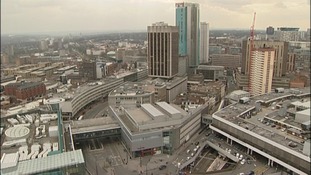 Employers in the Midlands are going to start recruiting according to a survey by employment firm Manpower.
Read the full story
Back to top