Lee Westwood Honoured
The former world number one golfer made an Honorary Freeman of Bassetlaw
The golfer Lee Westwood was presented with a scroll and jewel of office at a special ceremony at Retford Town Hall. The 38-year-old from Worksop is the first person to become an Honorary Freeman of Bassetlaw in Nottinghamshire.
Advertisement
Bassetlaw MP, John Mann has announced on his website that he's tabled an Early Day Motion in the House of Commons to celebrate Lee Westwood's Freedom of the District honour.
"Lee Westwood has remained loyal to his home town of Worksop, remained active in local golf and in particular has used his iconic status to encourage young people to take up golf."
– JOHN MANN, EDM AS PUBLISHED ON HIS WEBSITE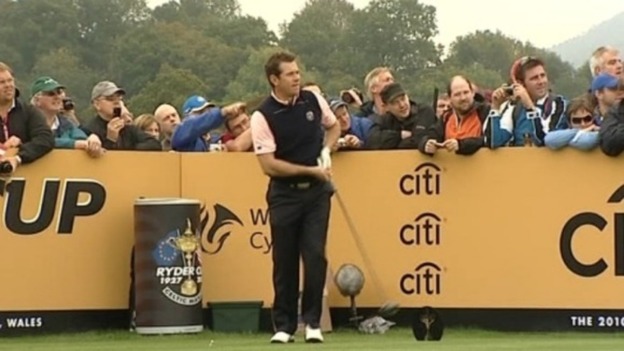 The world's top golfer Lee Westwood is to be given honorary freedom of his home district of Bassetlaw in Nottinghamshire. Westwood, who is from Worksop, will be presented with the honour at Retford Town Hall
Back to top