Meriden gypsy site eviction
Campaigners in Meriden are dismantling their protest camp after the last gypsies living on green-belt land in Warwickshire left the site after being there for more than three years.
A group of gypsies have submitted an application to Solihull Borough Council for a temporary site at a nearby builders' yard on Eaves Green Lane.
The group illegally built a caravan site on greenbelt land in Warwickshire, back in 2010.
After losing a High Court appeal to stay in April, they have been given 12 months to quit the site.
"We can confirm that we have received a planning application in relation to the yard.

The injunction that is in place for this site does not prevent a planning application from being made and we will need to process it in the normal way.

However, the application does not affect the injunction which still requires the existing site to be vacated by March next year and prohibits the occupation of the yard.

We will continue to monitor the site to ensure that the injunction is being complied with."
– Solihull Borough Council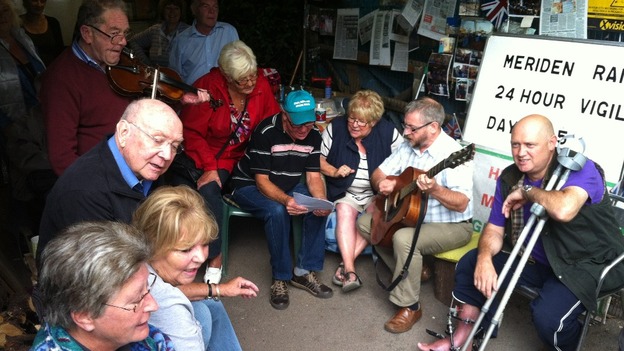 Advertisement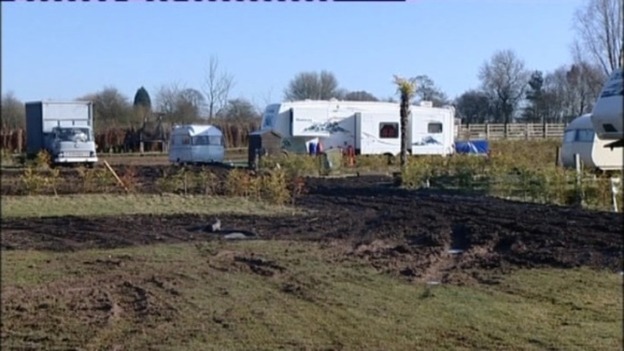 A group of Gypsies living on an illegal site have lodged an appeal against a High Court Judgment, which ordered them to leave the land in Meriden.
The group lost their High Court battle last month but Solihull Council agreed the Gypsies could stay for another year.
Now the Gypsies are appealing the decision, mainly on Human Rights grounds.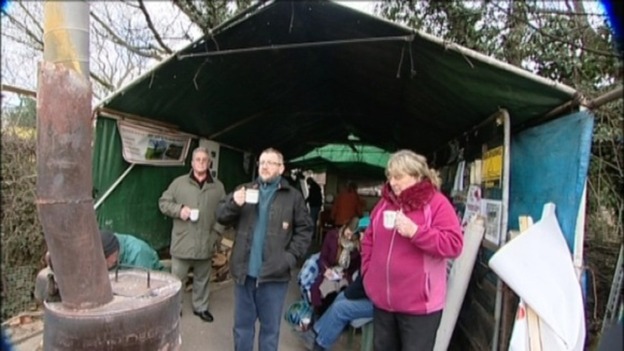 The land has been used as a temporary gypsy site for the past two years.
Since then a group of residents have kept a 24 hour vigil outside, to prevent any unlawful building on the greenbelt land.
But the villagers have been told that their protest camp is also illegal and must come down.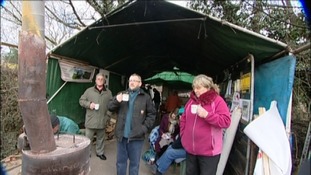 Villagers protesting against an illegal gypsy site near Solihull say they won't take down their protest camp.
Read the full story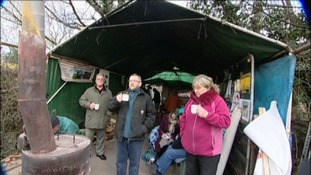 Residents in Warwickshire who have been demonstrating against an illegal gypsy site will today mark 700 days of protest.
Read the full story
Advertisement
The Meriden gypsies and Sollihull Borough Council have agreed a compromise deal at the High Court in Birmingham.
The gypsies now have 12 months to leave the site.
Gypsies who illegally built a caravan site on greenbelt land in Warwickshire have lost an appeal for them to stay.
Residents have campaigned ever since the mobile homes arrived in a field near the village of Meriden more than two years ago.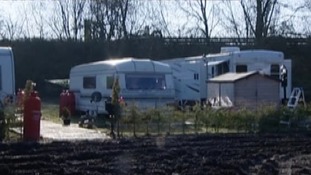 A High Court judge has dismissed the appeal case put forward by Meriden gypsies.
Read the full story
The latest appeal from gypsies, who built a camp on greenbelt land in Warwickshire, has been dismissed at the High Court in Birmingham today.
Their application was to appeal the decision that meant they would be asked to leave the land.
Load more updates
Back to top