Bravery Awards For Soldiers
A Birmingham soldier who repeatedly put his own life in danger to rescue three Afghan children is to receive the Military Cross.
Corporal Carl Taylor, who risked his own life to save three Afghan boys caught in the middle of a gun battle with the Taliban, has been given a bravery award.
Watch Central Tonight at 6pm for the stories of three other Midland soldiers given bravery awards today.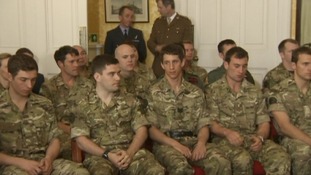 Four soldiers from the Midlands are among those being honoured for their bravery in Afghanistan and Libya.
Read the full story
Advertisement
Corporal Carl Taylor who ran across open ground under enemy fire four times to rescue three children said he couldn't risk letting them get hurt or injured. He has been awarded a military cross for his bravery.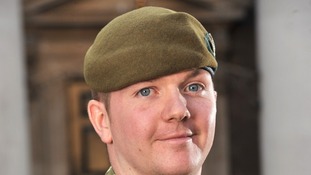 Corporal Carl Taylor, 25, used his own body as a shield to save the lives of three children trapped by insurgent gunfire.
Read the full story
Back to top