Metal Theft Campaign
A campaign to cut metal theft has begun in the East Midlands.
Police forces across the East Midlands are joining together to combat metal thefts. The problem costs local authorities hundreds of thousands of pounds every year.
In Nottinghamshire alone, there have been nearly two hundred thefts in the last month. But from today, anyone wishing to sell metal will have to carry identification so they can be traced.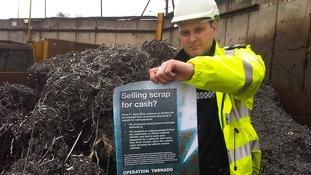 Advertisement
Back to top