HS2: the latest
The latest on plans to build a High Speed Rail link between London and the Midlands.
Small businesses in Birmingham do not support HS2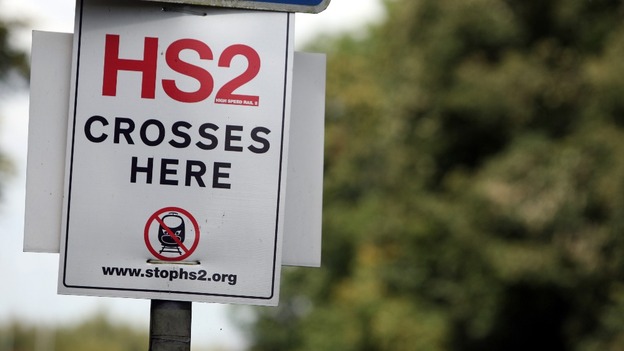 Small businesses in Birmingham don't back HS2 and believe it won't boost business, a new study reveals.
According to the 2,000 small businesses who took part in the survey conducted by freelance.co.uk, 66% believe the high-speed rail link won't help firms in Birmingham.
HS2 compensation controversy, full report
There is fresh controversy tonight over plans for a high speed rail link between Birmingham and London.
New figures have revealed that two-thirds of people who have applied for compensation for "exceptional hardship" have had their claims rejected.
The HS2 project has led to many people failing to sell their homes. One man facing property blight, says he is being treated for depression and his wife is having to leave her job because of the strain they are under. Our transport correspondent Keth Wilkinson reports.
Advertisement
HS2 tunnel extension could lead to 7,000 jobs being created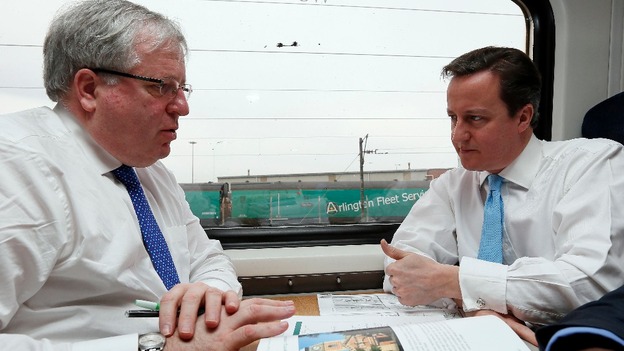 A tunnel on the proposed route of HS2 could be extended to enable plans for a major development to go ahead near to East Midlands Airport, Transport Secretary Patrick McLoughlin announced today.
Concerns were raised by Leicestershire County Council and MP for North West Leicestershire, Andrew Bridgen, that the proposed line could affect plans for a Strategic Rail Freight Interchange depot next to the airport.
The initial preferred route would have seen the new rail line cross the site of the proposed interchange, which has the potential to create 7,000 jobs in the region.
Only 25% of HS2 compensation requests accepted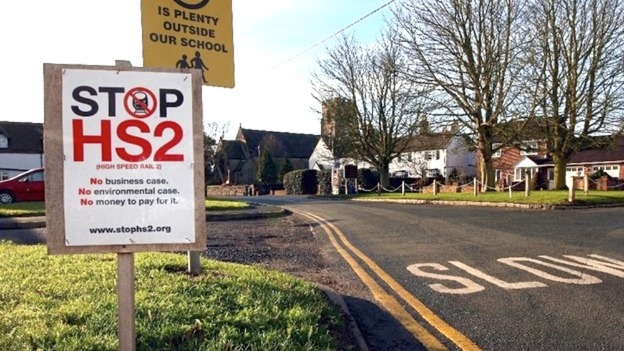 Three quarters of families who live near the Government's planned high speed rail link and applied for hardship compensation have been rejected, figures showed.
The Government was criticised by residents and a pressure group opposing the project for offering help "to virtually nobody".
Of 455 applications, 299 have been refused, 113 accepted, and the rest are being considered.
Queen's Speech reasserts plans for HS2 link
Plans for a high speed rail link between London and the Midlands have taken a major step forward today. Two Parliamentary bills to press ahead with the controversial project were included in the Queen's Speech.
Business leaders have welcomed the move - saying it should now go ahead as quickly as possible. But opponents along the route say they will not give up their fight to stop it. Keith Wilkinson reports.
HS2 Ltd: "we will conduct environmental assessments"
"Subsequently, if the Government decides to proceed with HS2 through this area, we will conduct extensive environmental assessments of the effect of the line during building and operation - and how these could be reduced or avoided - as is happening now on Phase 1 of the route between the West Midlands and London.

And if this route is chosen HS2 Ltd will undertake design work for landscaping and earthworks as the project proceeds."
– HS2 Ltd
Advertisement
HS2 Ltd statement on Stockwell Heath
The initial preferred route for the second phase of HS2 would pass close to Stockwell Heath. However, no decisions have been taken on a final route and we will be undertaking a full public consultation along the line of route later this year to gather local people's views.
– HS2 Ltd
HS2 protest over height of embankment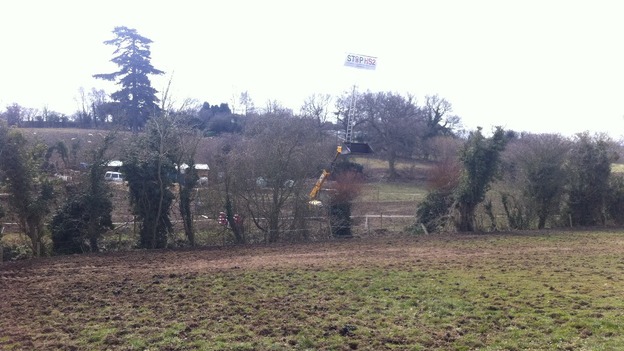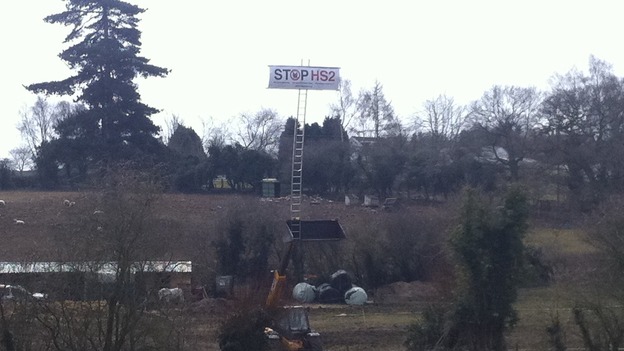 Protesters in the small hamlet of Stockwell Heath in Staffordshire have raised a banner to the height of a proposed embankment near their homes.
HS2 demonstration planned in Staffordshire
People who live in Stockwell Heath in Staffordshire are hiring a cherry picker to demonstrate how high the embankment for the planned HS2 high speed rail line will be if it is built.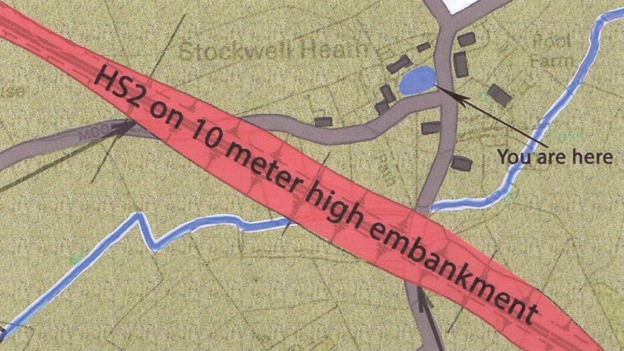 Residents are also concerned about the effect importing the building materials will have on wildlife.
HS2 survey suggests most in favour of planned line
Most people back the high speed line between London and the Midlands - but only one in ten think it will be completed on time.
Research out today suggests only 20 per cent of people are against the £33 million HS2 project.
Load more updates
Back to top