Midlands Family in Yorkshire Car Crash
Police have confirmed a family from the West Midlands were involved in a collision in East Cowick in Yorkshire.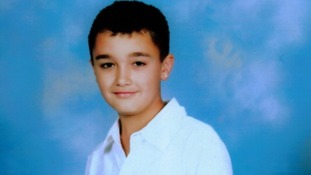 The family of a father and son from Birmingham killed in a car crash in East Yorkshire said their loss is "beyond belief".
Read the full story
Latest On East Yorkshire Crash Victims
Karen Sacker, 43, is still in intensive care but not in a critical condition
Abbie Sacker, her daughter, is in a stable condition.
Mrs Sarkar's husband, Derek and her son, Ethan, died in the car accident in East Yorkshire, on Saturday.
The driver of the other car was also killed.
Advertisement
Tributes paid to crash victim
by Charlotte Grant
Tributes have been paid to a teenager from the Midlands who died in a car crash this weekend.
Ethan Sarkar and his father Derek Sarkar were killed in the head-on crash on Saturday in East Yorkshire.
The 14 year old has been described by friends as 'funny, popular, and always smiling'.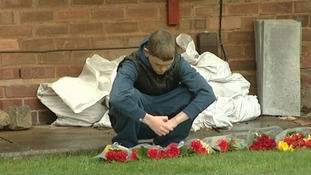 Tributes have been paid to a 14-year-old boy killed with his father in a car crash in Yorkshire on Saturday
Read the full story
School principal pays tribute to crash victim
John Allen, Principal of King Edward VI Sheldon Heath Academy, told ITV Central News:
"I was just absolutely shocked and devastated. I'd heard about the crash and that two of the victims were from Birmingham. When the names came through, it was a complete and utter shock.
"Ethan was a very kind, young man. A genuinely kind young man. He was very gentle, well-mannered. People respected him for that. He always had a smile on his face.
"Lots of friends, very hard-working, never ever in trouble, an absolutely adorable young person."
Tributes paid to teenager killed in car crash
Statement from the principal of King Edward VI Sheldon Heath Academy - where Ethan Sarkar attended.
It is with great sadness and regret that I am letting you know that Ethan Sarkar of 9E sadly passed away on Easter Saturday following a tragic car accident. His father and the other driver also passed away in the accident. His mother and sister are in hospital.

Ethan was an adorable, well-respected and popular young man. This is devastating news for us all. Our thoughts and prayers are with him, his family and friends. When we return after the Easter holidays we will come together as a community to share our sorrow and to reflect on Ethan's life and the memories he leaves with us.
– Mr John Allen
Advertisement
Police name crash victims
Police have now named the two people as 46-year-old Derek Sarkar and 14-year-old Ethan Sarkar from Birmingham.
Father and teenage son killed in crash
by Phil Brewster
A father and son from the Midlands were among three people killed in a head-on car crash in Yorkshire. The man's wife and nine-year-old daughter are in a critical condition in hospital.
The full report by Phil Brewster: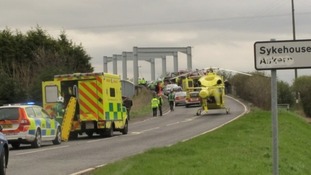 A father and his teenage son from the Midlands have been killed in a collision between two vehicles on a bridge in Yorkshire.
Read the full story
West Midlands family involved in Yorkshire crash
Police have confirmed a family from the West Midlands were involved in a collision in East Cowick in Yorkshire yesterday. More to follow.
Read more here: http://www.itv.com/news/calendar/story/2012-04-07/goole-car-crash/
Back to top