Titanic Remembrance
Across the Midlands events are being held to mark the 100th anniversary of the Titanic disaster.
A plaque commemorating the captain of the Titanic has been unveiled to mark the centenary of its sinking.
Captain Edward Smith is said to have been born in Hanley in Stoke-on-Trent.
He went down with his ship exactly 100 years ago today.
Meanwhile a descendant of one of the victims of the disaster has been marking the centenary by opening a special exhibition.
Her mother's great uncle was on board as part of his journey from the Midlands to New York, to promote his company.
The full report from Andy Bevan: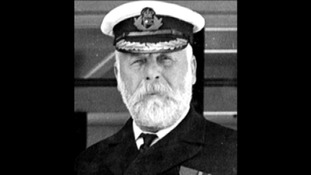 Captain Edward Smith of the Titanic came from Stoke-on-Trent. Today events were held to remember him and all that sailed in her.
Read the full story
Advertisement
Back to top