The Olympic Torch
The Olympic Torch is touring the UK on a 70 day relay. It is being carried through villages, towns and cities across the Midlands travelling by boat, train, tram, and cable car, and even across ice.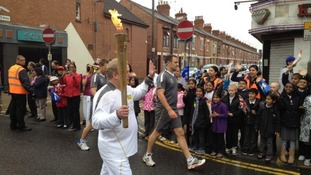 Figures show that more than 170,000 people welcomed the Olympic Torch to Leicester, Leicestershire and Rutland on Monday.
Read the full story
The Olympic Torch has been lit in the region for the last time. People in the Midlands have been gripped by the spirit of the Olympics during the last six weeks.
Here's a look back at the Torch's route.
Advertisement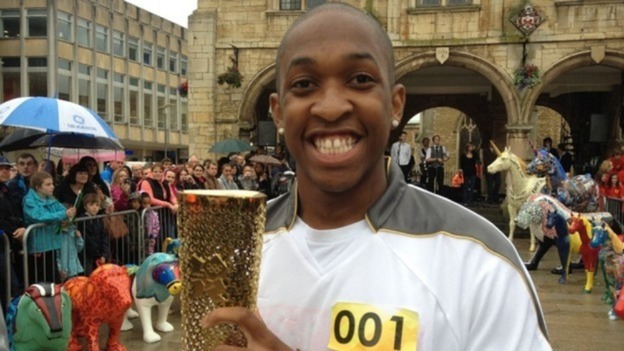 Day 47 of the Olympic torch relay began in Peterborough today.
The flame will make its way through the Fenlands and across Norfolk, before visiting Sandringham - the Queen's estate - shortly after 2pm.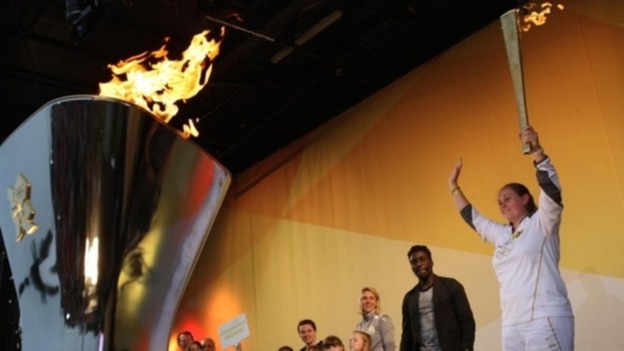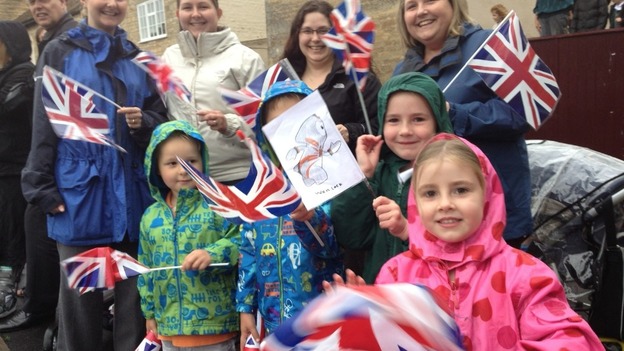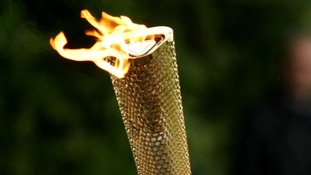 Its day 47 of the Olympic Torch Relay, and today the torch travels from Peterborough to Norwich.
Read the full story
Lord Coe joins a local torchbearer as the Midlands prepares to say farewell to the Torch.
Advertisement
Train driver Alan Parkes tells ITV Central how the Olympic torch got Leicestershire into the Olympic mood.
Angela Conibear tells ITV Central what it was like to carry the Olympic flame.
A new world record has been broken in Loughborough today as 298 people took to trampolines to bounce simultaneously for five and a half minutes.
The record was broken at Loughborough University, the preparation camp of Team GB this afternoon.
The Torch visited the site earlier this morning as part of day 46 of the relay, a carnival procession took place through Loughborough ahead of the Torch arrival.
The Torch is now leaving Whitwell Harbour and due to arrive in Uppingham at 16.15hrs, it will then move on to Stamford and then to Peterborough.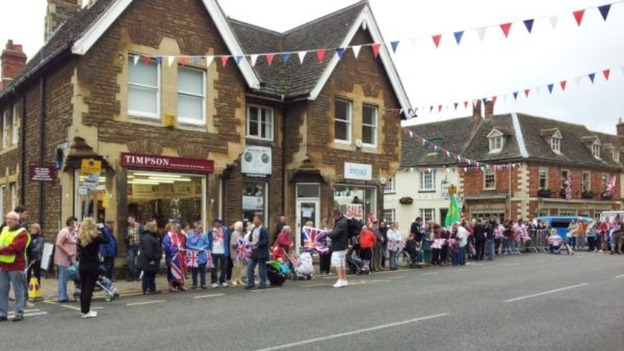 The Olympic Torch Relay has been seen by 1 million people over the three visits it has made to the West Midlands region.
That enthusiasm shows no sign of slowing as the people of Oakham a county town of Rutland, welcomed the Olympic Torch with bunting, flags and cheers.
The Torchbearer here was 38-year-old Martin Hulbert who after losing his wife in 2004 in a cycling accident, was inspired to raise thousands of pounds for a charity that grants the wishes of terminally ill children.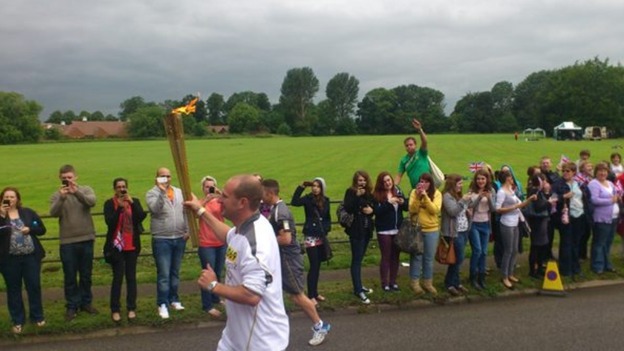 The Torch then made its way Whitwell Harbour, from there it is due in Uppingham at 16.15hrs.
Load more updates
Back to top