Hodgson Appointed England Manager
West Brom Albion head coach Roy Hodgson will be the next England manager.
Ian Taylor on Hodgson's credentials as England manager
Ian Taylor says Roy Hodgson's credentials are second to none both at national and club level.
Chris Houghton for WBA manager?
by Steve Clamp
Chris Hughton, the Birmingham City manager is the bookies favourite to take over at the Hawthorns, closely followed by Alan Curbishley. But does he fancy the job? Steve Clamp caught up with him at the Birmingham City end of season awards last night.
Advertisement
West Brom's Steven Reid on Hodgson's appointment
Reid says they have full trust in the board in appointing a new West Brom manager.
Hodgson says he's looking forward to Wayne Rooney's input for Euro 2012.
Hodgson on getting the team ready for Euro 2012
Roy Hodgson speaking at the Football Association press conference today after it was announced that he is to be the next manager of the England football team.
Hodgson says "I'll do my very best"
Roy Hodgson, speaking at a press conference today, he said "I'll do my very best" as manager of England.
Advertisement
The FA says Hodgson was their first choice
Sir Trevor Brooking, Director of Football Development says Roy Hodgson was their first choice for manager and everyone is behind him.
FA Chairman on Hodgson appointment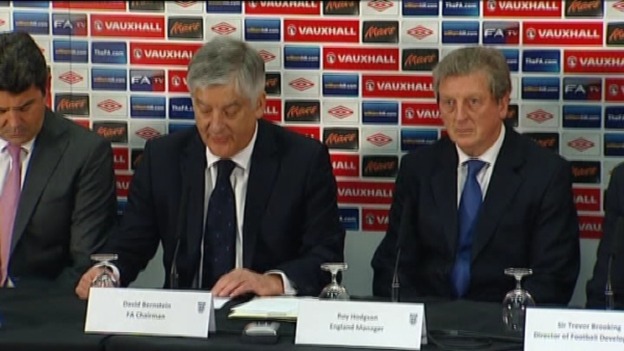 FA Chairman tell press conference "This is the first time the FA has appointed an England manager with any previous international experience."
Awaiting arrival of Hodgson at press conference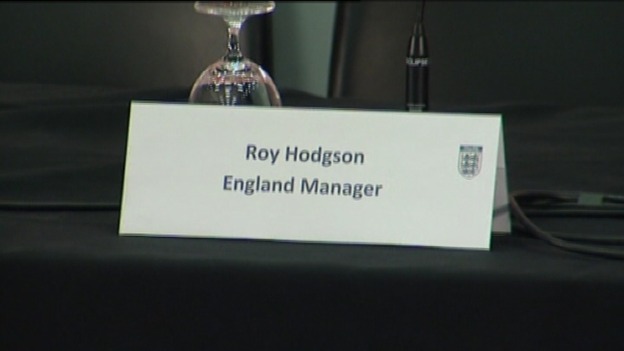 The Football Association has appointed Roy Hodgson as England Manager.
Hodgson has agreed a four year deal to become the full-time England Manager.
A press conference will take place shortly.
WBA on Hodgson appointment
Jeremy Peace: I want to reassure supporters we will do everything possible to identify and appoint the right Head Coach
From
@WBAFCofficial
on Twitter:
Hodgson will remain in charge for final two Albion games of season as club begin search for his successor.
From
@WBAFCofficial
on Twitter:
Load more updates
Back to top