Local Elections
22 councils have gone to the polls. In most of these councils a third of the seats are up for grabs. We'll bring you the results as they come in.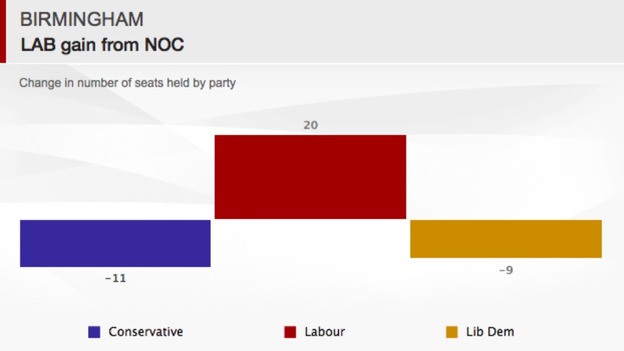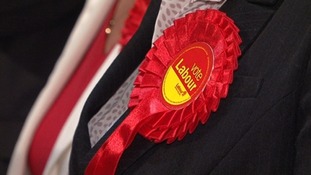 Labour has celebrated a 'landslide victory' in Birmingham today, ousting the Tory-Lib Dem coalition which has ruled the city since 2004.
Read the full story
Advertisement
Rob Pocock was elected as Labour's first ever councillor in Sutton Coldfield today, winning in the Vesey Ward.
He says it is an historic win for Labour.
Peter Bearne reports from the Derby count, where Labour gained seven seats.
Birmingham Labour leader Sir Albert Bore pledged that his incoming administration would attempt to tackle the 13% unemployment rate in the city, which is even higher among young people.
Expressing delight at Labour's sweeping gains, Sir Albert told reporters: "Of course we have benefited from the unpopularity of the Coalition administration and we have already announced that we will do things differently."
Pledging to make job creation a priority, the city council's leader-elect added: "We have got to do something that gets people back into work."
Advertisement
Conservative councillor Mike Whitby says the council has delivered value-for-money and good services. He says he is disappointed that people have decided to vote against them.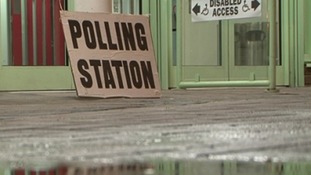 Labour have gained Dudley Council from the Conservatives.
Labour gained 13 seats, The Green Party gained 1 seat, The Conservatives lost 13 seats, and UKIP lost 1 seat.
Labour has taken control of Birmingham.
Labour gained 20 seats
Conservatives lost 11 seats.
Liberal Democrats lost 9 seats.
Labour now have 77 seats in Birmingham.
Load more updates
Back to top