Getting the Freedom of Nottingham
Upto a 100 soldiers from 73 Engineer Regiment will march through the streets as they are given the Freedom of the City
Full report on soliders march through Nottingham
Hundreds of people lined the streets of Nottingham today as soldiers, who are based in Nottinghamshire, marched through the city. It was a special honour because they were awarded the Freedom of the City last year. Rajiv Popat was there.
Lt. Col. David Jones on why the parade is important
Lt. Col. David Jones tells Central News why he thinks the soldiers parade like the one seen in Nottingham city centre today are important.
Advertisement
Soldiers march through Nottingham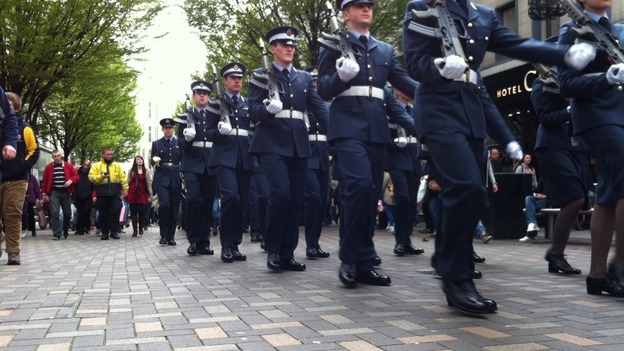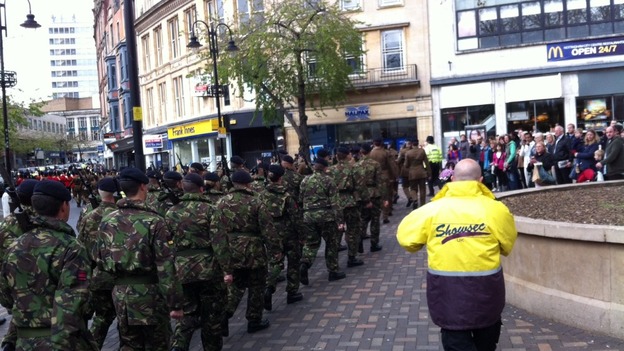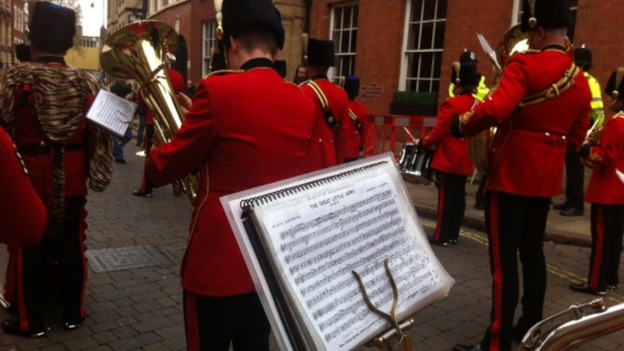 100 soldiers set off for a march through Nottingham city centre
Parade could cause delays to bus services
Parades through Nottingham today may cause delays to buses serving the city centre from now until around 1pm. Thx for bearing with us.
From
@trentbartonlive
on Twitter:
Band gets ready for parade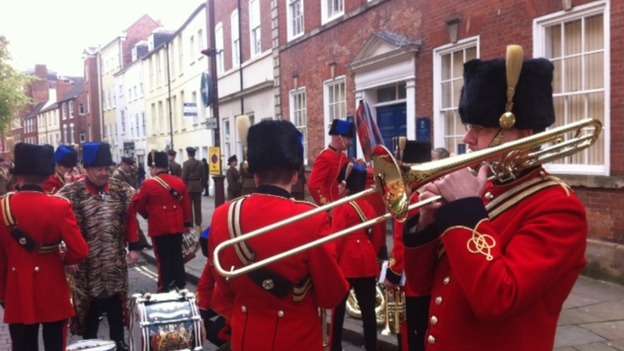 The band prepares to lead the soldiers march through the streets of Nottingham. They are due to start at noon from St Mary's Church in the Lace Market.
Advertisement
Parade preparations begin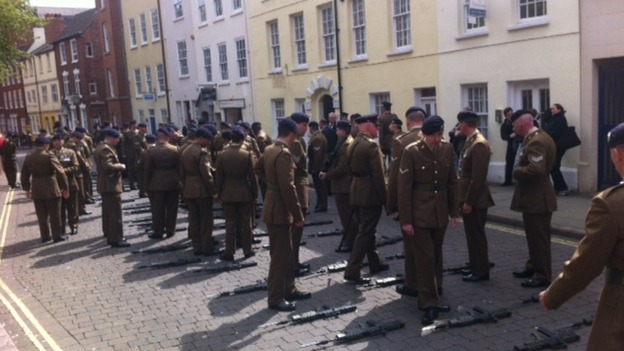 Around 100 soldiers are preparing to march through the streets of Nottingham after being given the Freedom of the City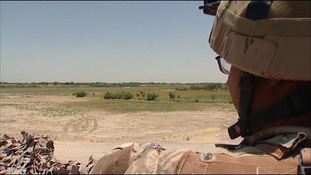 Soldiers from 73 Engineer Regiment will march through the city streets to exercise their Freedom of Nottingham.
Read the full story
Back to top