Mayoral Referendum
People in Nottingham, Coventry and Birmingham have been voting on whether they want mayors to lead their cities.
Full report on Nottingham rejecting an elected mayor
It turns out Nottingham City doesn't want a Mayor.
It was a low turn out - just less than 24 percent - but of the of the nearly 50 thousand people who did vote the 'No' campaign was victorious by 57 percent to to 43 percent.
MP for Hodgehill, Liam Byrne, is disappointed that Birmingham voted "No"
Liam Byrne told us that he was disappointed by the result.
He said that the people of Birmingham wanted to know what powers the government were going to give the Mayor of Birmingham, and they didn't come up with an answer.
Advertisement
Sion Simon, says "the journey goes on, but the route will have to change"
Sion Simon, Former Labour MP for Erdington and one of the leaders of the "Yes" campaign, resigned his seat two years ago because he wanted to become the first Mayor of Birmingham.
He said that Birmingham could have voted "No" because it's supporters didn't get their case across.
The truth I think is that the campaign always captured the chattering classes.

It was always successful in the media and business industry, and we never really knew whether it got out on the streets, and I think it didn't.
– Sion Simon, former Labour MP for Birmingham
Clean up after Birmingham votes "No"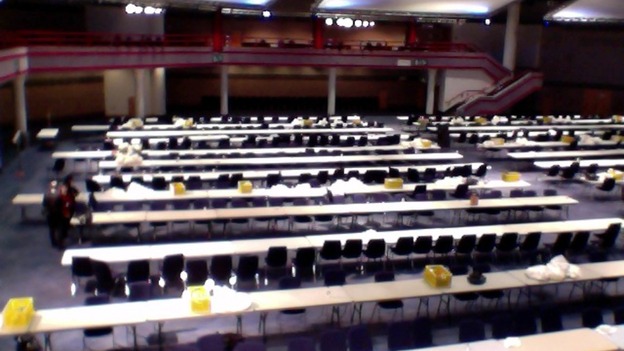 Almost two hours ahead of schedule it was announced that Birmingham had voted "No" against a Directly Elected Mayor.
With an electorate of 754,765 people, only 27.65% of people turned out to vote.
Over half of those who did voted no, with 58% of the vote was against.
John Hemming, a supporter of the 'No' campaign, says the people have spoken
I don't think it's now possible to keep asking the same question.

I think the leadership have to accept that the people don't want it.
– John Hemming, Liberal Democrat MP Birmingham Yardley speaking on whether the Mayoral question will be raised again
Jack Dromey says Birmingham voted decisively
They voted decisively against a mayor.

But the people in birmingham have voted for a good Labour council.
– Jack Dromey, MP for Birmingham Erdington, Kingstanding, Stockland Green and Tyburn
Advertisement
Liam Byrne, supporter of the Yes campaign says he's disappointed
I'm disappointed by tonight's result.

People were being asked to make a leap of faith at the time when faith in this government is at an all time low.
– Liam Byrne, Labour MP for Birmingham Hodge Hill
The votes in figures:
120611 vote 'No'
88085 vote 'Yes'
The announcement at the ICC in Birmingham today, where Birmingham has voted "No" to a Directly Elected Mayor.
Birmingham Mayoral Referendum result
Birmingham has voted "no" for a Directly Elected Mayor.
Counting has started at the ICC for the Mayoral Referendum in Birmingham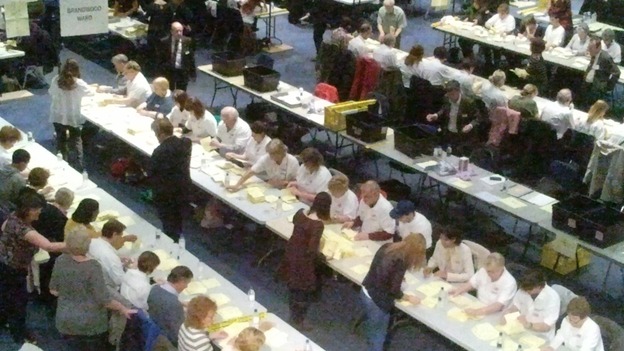 Load more updates
Back to top