Derby House Fire
Six children have died after a house fire in Derby. Jade Philpott, 10, and brothers John, nine, Jack, eight, Jessie, six, and Jayden, five and Duwayne Philpott, 13, all died in the blaze at their home in Allenton, Derby, on May 11th.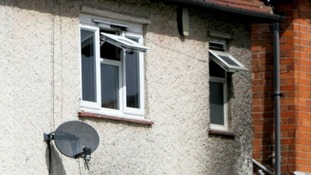 A team of 60 police officers are working to find those responsible for an arson attack which killed six children in Derby two weeks ago.
Read the full story
Police have taken away a caravan and minibus from outside the house in Derby where six children died in a fire that was started deliberately.
A police spokesperson said it was 'standard procedure' and the vehicles would be forensically examined.
Six of Mick and Mairead Philpott's children died in the fire in Victory Road, Allenton and neighbours have raised nearly £4000 for the family through the D-Js Trust, with more fund-raising events planned this weekend.
Advertisement
A Facebook advert posted by Derbyshire police to appeal for information into a fire in which six children died has appeared two million times.
It's the latest move in the investigation into the fire in Victory Road, Allenton in the early hours of Friday, May 11.
The advert has appeared two million times on Facebook - viewed by 105,000 people and 2,400 people have clicked through to the Derbyshire Police website.
Five children - Jade Philpott, aged10, John Philpott, 9, Jack Philpott, 7, Jessie Philpott, 6, and Jayden Philpott, 5, died in the fire.
Their brother Duwayne Philpott, aged 13, died last Sunday in hospital.
The seat of the fire was below the letterbox in the hallway of the house and petrol was used as the accelerant.
All six youngsters died from smoke inhalation.
"The investigation team continues to view CCTV footage and examinations of the scene are ongoing. At this time we still have a large number of inquiries to complete.

"Specially trained family liaison officers continue to support Mr and Mrs Philpott at this difficult time.

"I would again like to thank the community for their response but would urge anyone with any information who is yet to come forward to do so."
– Steve Cotterill, Assistant Chief Constable, Derbyshire Police
A Facebook appeal launched by Derbyshire Police asking for information into the fire which led to the death of six children has been viewed two million times.
Five children Jade Philpott and brothers John Philpott, Jack Philpott, Jessie Philpott and Jayden Philpott died in the fire.
Their brother Duwayne Philpott, died two days later in Birmingham Children's Hospital.
Nottinghamshire's Chief Fire Officer has joined the campaign for sprinklers to be fitted in new homes after the deaths of the six Philpott children in a a fire in Derby.
Frank Swann warns that an ageing population will lead to more people dying in house fires in coming years.
"The tragic incident in Derby has further highlighted the need for domestic sprinklers.

"The smoke alarm did its job in alerting some of the occupants to the fire -however, we believe that sprinklers could have protected those unable to escape.

"Enough is enough. Quite simply these losses of life are avoidable.

"We don't ever want to have to report a similar incident happening here in Nottinghamshire."
He says, "If we wait for 25 years for evidence to say we should have introduced the widespread fitting of sprinklers - at current rates a further 8,000 people will have died in that time and 185,000 will have been seriously injured."
"Wales has already introduced legislation which will see all new-build domestic properties fitted with sprinklers as standard.

"It's time England followed suit and we'd urge the people of Nottinghamshire to push this issue with their local councillors and MPs.

"When people are needlessly dying, doing nothing is not an option."
– Frank Swann, Nottinghamshire's Chief Fire Officer

People are being encouraged to pledge their support for the campaign by signing an online e-petition - if the petition receives the backing of 100,000 people it could be debated in Parliament.
Children in Derby have been remembering their classmates who died in a fire exactly a week ago.
A special room has been set aside to pray for the Philpott family at St Georges Catholic Primary School.
The inquest into their deaths was opened and adjourned today
Advertisement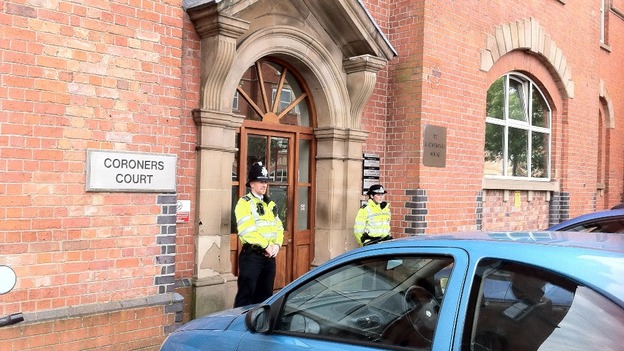 The inquest into the deaths of six children who died in a house fire in Derby a week ago have been opened and adjourned this morning, while the coroner awaits further toxicology results.
The coroner, Dr Robert Hunter, said he and his staff send their condolences to the family and friends.
Dr Hunter said it had shocked Derby and the whole nation and he was concerned that someone had deliberately started a fire to harm six innocent children.
He called on the person responsible to come forward out of human decency and assist the police with their inquiries.
He also asked the community to search their conscience and share information with the police in confidence.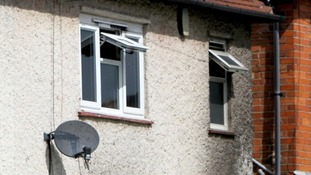 Inquests will open this morning into the deaths of six children who died in a house fire in Derby a week ago.
Read the full story
Mick Phillpott and his wife speak to the media, following the house fire on Saturday that killed six of their children.
Mick Philpott thanked his three older children who are helping him and his wife cope with their loss. He also thanked the firemen, policemen and ambulance team who all tried to help save his children's lives.
Load more updates
Back to top