Furniture Warehouse Fire
Fifteen fire engines tackle warehouse blaze in Sparkbrook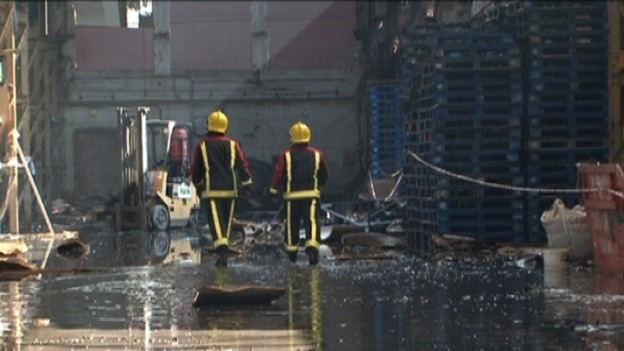 West Midlands Fire Service say they've done a thorough search of the site and no one has been located.
There were reports that people were seen running into the building but hadn't been seen since.
A spokesman from West Midlands Fire Service said
"No one has been located and both West Midlands Fire Service and West Midlands Police are satisfied with the decision to bring the incident to a conclusion."
"As a result the site has been officially handed back to the owners and responsible parties and the incident is now closed."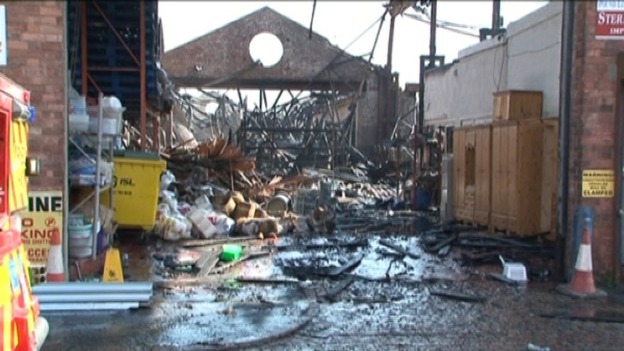 Firefighters are continuing to check if any people were inside the furniture factory that that burnt down on Tuesday night.
At its height, 20 fire engines were working to control the blaze at Montgomery Street in the Sparkbrook area of Birmingham. The fire service is carrying out a complete search of the site with a specialist police search dog.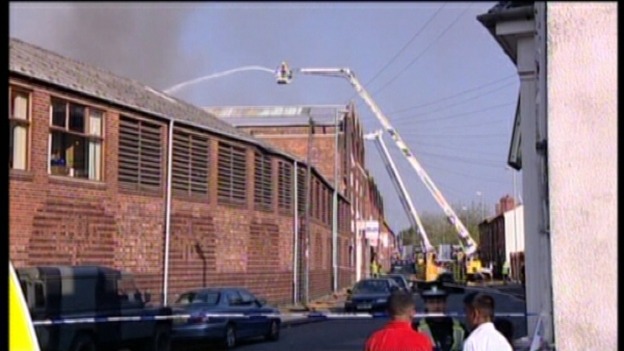 Advertisement
Fire officers say they haven't been able to rule out whether anyone was injured in a fire at a warehouse in Sparkbrook in Birmingham.
Late last night there were reports that people had run into the building.
Today fire officers said they believe the fire was started accidentally.
Lee Baker from West Midlands Fire Service said that, following further investigations by the fire investigations officer, they have come to the conclusion that the cause of the fire was accidental.
More than a hundred firefighters spent the night tackling the blaze at a furniture warehouse in Sparkbrook, Birmingham.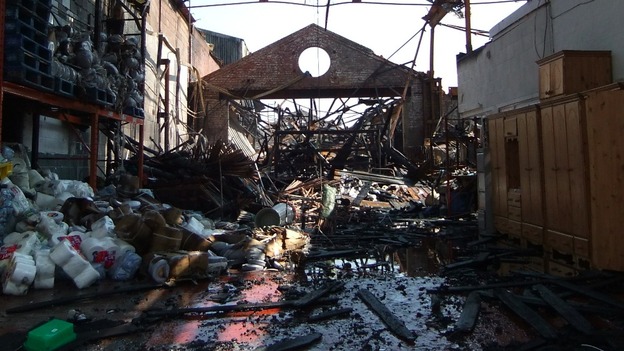 Fire crews are continuing to search a warehouse on Montgomery Street after receiving reports that people ran inside when a fire broke out and haven't been seen since.
A structural engineer has been requested to attend the scene to assess a potentially unsafe area of the building, and an investigation is underway by West Midlands Fire Service to establish the cause of the blaze.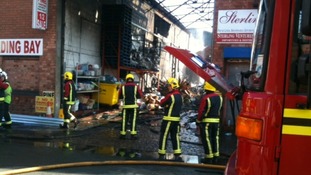 Fire crews are searching a warehouse after receiving reports that people ran inside following a fire and haven't been seen since.
Read the full story
Advertisement
West Midlands Fire Service have received reports of people running into the burning furniture warehouse who have not been seen since.
In response to these reports, fire crews are carrying out an extensive search of the two storey warehouse.
The fire service says that the buildings surrounding the burning furniture warehouse in Sparkbrook have been affected by fire, but it is now under control.
The fire service will be at the site throughout the night.
Firefighters continue to tackle the fire in a furniture warehouse in Sparkbrook.
West Midlands Fire Service say the warehouse contained a large quantity of furniture.
Fire crews were on the scene within minutes of the alarm being raised at the warehouse of approximately 50 metres by 100 metres.
A fire in a furniture warehouse has lead to road closures and residents being evacuated in Sparkbrook.
An alarm alerted police to the blaze at Direct Furniture Choice Ltd, which now has 20 fire engines in attendance and 125 fireman.
Around 50 residents have been evacuated from their homes in streets surrounding the warehouse as precaution.
Montgomery Street is closed from Small heath Bridge up to Anderton Road, whilst fire crews work to bring the flames under control.
"This is a very serious fire, affecting a number of residential streets and sections of main arterial routes around Sparkbrook.

"Parts of Small Heath Highway are closed, near to Poets Corner, as are various side roads in that area and Golden Hillock Road, to the junction with Warwick Road.

"Those who have been evacuated are either staying with friends and family, or are being offered shelter nearby by the local authority. Thankfully, it appears at this stage that no one has been hurt.

"We urge people to try and avoid the area if at all possible."
– Inspector Jack Hadley, from Birmingham East local policing unit
Load more updates
Back to top