Osprey return to Rutland
Ospreys have returned to Rutland Water. This is one of the few places in England that these rare birds make their home.
Despite the cold temperatures, Ospreys have migrated back to the Midlands to have their chicks.
The birds have returned to Rutland Water, which is home to the first Ospreys to breed in England for 150 years.
Advertisement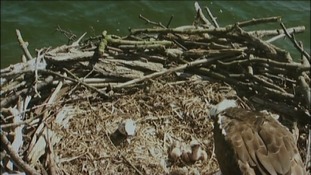 A second Osprey chick has hatched at Rutland Water. Cameras placed near the nest caught the moment both chicks came into the world.
Read the full story
Back to top