London 2012 Paralympics
The London 2012 Paralympics takes place between 29th August and 9th September. Paralympians from across the world will compete in 20 different sports in the 2012 games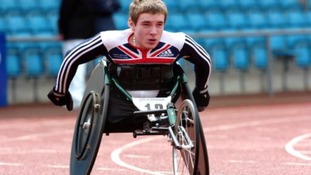 After 100m gold in a Paralympic Record on Monday, Bushell will be looking to provide Shrewsbury with yet another gold post box.
Read the full story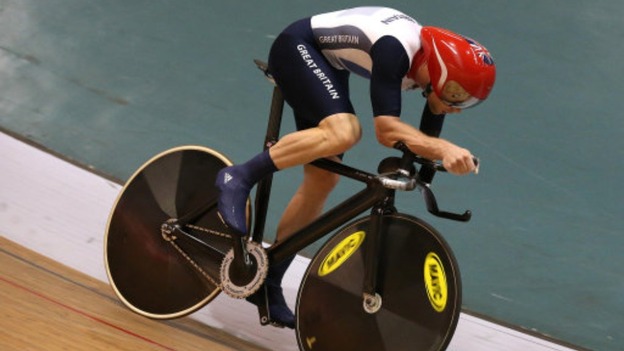 Jon-Allan Butterworth, who lost an arm in a grenade attack at Basra Air Station in August 2007, believes more former servicemen and women will turn to sport as a result of the London Games.
He is one of eight members of Britain's 300-strong Paralympic team with a military background.
He also conducted tours of duty in Afghanistan and has three silvers from his first Games.
Butterworth anticipates numerous others with the potential to succeed in Rio de Janeiro in 2016, with Help for Heroes and the BPA launching a new initiative titled Front Line To Start Line earlier this year.
Advertisement
Mansfield's Charlotte Henshaw has spoken of her pride at coming from such a successful town.
Medallists Becky Adlington and Ollie Hynd are also Mansfield locals and Henshaw says she is looking forward to their homecoming parade.
Henshaw won silver in the SB6 100m Breaststroke.
The uncle of Oliver Hynd, Andy Stewart says his nephew deserves all the success he gets.
Mr. Stewart spoke while workmen were busy painting a postbox in Kirkby-in-Ashfield, near Mansfield, gold in honour of the Paralympian.
Hynd has the full set of medals, after winning a bronze in the Men's S8 100m Backstroke and a silver in the Men's S8 400m Freestyle. Yesterday Oliver added a gold in the SM8 200m medley.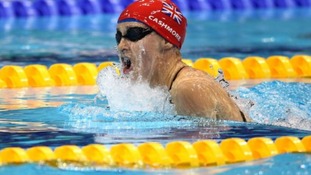 Already with a bronze and silver to her name at London 2012, Claire Cashmore today looks for that elusive gold.
Read the full story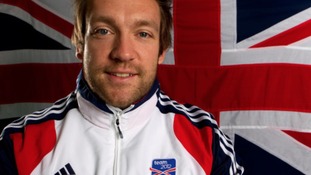 Dan Greaves has already won every medal colour in each of the last three Paralympics, he is hoping for a second gold today.
Read the full story
Advertisement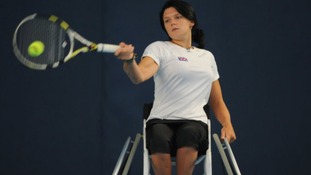 In her second Paralympics, Halesowen's Jordanne Whiley is looking for her first medal today.
Read the full story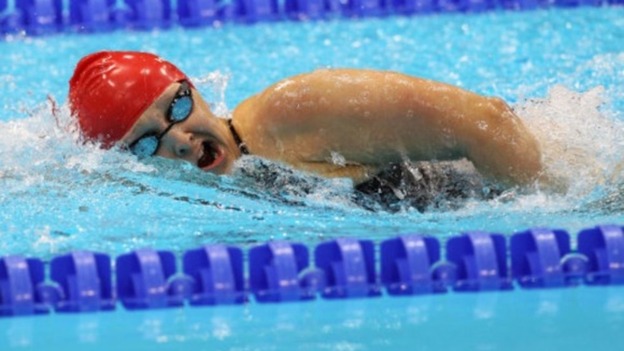 Nottingham's Charlotte Henshaw missed out on gold by just 300th of a second in the SB6 100m breaststroke with team-mate Liz Johnson taking bronze.
This morning Henshaw set a Paralympic record lowering the mark Johnson had laid down in the previous heat.
It led to hopes of a British one-two and it was a thrilling race tonight with Henshaw in a head to head with Viktoriia Savtsova.
The pair were stroke for stroke down the second 50m with the Ukrainian just touching the Briton out in a new Paralympic mark of 1:39.13, 0.03secs ahead of Henshaw.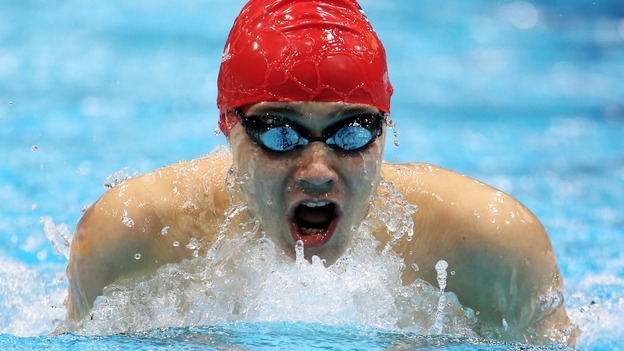 Nottingham's Ollie Hynd has won gold in the 200m SM8 in a new personal best time of 2.24.63 creating a new European record.
This means Ollie now has a medal of each colour from these Games.
Helen and Darrell Hynd, parents of Nottingham swimmers Oliver and Sam, say the competition between the brothers ends as soon as they leave the pool, adding they are incredibly close and "just like all other normal brothers."
Load more updates
Back to top