Bell Striking Competition
The Olympiad of bell ringing contests is being held in Derby today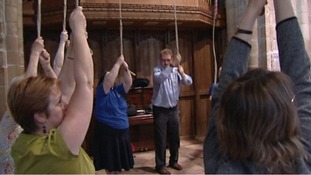 A band of bell ringers from Birmingham have won the national twelve-bell striking contest, beating hopefuls Melbourne into second place.
Read the full story
A church in Derbyshire is hosting the final of the National Twelve-bell Striking Contest.
Ten teams from around the country are competing.
Birmingham are the hot favourites, but they face a Melbourne team who have been practising hard and are ringing on their home turf.
Advertisement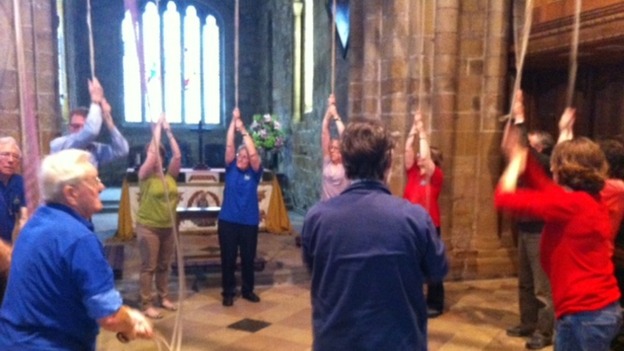 The final of the prestigious National 12 Bell Striking Competition will be held in Derbyshire today for the first time.
The competition starts at 11.30am in Melbourne and the winner will be announced at 6.15pm tomorrow.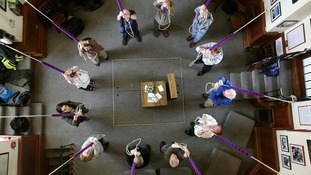 Back to top