Midlands Defence Cuts
The Defence Secretary Philip Hammond has confirmed that the Mercian regiment which recruits in the Midlands is to lose a battalion as part of the cuts announced in the House of Commons today.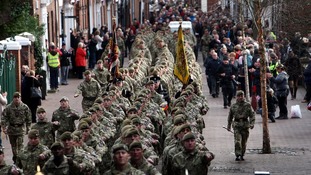 The Defence Secretary has confirmed the Mercian Regiment is to lose a Battalion as part of the cuts announced today.
Read the full story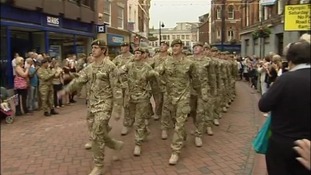 Hundreds of Midlands soldiers and their families are anxiously awaiting details of the latest round of defence cuts.
Read the full story
Advertisement
Back to top