Madonna's Birmingham Concert
All the build up to music superstar Madonna's first ever gig in the Midlands.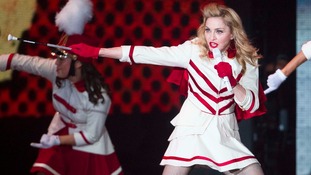 Music superstar Madonna is bringing her world tour to Birmingham tonight - the first time she's ever performed in the Midlands.
Read the full story
Music superstar Madonna will perform in the Midlands for the first time ever tonight, at the National Indoor Arena in Birmingham.
It is one of three UK dates on her latest world tour.
Advertisement
Back to top