Dudley Hippodrome Campaign
Campaigners are trying to save Dudley's hippodrome theatre after the council was granted permission to demolish it.
There were once more than 1700 seats inside Dudley Hippodrome.
Geoff Fitzpatrick now has to perch on a wall outside as he gathers support to stop it being bulldozed.
So far 10,000 have signed up to agree with his campaign group, the Friends of Dudley Hippodrome, who want it re-opened.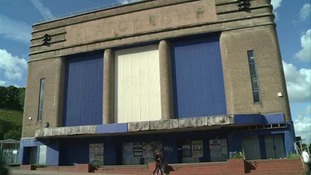 Campaigners who want to save the art-deco Dudley Hippodrome from the bulldozers have collected 10,000 signatures.
Read the full story
Advertisement
Back to top