Nottingham Half Marathon
The Nottingham Half Marathon takes place today on an entirely new flat and fast and scenic route through city, university and along the River Trent.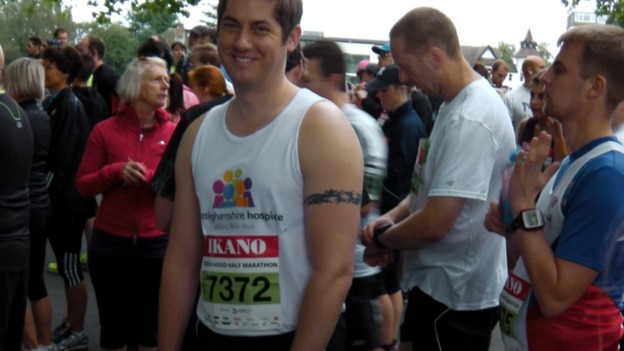 Thousands turned out in Nottingham today to take part in the Robin Hood Half Marathon.
Runners used a new route today which included views of the castle and Nottingham Forest Football Club.
One runner was former soldier David Thomas, he was raising money for a local hospice, he completed the race in 1hr and 43 mins.
Chris, the Managing Director of a local firm said "over 8,000 runners took part today, the route was good, the whole town was buzzing, a very big atmosphere today."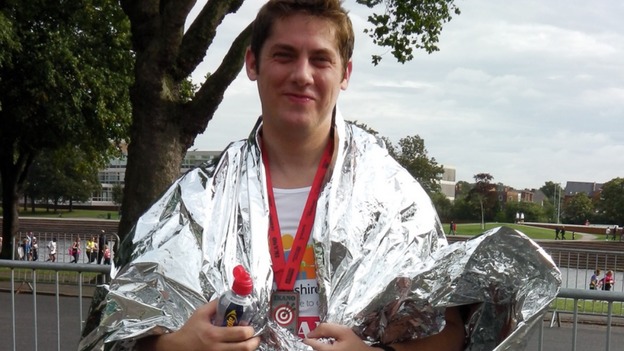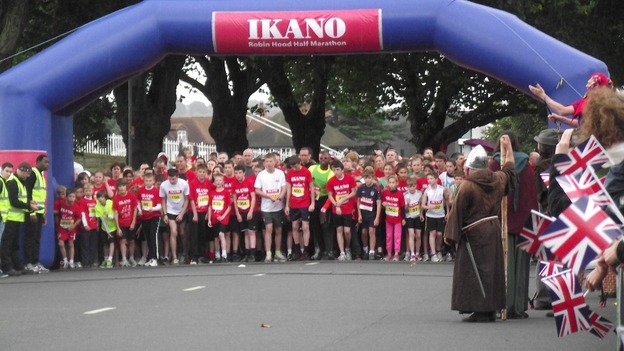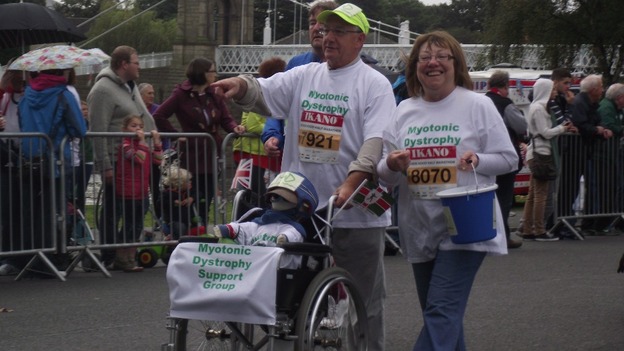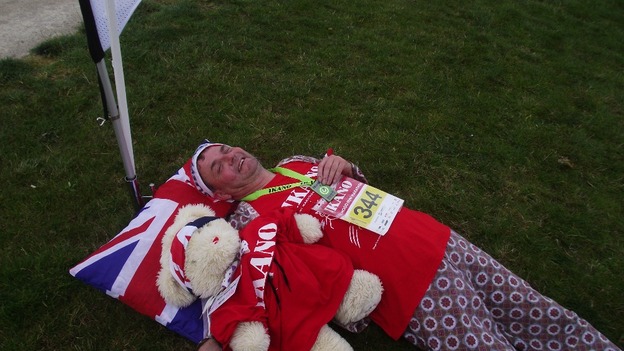 Advertisement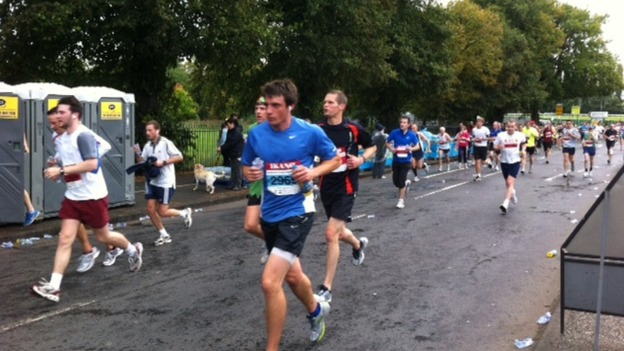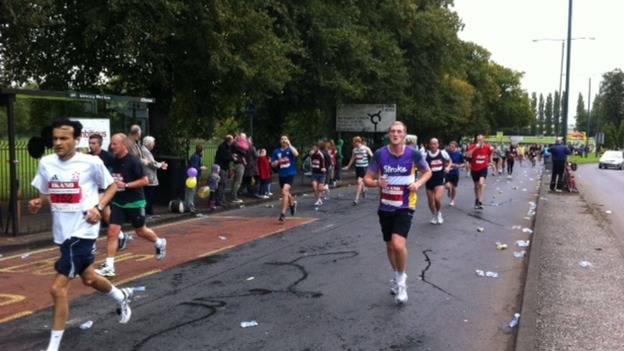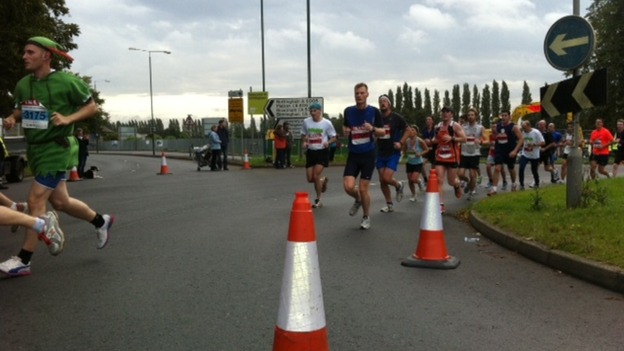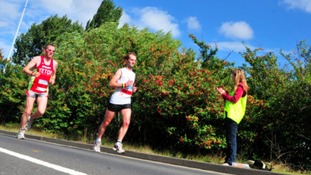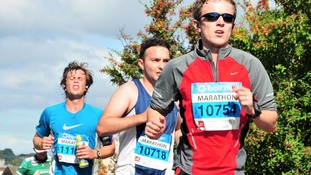 The Nottingham Half Marathon gets a new look this year with a brand new route.
Read the full story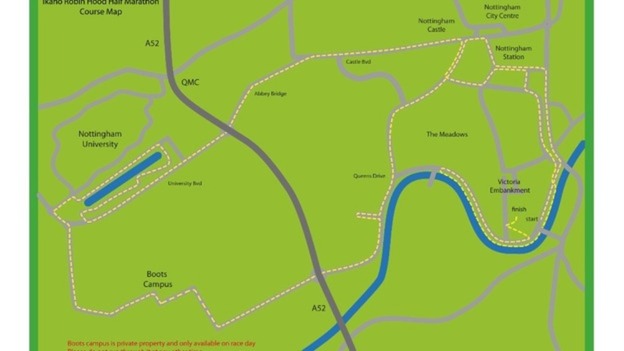 There's a new course for runners to tackle in tomorrow's Nottingham Half Marathon.
Starting at 9.30am, runners will get a view of the castle, the Trent Bridge cricket ground and the Nottingham Forest Football Club as they continue the route, before finishing the final 400m along the new flood defence cycle track.
Advertisement
Back to top