Double Murder Suspect Inquest
An inquest will begin into the death of the man who is alleged to have killed Avtar and Carole Kolar at their home in Birmingham. Rimvydas Liorancas was found hanged in his prison cell in January this year.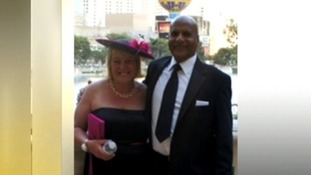 A man accused of killing a Birmingham couple 'took his own life' in a prison cell, an inquest jury has ruled.
Read the full story
Nurse Laura Ryan was on duty at the prison the day Liorancas died. She described arriving at his cell to find a prison officer performing CPR on him.
She applied a defibrilator to his chest, but the machine indicated that no shock should be applied. A short time later, a doctor arrived and declared the prisoner dead.
Mrs. Ryan told the court she was not surprised by this. "There was no sign of life," she said.
Advertisement
First today the jury heard from Officer David Reid, a guard at the prison and one of two officers who discovered Mr. Liorancas hanging in his cell on January 28th.
He told the court:
"We found Mr. Liorancas hanging by a ligature he had wrapped around his neck and attached to a picture support bracket which was on the wall."
"Officer Davies supported his weight and I cut the ligature. We laid him flat on the floor and removed the rest of the ligature. Officer Davies started CPR and continued to do so."
"His eyes were open but they were opaque. There was no response from them. It was at that point I presumed he was dead."
– Officer David Reid

Officer Reid also described how he used his 'fishknife' to cut the ligature from Liorancas's neck. This is a tool carried by all prison officers, specifically for the purpose of cutting ligatures from prisoners. This was the first time Officer Reid had used his.
The inquest is continuing into the death of a man who was found hanged in his prison cell while awaiting trial for a double murder in Birmingham.
Rimvydas Liorancas, 37, a Lithuanian builder, was in Woodhill prison in Milton Keynes, on remand for the murders of Carole and Avtar Kolar, who were found bludgeoned to death at their home on January 11th.
A man accused of killing a Birmingham couple appeared to be "in good spirits" in the days before he was found hanged, an inquest has heard.
Rimvydas Liorancas, 37, was found dead in his cell in January at HMP Woodhill, where he was awaiting trial for the murders of Avtar and Carole Kolar.
An inquest jury sitting at Milton Keynes' Civic Offices was told that Liorancas was being given methadone to wean him off heroin when he was transferred from HMP Birmingham to Woodhill on January 21.
His English wasn't the best but he understood what I was asking. There was nothing of any significance other than his drug use. He wasn't showing any withdrawals from substance misuse - there was absolutely nothing significant about him at all.
– Deborah Simons, witness

The inquest also heard that a "suicide note" and a letter to a relative, both written in Lithuanian, were recovered from the inmate's cell after his death on January 28.
The prison officer who processed a suspect in the murder case of a couple from Birmingham, has given evidence at the inmate's inquest.
Rimvydas Liorancas died while awaiting trial in HMP Woodhill in Milton Keynes for the killings of Avtar and Carole Kolar at their home in Handsworth Wood in January.
Mark Cairns was a discipline officer at the prison. Quoting from his report written during his initial interview with Liorancas on Saturday 21st January, Mr. Cairns said:
"His understanding of English very good. Good eye contact. States that he has no concerns at this time."
He conducted a further interview with Liorancas the following day,
He told the coroner:
"He was fine, he wasn't distressed in any way, he was calm. Good spirits. He had no concerns at all."
When told of Liorancas's subsequent apparent suicide a week later, Mr. Cairns said he was
"Shocked. I didn't think he'd ever do that. He had no concerns. He was happy."
Advertisement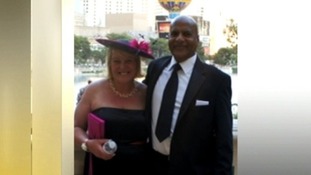 A jury will decide if staff at a prison could have prevented the death of an inmate charged with the murders of a couple in Birmingham.
Read the full story
Back to top