£12m To Save Ironbridge Gorge
The government has pledged £12 million to save Ironbridge Gorge, which is at risk from landslides.
Grant just a fraction of the money needed
Councillor for Telford and Wrekin, Bill McClements, says the £12 million grant from the Government will greatly help the Ironbridge Gorge. But he added that the whole project will cost around £80 million.
Grant will 'protect heritage' for future generations
Ironbridge Gorge, regarded as the cradle of the industrial revolution, has been saved by a multi-million pound government grant.
Paul Gossage, from The Ironbridge Gorge Museum Trust, says the money will help to protect the heritage of the site for future generations.
Advertisement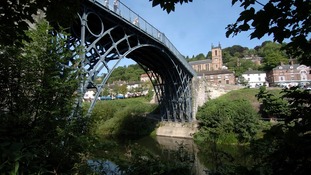 The Government has pledged £12m to stabilise Ironbridge Gorge, but the local council says more money is needed.
Read the full story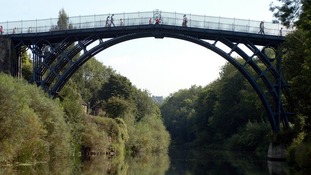 The Government pledges £12m to save Ironbridge Gorge which is at risk from landslides.
Read the full story
Back to top