Malala reunited with friend
Malala Yousufzai, the 15-year-old girl shot in the head by the Taliban in Pakistan, has been reunited with her lifelong friend who was injured in the same attack.
National
A global day to call for the education of all girls and women is to be held in honour of Malala Yousafzai, the Pakistani schoolgirl shot by the Taliban, it has been announced.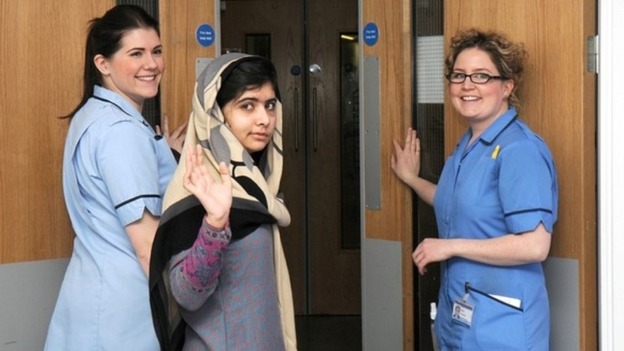 Her father Ziauddin and former prime minister Gordon Brown outlined plans for Malala Day as they appeared at the Women of the World Festival at London's Southbank Centre on International Women's Day.
Mr Brown said the issue of universal education for girls was in desperate need of a "liberation movement and a freedom fight for change".
Malala Day will be held on the girl's 16th birthday, July 12, and will be celebrated with a youth assembly at the United Nations in New York.It is hoped that young people from around the world will mark the day, aimed at providing education for the 32 million girls who do not currently have access.
The teenage girl, who was shot in the head by the Taliban, has been discharged from the Queen Elizabeth Hospital Birmingham.
Malala Yousufzai has made a good recovery from her surgery last weekend, to repair her skull and ear.
The 15-year-old underwent cranial reconstruction and had a cochlear implant fitted on Saturday (Feb 2nd) in a five-hour operation.
Advertisement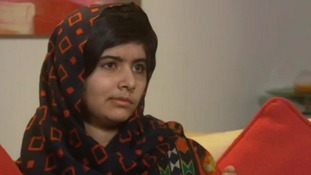 It is the first day of term in Swat Valley Pakistan and the girls in High School have much to be thankful for.
Read the full story
National
Malala Yousafzai, who was attacked by the Taliban last October, said her mission remains the same, "to help people".
Speaking from her hospital bed after a five-hour operation at the weekend, Malala said, "I'm feeling alright and I'm happy that both the operations are successful".
"I can walk a little bit, I can talk and I am feeling better, and it doesn't seem that I had a very big operation", she told Critical Care consultant Dr Mav Manji at the Queen Elizabeth Hospital Birmingham.
Miss Anwen White – the Neurosurgical Consultant who performed Malala's cranial reconstruction operation, joined Medical Director of Birmingham's University Hospitals, Dave Rosser, to answer questions for the press.
Neurosurgical staff at the Queen Elizabeth Hospital in Birmingham have announced today that Malala does not require any further operations, following a five hour procedure to reconstruct her cranium.
Malala Yousafzai needed important surgery after she was shot in the head by the Taliban for campaigning for girls' education.
Advertisement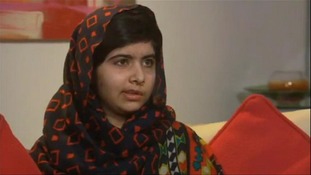 Speaking for the first time since her attack by the Taliban, schoolgirl Malala Yousafzai said she wants every child to be educated.
Read the full story
Malala Yousafzai – the young girl shot in the face by the Taliban – has spoken for the first time following a five hour cranial reconstruction operation.
Malala, who was treated for her injuries at Birmingham's Queen Elizabeth Hospital, was shot on her way home from school for her efforts in promoting girls' education in Pakistan.
National
A hospital spokeswoman said Malala's medical team were "very pleased" with her progress following the operations, which lasted for around five hours.
Both operations were a success and Malala is now recovering in hospital.

Her condition is described as stable and her medical team are very pleased with the progress she has made so far.

She is awake and talking to staff and members of her family.
– Queen Elizabeth Hospital Birmingham spokesperson
Load more updates
Back to top