Jaguar Landrover China Deal
Jaguar Land Rover is to start building cars in China as soon as 2014.
The Chinese government has given approval for the car firm to begin a joint venture with Chery Automobile in China.
Jaguar Land Rover is on the verge of a major deal into the world's biggest market with the plan of building a car plant near Shanghai in China.
Mark Gough reports.
Jaguar Land Rover will soon start building cars in China to meet demand in its fastest-growing market. The company sold more than fifty thousand cars there this year, but heavy importation taxes make them expensive.
Soon, 100,000 cars will roll off the production line in China, but Jaguar Land Rover has always stressed this is to meet extra demand and production will not be shifted from its factories in the Midlands.
In a statement today JLR confirmed the partnership with China:
"Jaguar Land Rover and Chery Automobile Company Ltd can confirm that the joint venture project application has been cleared by the National Development and Reform Commission (NDRC).

"Both Jaguar Land Rover and Chery welcome regulatory clearance for the equal partnership company and will confirm details of its ambitious plan for the joint venture in China at a press conference, after receipt of formal written confirmation.

"We will now follow the official process for incorporation of the JV; neither party is in a position to disclose any additional information or financial terms at this time."
– Jaguar Land Rover and Chery Automobile Company Ltd
Advertisement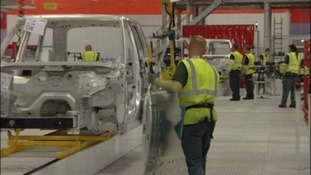 Jaguar Landrover has been given approval by the Chinese Government to build cars in China as early as 2014.
In a joint venture with Cherry Automobile Jaguar Land Rover will build 30,000 Jaguars, 43,000 Range Rover Evoques and 34,000 Freelanders.
Back to top