Potholes: An Expensive Problem
With Winter approaching there are warning's potholed roads in the Midlands are at 'crisis point'. What exactly causes them?
Dr Nick Thom from the Pavement Engineering Research Centre at the University of Nottingham explains exactly what causes potholes.
Know where the dangerous potholes are where you normally drive
Keep your distance from the car in front in case the driver spots a pothole too late
Stick to speed limit and drive slower than normal on smaller roads (potholes are more prevalent here)
Never swerve to avoid potholes, drive slowly over it
Report any dangerous potholes to the local authority
Advertisement
Local authorities are working under strict budget constraints and we believe that priorities may be rather different this year when it comes to dealing with pothole problems.

It would not come as a shock if local councils take much longer to deal with the issue, so we are urging motorists, especially those on unlit country roads, to stay vigilant and where possible report major potholes.
– CLA West Midlands director Caroline Bedell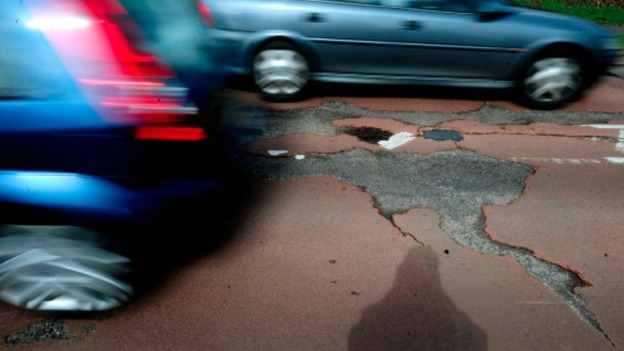 With heavy snowfall expected in the Midlands before Christmas, councils are being warned to prepare for pothole repairs in their local areas.
But due to budget cuts, rural watchdog The Country Land and Business Association (CLA) say they are concerned about the safety of road users and are warning drivers to take care on country roads.
Back to top