Midlands Flood Risk
Flood warnings are in place across the Midlands, get the latest information here on risks to your area and a guide on what to do in the event of flooding.
32 flood warnings remain across Midlands for start of 2013
32 flood warnings and 25 alerts in the Midlands. Larger rivers like the Severn will continue to rise & stay high for a few days #floodaware
From
@EnvAgencyMids
on Twitter:
Environment Agency: "We learn lessons from every flood event"
Dave Throup from the Environment Agency has been talking to ITV Central about the recent flooding across the Midlands.
Advertisement
Environment Agency urge people to be extra careful this New Year's Eve
The Environment Agency is urging people to be extra careful this New Year's Eve as standing flood water continues to cause problems across the Midlands.
Shops and businesses remain open in Ironbridge
Despite flood barriers remaining in place on the Wharfage in Ironbridge, shops and business are still open and can be accessed.
The Environment Agency has requested the barriers remain in place as the river is now expected to peak on New Year's Day at between 5.1m and 5.5m following further heavy rain.
All shops, restaurants and public houses on the Wharfage and elsewhere in the Gorge remain very much open for business as normal and car parks are also open.
There is now partial parking available along The Wharfage between The Museum of the Gorge and the junction of New Road.
In pictures: Worcestershire flooding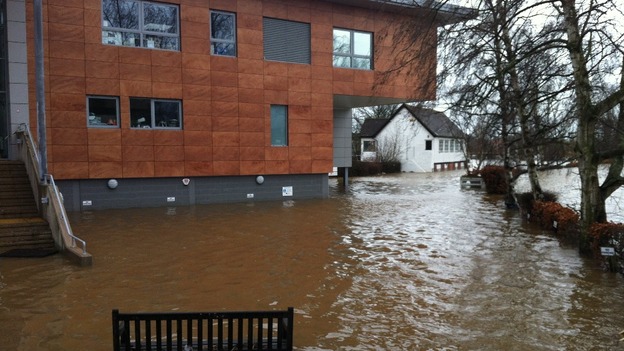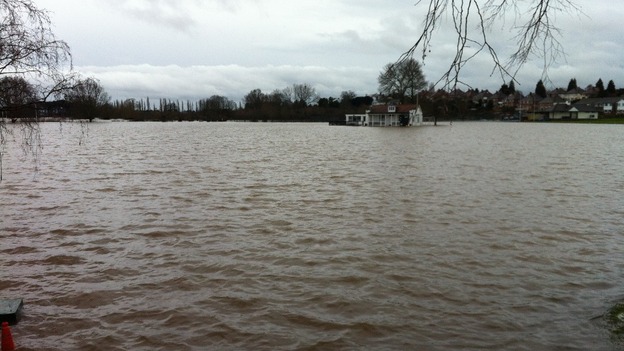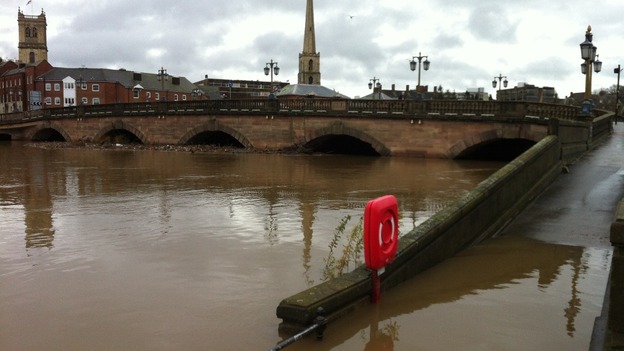 National
Flood barriers raised in Hereford after further rain
Flood barriers were raised by the Environment Agency in Hereford for the first time last night.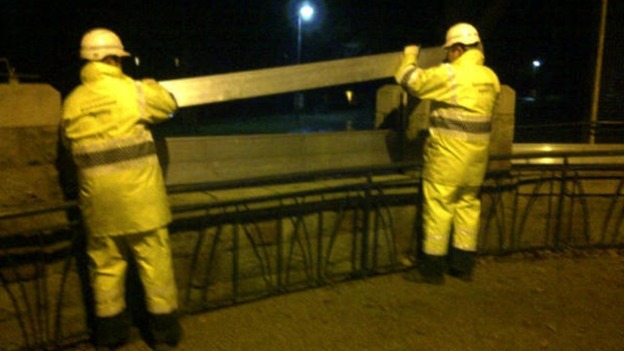 The Environment Agency currently has the following flood warnings and alerts for the UK:
87 flood warnings (where flooding is expected)
207 flood alerts (where flooding is possible)
Click here to see which areas are affected on the Environment Agency's website.
Advertisement
Latest 3 day Midlands flood forecast
National
Environment Agency: People to 'stay prepared' for floods
The Environment Agency (EA) has said widespread showers means many places remain on flood alert despite persistent rain expected to ease over Christmas Day and Boxing Day. The EA's director of operations David Jordan said:
Although the rain is set to ease a little in the coming days, the ground is still very wet and river levels remain high, so we would ask people to keep up to date with the latest warnings and stay prepared for flooding.
The EA has 157 flood warnings across the UK, urging people to take immediate action and a further 262 flood alerts.
23 flood warnings and 34 flood alerts in the Midlands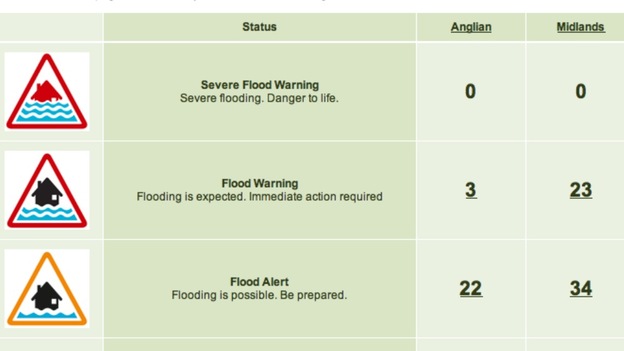 New flood warning on River Severn
Load more updates
Back to top