Jessops Closure Impact
Leicester-based Jessops, which has been on our high streets since 1935, has gone into administration, the first big name to go under in 2013.
National
Louise Cooper, financial expert spoke to ITV Daybreak about the issues that specialist retailers face.
She said that retailer Jessops has suffered from the smart phone camera, and that an online offering could be a way for it to move ahead.
The Administrator for the camera chain Jessops say he's had several inquiries from potential buyers but that shops will still close and jobs will be lost.
The company which has its headquarters in Leicester has suffered from online competition and advances in camera phones. Jane Hesketh reports.
Advertisement
The Leicester based camera retailer Jessops has gone into administration. It puts 2,000 jobs at risk as the company's administrators, Price Waterhouse Cooper, say that store closures are 'inevitable'.
Shoppers in Leicester are sad to see the store struggling.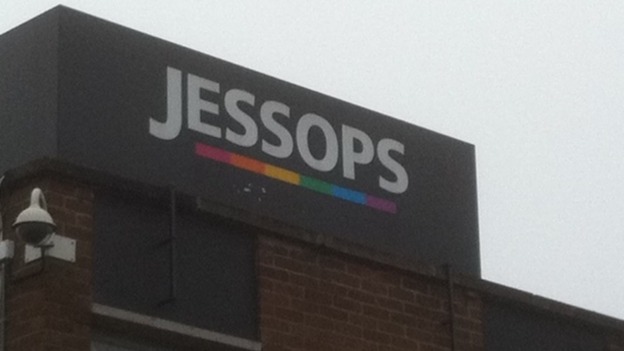 The Leicester based camera chain, Jessops, has become the first high-profile retail casualty of 2013.
Its administrators, Price Waterhouse Cooper, has said that store closures are 'inevitable'.
The retailer has 192 stores across the UK. It puts 2,00 jobs at risk.
Questions are now being raised on the impact this will have Leicestershire's economy.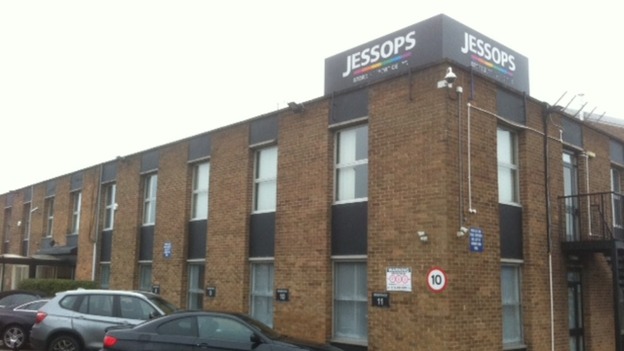 National
Consumer rights group Which? said customers need to be aware of their rights as it emerged that people with Jessops gift vouchers may not be able to use them. A spokesman for Which? gave this advice:
Write to the administrators (Price Waterhouse Cooper) with proof of your vouchers. There is no guarantee that you will get the full value back, and a claim could take some time to process.
If you have bought an extended warranty, check the small print carefully. Often it is provided by a third party in which case you shouldn't be affected.
If you've bought items costing more than £100 on a credit card and the supplier goes bust, you can claim a refund by writing to the credit company.
National
ITV News have been giving their reaction to the news that Jessops has been placed into administration on our Facebook page.
[I'm] very sorry to hear that. My ex-husband and my son have spent a lot of money in Jessops over the years. So have I! But as others have said, online sales have brought a more reasonable price when people are strapped for cash.
– Linda Willis
It doesn't surprise me. My local Jessops is always empty and as a keen amateur photographer I noticed some of their equipment could easily be bought elsewhere sometimes at a third of the price ...
– Chris Ingall
In our small town, we have so many charity shops, banks, a 99p store, cash loan shops. [It's] pathetic really.
– Fanny Allen
Advertisement
National
A statement from Jessops' administrators Price Waterhouse Cooper describes the reasons for the chain's financial troubles:
Its core marketplace has seen a significant decline in 2012 and forecasts for 2013 indicate that this decline would continue.

In addition, the position deteriorated in the run up to Christmas as a result of reducing confidence in UK retail.

Despite additional funding being made available to the company by the funders, this has meant that Jessops has not generated the profits it had planned with a consequent impact on its funding needs.

This was exacerbated by a credit squeeze in the supplier base.
– price waterhouse cooper
National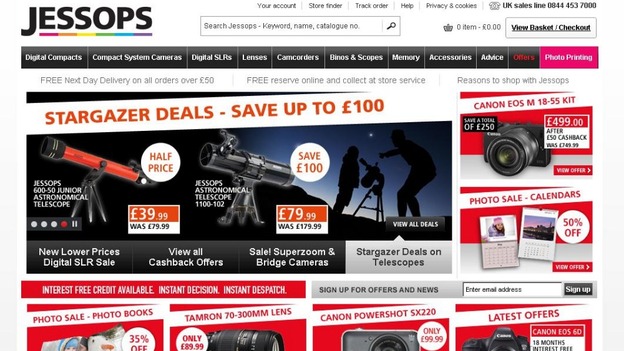 Jessops' administrators Price Waterhouse Coopers say that the company's online business was growing, but not fast enough to save the rest of the business.
National
A representative from Jessops' administrators Price Waterhouse Cooper has released this statement:
Over the last few days the directors, funders and key suppliers have been in discussions as regards additional consensual financial support for the business. However these discussions have not been successful.

In light of these irreconcilable differences the directors decided to appoint

administrators and we were appointed earlier today.
Our most pressing task is to review the Company's financial position and hold discussions with its principal stakeholders to see if the business can be preserved.

Trading in the stores is hoped to continue today but is critically dependent on these ongoing discussions.

However, in the current economic climate it is inevitable that there will be store closures.
– Rob Hunt, joint administrator and partner, price waterhouse cooper
National
Price Waterhouse Cooper (PwC) has confirmed that Jessops has now filed for administration following "significant decline".
Administrators say it is "inevitable" that there will be store closures, and that the chain can't honour vouchers or returned goods at the moment
Load more updates
Back to top