Money For Homelessness
Leicester has been awarded new Government money, along with 21 other communities, to help rough sleepers across the county.
Charities working on behalf of homeless people in the Midlands have welcomed a million pounds of extra funding, to make sure no-one has to sleep rough.
The government's Homelessness Transition Fund has been set up to get homeless people off the streets, and into secure accommodation.
Click here for a link to their website or you can call 0300 500 0194 if you suspect someone may be sleeping rough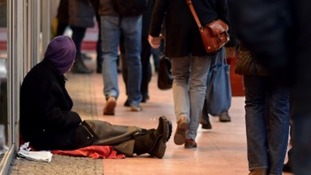 Leicester is one of 22 communities to be awarded new Government money to help rough sleepers.
Read the full story
Advertisement
Back to top