Snow In The Midlands
The latest updates as snow falls across the region.
Club remain confident that today's game will go ahead, and fans are advised to arrive early. More info -> http://t.co/EXFSW46P #scfc
Advertisement
Just spoken to chief exec Chris Turner - says game will definitely be ON. Thanks the fans for helping to clear snow. CT: "Fantastic effort."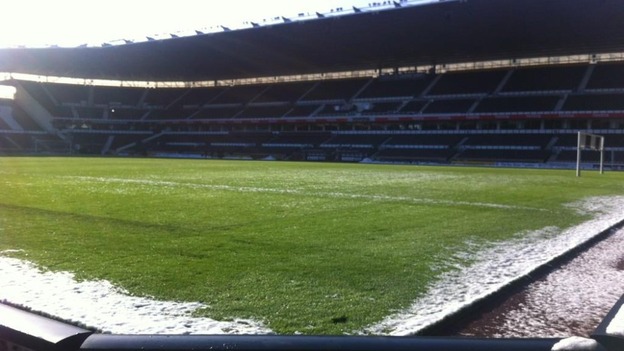 Derby County FC have tweeted to say their match against Blackburn today is on.
Nottingham City Transport buses are running, with many services that were diverted earlier now back to normal route.
The following diversions remain:
Lilac Line 25 is not serving Breck Hill Road and is diverted along Woodthorpe Drive and Mansfield Road
Blue Line 39 is not serving Carlton Valley and is operating the one way loop from City to Thorneywood, Porchester Road, Woodborough Road and back to the City.
Blue Line 40 is running between City & St Ann's only.
Lime Line 56 will not serve Whitby Crescent, Nordean Rd or Somersby Crescent & will divert along Arno Vale Rd.
Lime Line 58 is not serving Surgeys Lane, Homefield Avenue or Birchfield Road & buses are diverted along Coppice Road & Beechwood Road.
Yellow Line 68 is not serving Crabtree Estate or Hempshill Vale
Turquoise Line 79A will not serve Old Farm Road or Ridgeway and will divert along Bestwood Park Drive in both directions.
Purple Line 88 is not serving Old Farm Road
Staffordshire County Council say they were snowploughing through the night to help keep roads clear and safe.
A band of heavy snow arrived from around 9pm, with two to four inches falling in Stafford and north of the county. Very little snow south of Stafford.
It really has been a case of "two counties" with heavy snow in the North and very little falling south of Stafford.With the big thaw and heavy rain expected in the next couple days, we are now preparing for the impact of icy conditions and even the risk of flooding in the county.
– Mike Maryon, Staffordshire County Council's highways leader,
Advertisement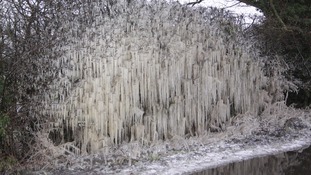 Racing today is ON. 4mm of rain overnight, going is Heavy, Soft in places. Gates open 10.30, 1st race 1210
Load more updates
Back to top