Stafford report delay
The administrators of Mid Staffordshire NHS Foundation Trust have been granted more time to prepare a report into how the trust should be run. The trust runs Stafford Hospital, where hundreds of patients died needlessly between 2005 and 2009.
Health watchdog Monitor has announced the report into the future of the Mid Staffordshire NHS Foundation Trust has been delayed.
The Trust, which runs Stafford Hospital, was put into administration in April 2013 after its services were deemed unsustainable.
Trust Special Administrators have been granted an additional 30 working days to find a way of making health services provided by the trust financially viable after applying for an extension last week.
"The TSAs have been set a complex and challenging task and, while any delay is frustrating for patients and staff, it is important to get it right for local patients.

"Monitor's Board recognised the scale of the challenges in identifying a solution that meets the needs of the local health economy and asked us to exercise even greater scrutiny at this critical stage."
– Dr David Bennett, Chief Executive at Monitor
The Chairman of the Support Stafford Hospital campaign says it is 'dreadful' that the administrators request for more time to come up with a plan for the hospital has come so late.
Administrators, TSA, were due to report back next week with recommendations for the Mid Staffordshire NHS Foundation Trust after it was found that the trust was not clinically or financially sustainable.
Sue Hawkins, Support Stafford Hospital Chairman said:
"for the public and staff the waiting and anxiety continues. We can only hope that the TSA have realised that there needs to continue to be acute services at Stafford Hospital to serve our expanding community."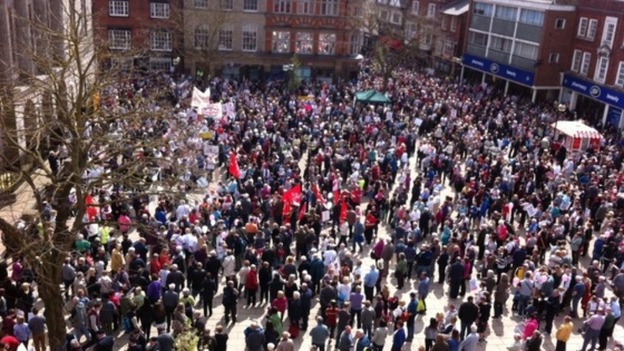 The review by administrators followed the conclusion of the Francis Report that hundreds of people suffered unnecessarily at Stafford Hospital between 2005 and 2009, where patients may have died needlessly because of neglect.
Advertisement
The administrators for Stafford Hospital that took over on April 16th had 45 days to come up with a plan of how to turn the Mid Staffordshire NHS Trust around - with a report due out next week.
They have now asked Monitor for a 30-day extension to that deadline. A decision on whether to grant the extension could be made by the board of Monitor next week.
"We believe to get it right we need more time to continue our discussions with other providers and commissioners and to finalise our draft recommendations.

"It would be a disservice to the people served by Stafford and Cannock Chase hospitals and the trust's staff to not request the additional time we believe we need to develop our proposals fully."
– Alan Bloom, TSA, Mid Staffs administrators

All public consultation meetings already announced will now be cancelled and re-scheduled, if the extension is granted.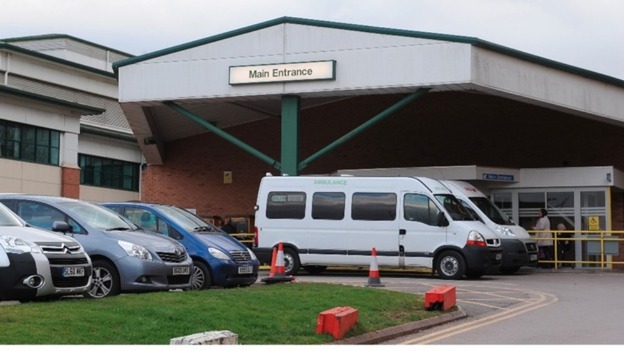 Administrators of Mid Staffordshire NHS Trust have asked for more time to come up with a solution of how to deliver long-term healthcare at Stafford and Cannock Chase Hospitals.
The Trust Special Administrators have asked health regulatr Monitor for a 30-day extension to finalise the plans in order to "get it right."
Monitor appointed the TSA in April after an independent review found the trust was not clinically or financially sustainable in current form.
National
Doctors who decide not to disclose details of their performance should be "named and shamed" the Health Secretary has said.
Jeremy Hunt said: "Subject to proper risk adjustment of the data there can be no valid reason why it should not be published - and the majority of consultants strongly support the case for doing so.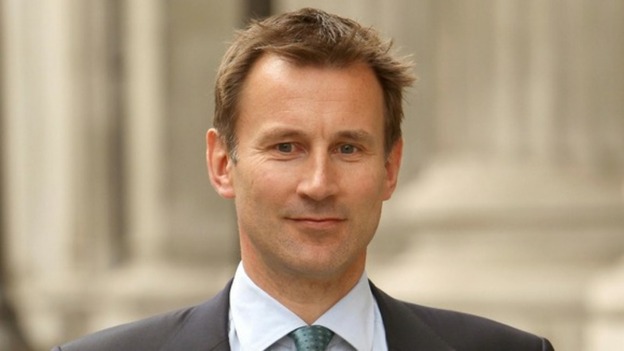 "In an era of public concern over patient safety issues at Mid Staffordshire Hospital, this will be a major step forward in restoring public confidence", he added.
It is understood Mr Hunt has asked officials to draw up plans to publish the death rates of NHS doctors as early as next month, and subject to legal requirements, he wants every consultant to be "obliged" to disclose the details.
He made the comments after it was reported doctors would be given the opportunity to opt out of the new league tables which assess their performance.
"Cure the NHS" campaigner Julie Bailey has welcomed a police investigation into hundreds of deaths at Stafford Hospital.
Staffordshire Police are looking into around 300 cases where neglect may have contributed to a patient's death.
Julie set up the group Cure the NHS after losing her mum who was a patient at Stafford.
Advertisement
We are examining whether or not there's any new information which has come to light which could lead to a previous criminal investigation being reopened or to an entirely new investigation.

If we get to this stage, our next step will be to establish if there's any realistic potential for criminal charges and prosecution.

Due to the complex nature of our case-by-case review, at this stage we cannot be clear about timescales but we do anticipate that this will take many months.
– Assistant Chief Constable Nick Baker, Staffordshire Police
Hundreds of deaths at the scandal-hit Stafford Hospital are to be examined by police.
A review into deaths at Mid Staffordshire NHS Foundation Trust has identified 200 to 300 cases where neglect may have contributed to death.
A review had been launched following the publication of the Francis Report into failings at the hospital to establish whether criminal offences were committed.
Hundreds of people have shown their support for Stafford Hospital which is in administration, short of money and might have to reduce services.
The hospital was heavily criticised over a high number of deaths.
Experts have suggested shifting some services to other hospitals, but thousands of people are against it.
Hundreds of people showed their support for Stafford Hospital last night, at an event organised to raise awareness of its significance to the area.
Lanterns were released and entertainment was organised by the Support for Stafford Hospital Group.
Cheryl Porter, spokesperson for the group, says the local area relies on the hospital.
Load more updates
Back to top