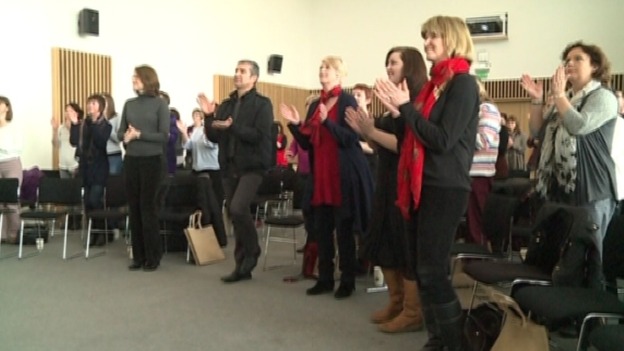 Teachers from across the country have met up at Nottingham Trent University to prepare for a change in the curriculum which will make learning foreign languages compulsory from the age of seven.
It's due to come into force in September 2014.
One of the ideas explored at the conference is to combine teaching languages with physical exercise, using action songs and 'keep fit' sessions. These would take place for a few minutes regularly throughout the day, instead of the current practice of teaching a language for an hour once a week.
The Government is making extensive changes to the national curriculum. It says a consultation held last year found nine out of ten people in favour of making language learning compulsory in primary schools.