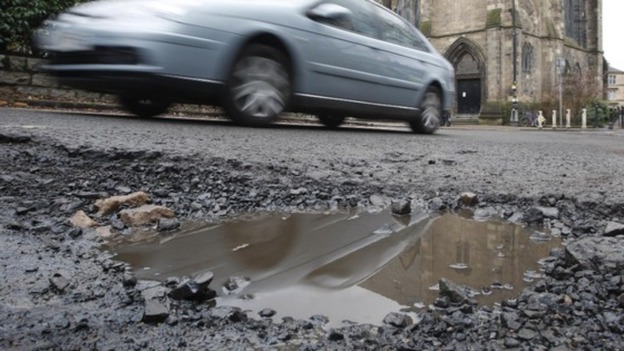 Nottinghamshire County Council has promised to spend nearly £4m repairing potholes this year – a million pound more than 2012.
The council has also revealed its new strategy to tackle the problem, which includes doing more to preserve the condition of roads.
The council says nearly a third of potholes in the county are now being reported by residents.