France coach crash: One year on
Lawyers representing 25 British school children and adults seriously injured in a coach crash in France while returning from a school skiing trip on February 19 2012 say that victims are still suffering from both physical and psychological injuries.
Calendar
Lincolnshire Fire service is recruiting new firefighters for the first time in five years. The service is looking to employ up to ten new full time workers, who will then be assigned to work throughout the county.
Candidates will be assessed on things like physical ability and problem solving, as well as on personal qualities. Five hundred applications will be accepted by the service, with an additional 150 applicants placed on a holding list.
The travel company, Interski, which organised the skiing holiday for Alvechurch School to France, has release a statement a year on from the crash that killed a teacher and left many students and adults with life-changing injuries.
Many people were deeply affected by the coach crash. The impending legal hearings will be a difficult time for all involved, both families and individuals. We again express our sadness to the unfortunate victims of this tragic event.

It would be inappropriate and insensitive to those who have suffered loss or injury to offer any opinion or observation while investigations are still ongoing and in advance of findings of the court.
– Colin McIntosh, Managing Director
Advertisement
The coach carrying a school skiing party from the West Midlands crashed in France a year ago today.
The crash, which killed a teacher and injuring dozens more, has left the victims suffering from both physical and psychological injuries.
Steve Ratheram, a skiing instructor assisting Alvechurch Church School when it crashed, says life will never be the same.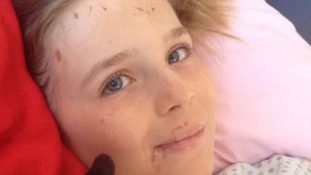 The physical and emotional damage caused by the coach crash last year is still being felt by the children and adults involved.
Read the full story
Back to top