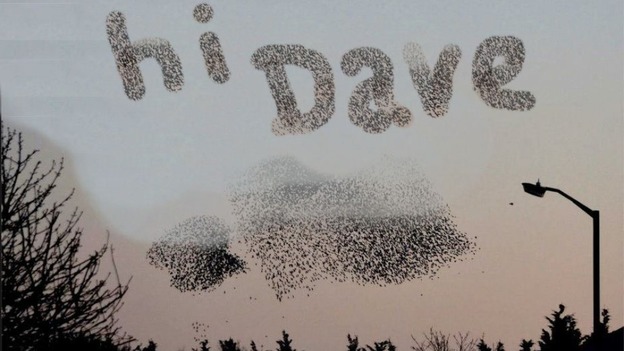 On ITV News Central we've recently broadcast a couple of pieces of viewer footage showing starlings gathering in formation at dusk in Leamington Spa.
One of the viewers was Dave Atkinson, and his friend has sent us this photograph today.
It looks like perhaps Dave's friend has been busy on his computer.