Bus stabbing suspect sectioned
A 22-year-old man that is in police custody on suspicion of murder has been sectioned under the Mental Health Act. 16-year-old Christina Edkins was stabbed on a bus on Hagley Road in Birmingham on Thursday morning.
Detective Inspector Richard Baker explains that 16 people were on the bus when Christina died.
He has spoken to eight of them, he would like to speak to the other eight about what they saw and heard.
The police believe people may have heard screams on the bus but mistook that for people 'messing around'. They would like anyone who thinks they heard or saw anything to contact them on their dedicated hotline: 0800 096 0095.
"We strongly believe now that the male got off the bus after the incident and has then then continued to use the bus network, in and around the Birminghm and wider West Midlands area, to continue traveling for a number of hours after the tragic event yesterday."
– Det Supt Richard baker
Advertisement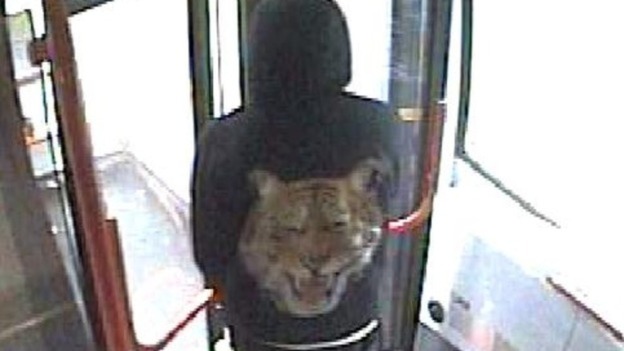 West Midlands Police investigating the murder of 16-year-old Christina Edkins have released a CCTV image of a man in the hope it will jog the memories of people that may have seen him.
The image was taken shortly after the attack, which shows him leaving the bus.
They arrested a 22-year-old man near to the Morrisons supermarket yesterday lunchtime.
Police are keen to talk to anyone who saw him.
Call dedicated hotline 0800 096 0095 if you were on the no. 9 bus at the time of the incident or if you have info on the suspect's movements
At the moment there is no known link between Christina and the 22y/o man in custody. Murder weapon has not yet been traced.
Detectives exploring lots of possible motives but at the moment this appears to be a totally random attack.
Police investigating the fatal stabbing of 16-year-old Christina Edkins have confirmed they are not looking for anyone else in relation to the incident.
It follows the release of a CCTV image of the man they arrested. Police are asking people in Birmingham who saw the man yesterday morning to come forward and tell them what they saw.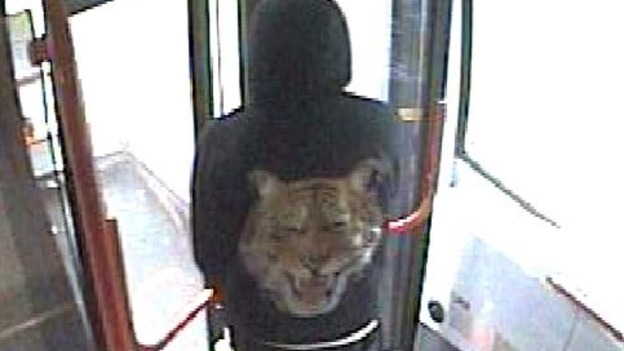 Police investigating the death of a teenage girl are asking people in Birmingham to let them know if they saw this man yesterday morning.
The man, who is wearing a 'tiger' jacket, is believed to have been on the buses in the Birmingham area between 6am and 1pm.
Advertisement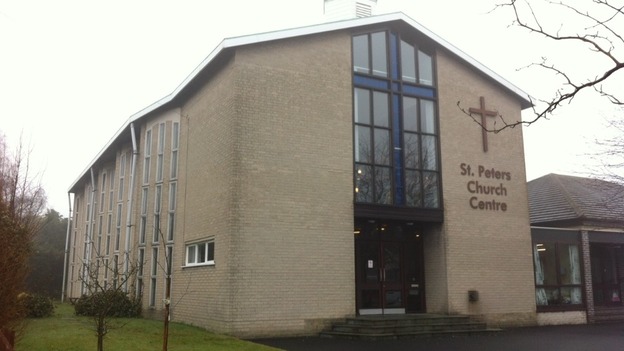 A book of condolences is being kept at a church in Lapal for the teenage girl stabbed in Birmingham yesterday.
16 year-old Christina Edkins died on a bus in rush hour yesterday morning.
National
Police are urgently appealing for bus passengers to come forward following the fatal stabbing of a 16-year-old on Thursday.
West Midlands Police said there were around 16 people travelling on the number 9 bus on the Hagley Road when the incident occurred at around 7.37am but only half have spoken to officers.
We know there are a number of passengers who were on the bus yesterday morning when Christina was attacked while she wassitting upstairs.

Some of these passengers were sitting downstairs on the bus and they haven't yet spoken to police. They may not even have known what happened but may have vital evidence and it is crucial they contact us as soonas possible on 101.

Yesterday's events were truly tragic and it's extremely important everyone comes forward and speaks to us.
– Detective Superintendent Richard Baker from Force CID
National
A post-mortem examination revealed that 16-year-old Christina Edkins died from a single stab wound to the chest, West Midlands Police said.
National
A 22-year-old man remains in custody over the murder of a teenage girl who was stabbed to death on a crowded bus on her way to school, police said.
Extra police officers will be patrolling public transport this morning in the wake of yesterday's tragedy to reassure commuters.
Load more updates
Back to top