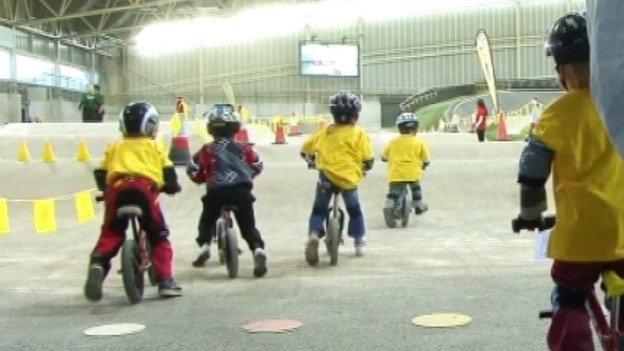 Young children in Birmingham will be taking to two wheels later, as the city prepares to host the first toddler balance bike championships.
Later in the year more than three hundred two to five-year-olds will be racing on the same track.
It is due to be held at Perry Park which is used by British elite BMX riders.