Springtime snow hits Midlands
Parts of the Midlands have been affected by snowfall over the weekend. Get the latest on the snow updates here.
Ryanair has cancelled a number of flights at East Midlands Airport due to the snow.
Passengers stranded at the departure lounge describe the scene as 'bedlam' and 'complete chaos.'
The latest on flights at the airport can be found here.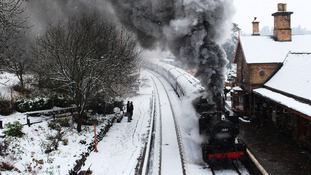 Despite snow in Shropshire and Worcestershire, the Severn Valley Railway has been pressing ahead with one of its biggest annual events.
Read the full story
Advertisement
Today the house is open, but the garden and farmyard unfortunately remain closed.
We have opened the garden, so the house and garden are both open today. The farmyard is still closed unfortunately.
We've had lots of heavy snow overnight. Drifting snow a major problem. All snow ploughs & gritters out. More expected 1-3cm AM, 2-5cm PM
Drifting snow is a major problem this morning in places like Burley and Barnsdale. Too deep for even the gritters...
Gritters were out twice last night on all prescribed routes. However, roads still dangerous so take care http://t.co/o37216usA9
Coventry gritters were out at 6am and another run will commence at 10am to keep main routes treated & clear. Please though take care #wmgrit
Many services are returning back to normal today. For details of those that remain diverted go to the Nottingham City Transport website.
Advertisement
Passengers travelling from East Midlands Airport are facing a second day of delays after flights are suspended due to the snow.
More than 12cm of snow was cleared from the runway as passengers were diverted across the country.
Passengers are advised to check with their airlines before leaving or can view the live update page here.
One passenger yesterday said information was not being given to passengers about flights and that terminals were 'rammed.'
Delays of up to 15 minutes on CrossCountry between Birmingham New Street and Bromsgrove due to overhead line problems at Kings Norton.
Icicles are forming on overhead lines. Also affecting London Midland.
A5111 Kingsway closed due to snow and ice at A516 Uttoxeter New Road.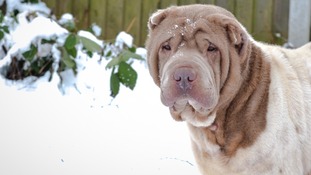 Load more updates
Back to top