Midlands Good Friday recreation
Hundreds of people watched the Good Friday recreation of the Easter story in Leicester. Many other Easter celebrations are taking place across the region.
Daryl Williams is the Riverside Church Leader. He explains what their march was about.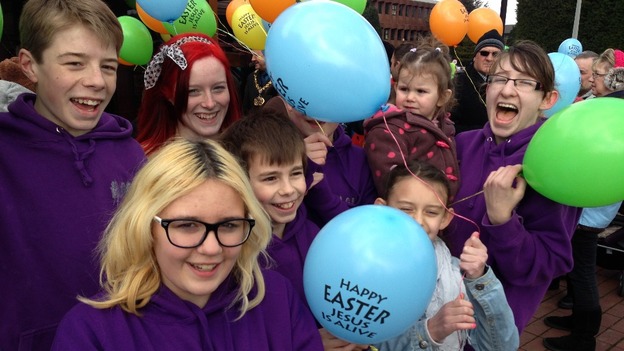 Hundreds of residents in Burton upon Trent have turned out for a march to mark Good Friday.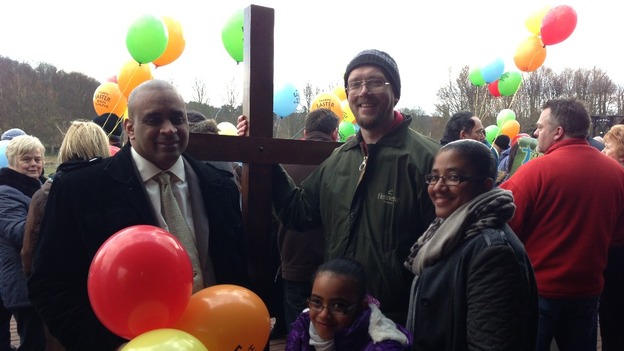 Churches in Burton marched through the town with banners and balloons, giving out easter eggs to everyone celebrating.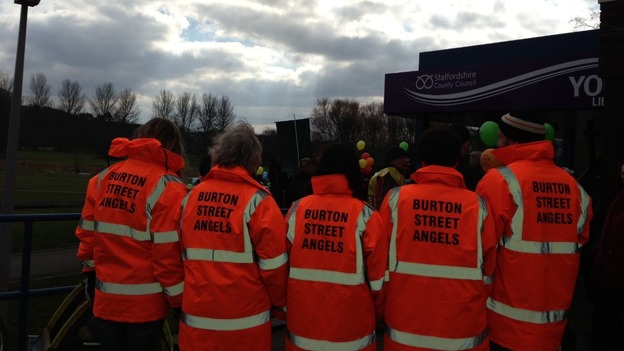 Residents met in front of the war memorial, singing songs and hearing a preacher tell the story of how Jesus Christ died on the cross.
Advertisement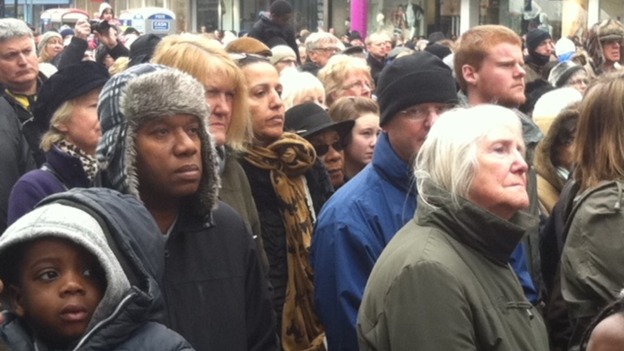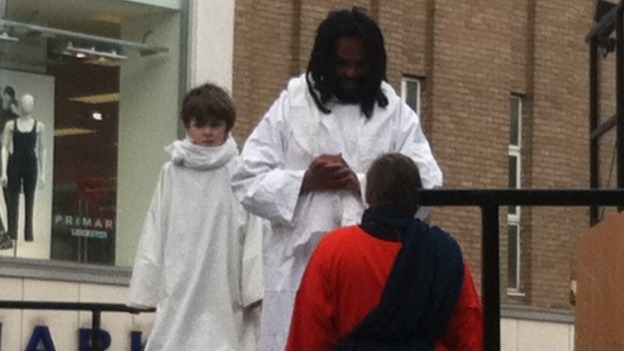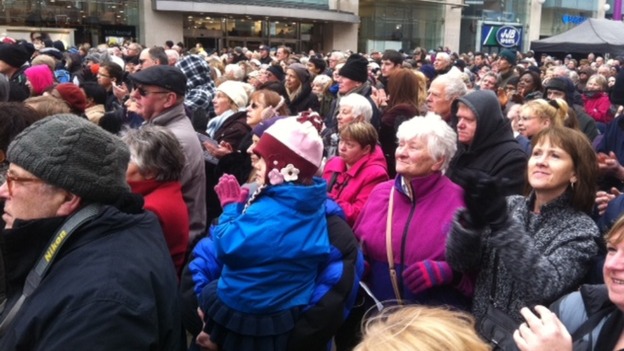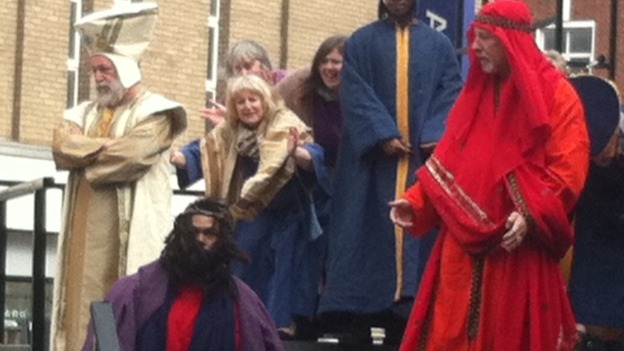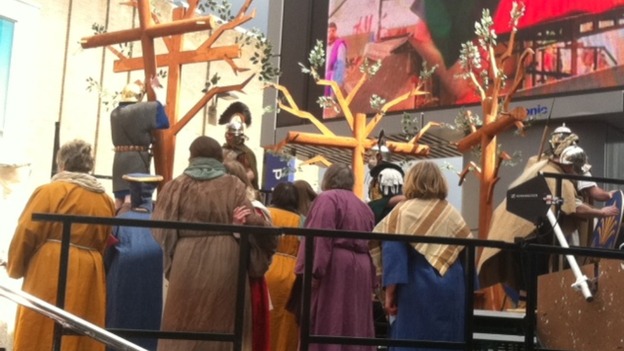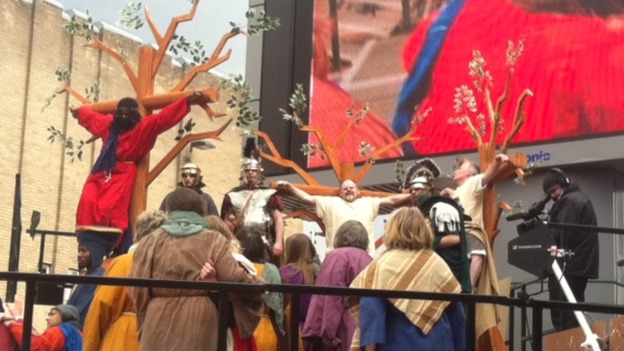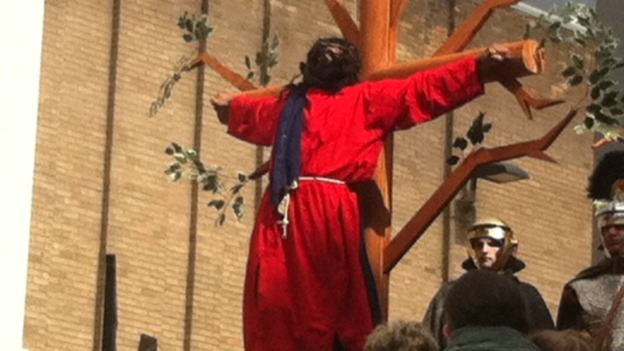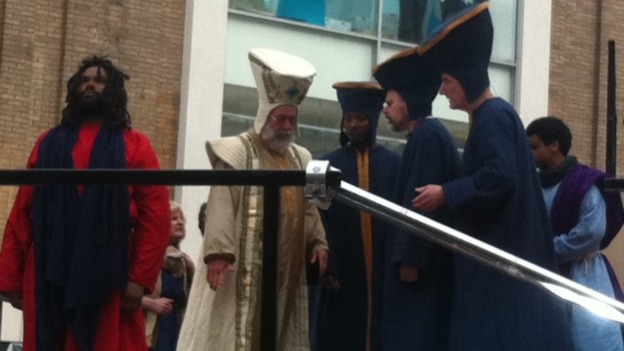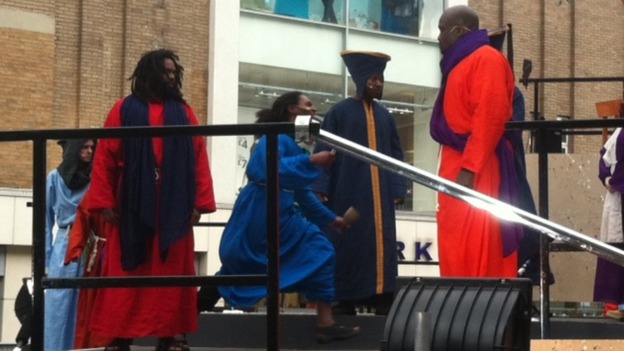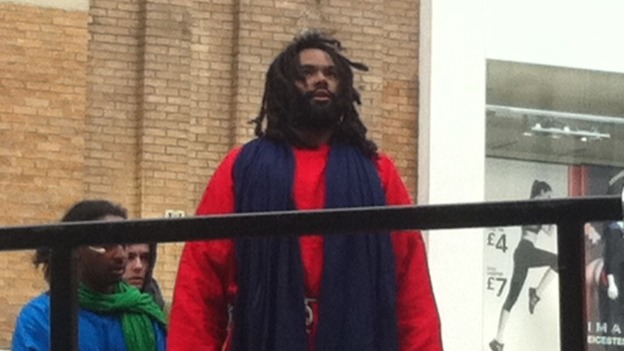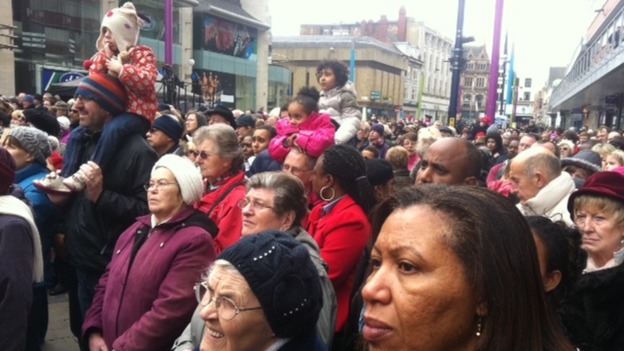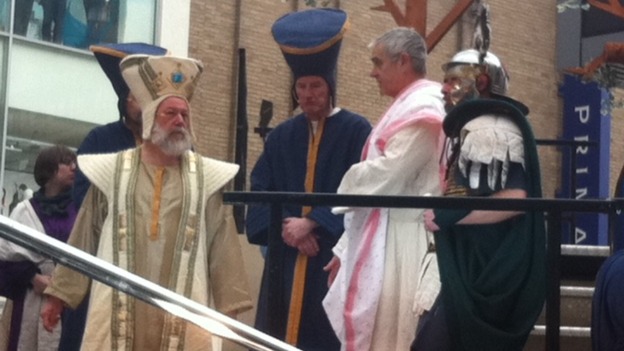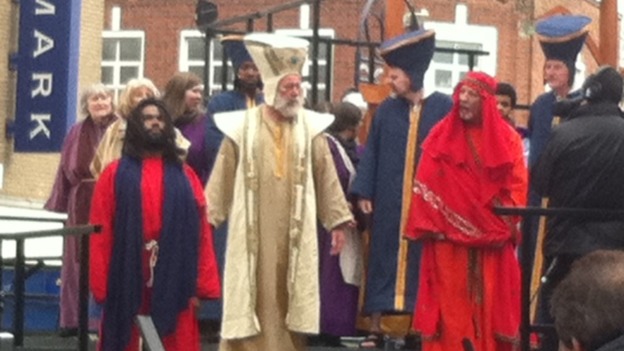 Advertisement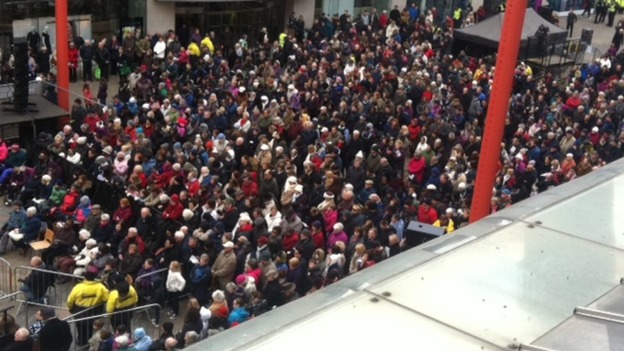 Leicester's Humberstone Gate is the scene of Jesus Christ's crucifixion today as Christ in the Centre begins.
It's an annual production that takes over the centre of the city to dramatically reenact the death of Christ.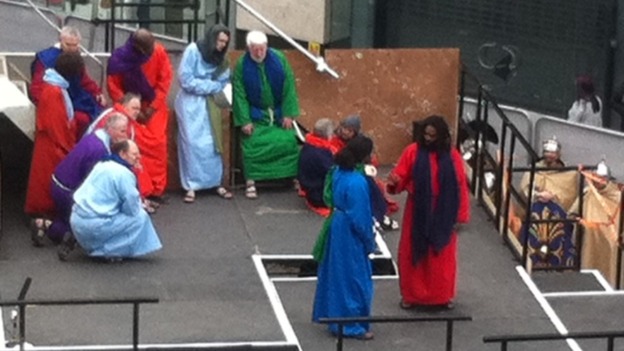 This year marks the 10th anniversary of the event which is expected to pull in crowds of over 10,000 people.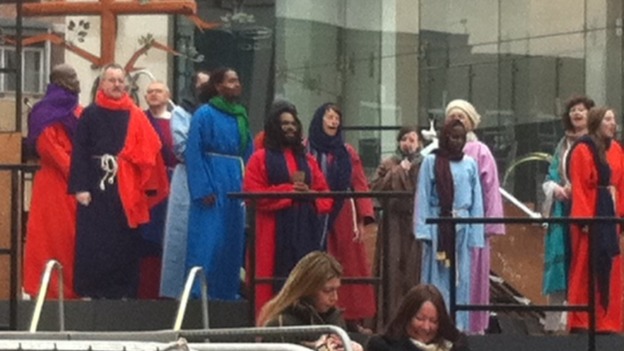 It's not a cheap production to put on, this year it has cost £43,000. The majority of that is for the staging and sound system. It has been paid for by donations from churches and organisations.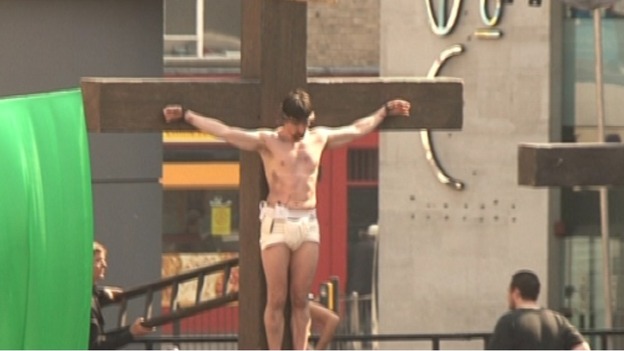 Hundreds of people are expected to attend the Good Friday recreation of the Easter story in Leicester.
'Christ in the Centre' takes place every year in the city centre with two performances.
The event is taking place in Humberstone Gate and starts at 11:00am.
Back to top