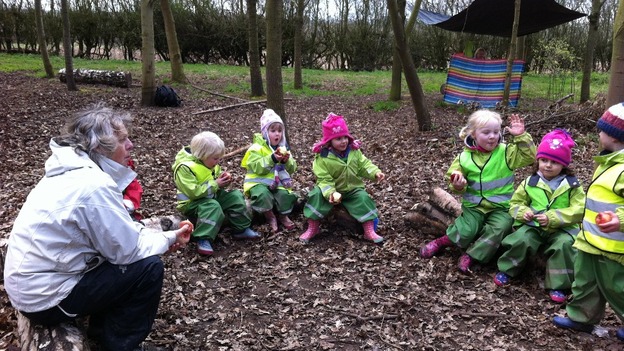 A senior lecturer in childhood studies has started up a "Forest School" in woods at the university's Brackenhurst campus near Southwell, Nottinghamshire.
Children can learn about risk through climbing trees and searching for insects in a safe and controlled environment.
Under-fives from Lowdham Pre-School spend a morning a week at the site. Staff say it boosts the children's confidence and improves learning.Forest Schools started in Scandinavia where research has found they encourage children to play longer, make them less irritable and less likely to be off sick.