St George's Day celebrations
Many events are taking place across the Midlands today to mark St George's Day.
Today marks the first day of the new asparagus season, and for the farmers in the Vale of Evesham who grow much of the country's asparagus, it's a day to celebrate.
Organisers of the British Asparagus Festival want more people to eat the vegetable.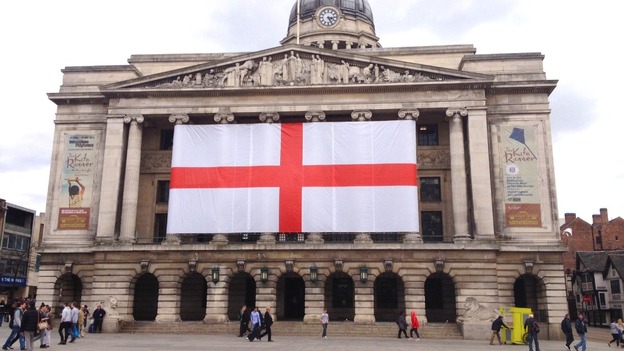 The largest St George's flag in England has been placed across the front of the Council House in Nottingham today in celebration of St George's Day.
To mark the occasion, the city hosted a lunch time concert in the Old Market Square with artists playing traditional English Music.
Advertisement
Everything you need to know about the man and the myth of St. George and why England celebrates him.
Read the full story
The Legacy of St George has many people scratching their heads. We questioned people in Birmingham on what they know about England's patron saint.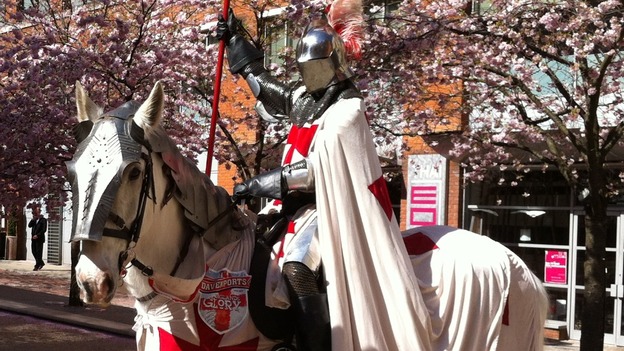 A Smethwick-based brewery is hosting a St George's Day celebration today in Brindley Place, Birmingham.
The event, which coincides with the launch of Davenport's new beer, is now in procession down Broad Street led by St George on horseback.
The event runs until 7:00pm this evening. Visitors are being treated to patriotic music, give-aways and tasting tents.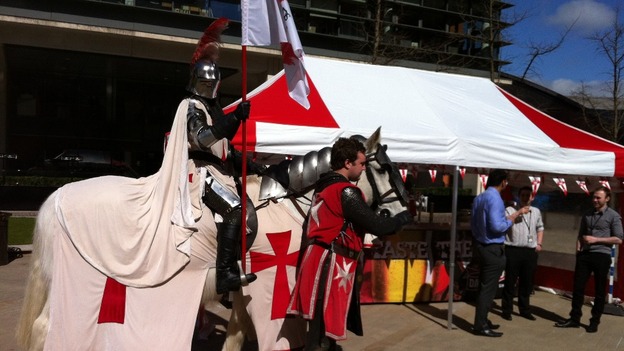 Advertisement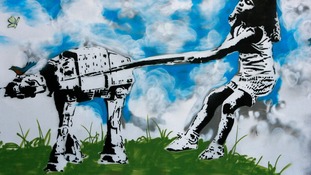 Banksy's art work and the world's largest greenhouses have featured on a list of the most quintessentially English things to see and do.
Read the full story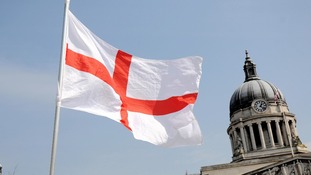 Who was St George and what events are behind held across the Midlands? Click here to find out
Read the full story
Back to top